Sen. Joni Ernst, R-Iowa, confronted one of President Biden's nominees for a senior Defense Department position on Thursday concerning another administration official who was implicated this week in an Iranian influence operation on the U.S. government.
The exchange came during the Senate confirmation hearing for State Department counselor Derek Chollet to be the new DoD Under Secretary for Policy, when Ernst demanded answers on how Dr. Ariane Tabatabai, a senior policy advisor at the DoD who formerly worked at the State Department, was able to get, and keep, a security clearance considering her alleged involvement in the Iran Experts Initiative (IEI), an Iranian government operation to improve the country's image abroad, according to a report by Semafor.
"I didn't think the Biden admin's appeasement of Iran could get worse. Today, I confronted them on allowing an Iranian spy to infiltrate and work at the Pentagon. They DEFENDED it. Unbelievable!" Ernst wrote on X following the hearing, including a video of her pressing Chollet on Tabatabai's security clearance, which she noted remains in effect.
TEXTS SUGGEST BIDEN REQUESTED MEETING WITH SON'S CHINESE BUSINESS PARTNER AFTER COMPANY PAID HUNTER MILLIONS
According to a Tuesday report by Semafor, a digital news website, Tabatabai was one of the "influential overseas academics" the program sought to build ties with in its quest to "bolster" Iran's "image and positions on global security issues — particularly its nuclear program."
The report said that a trove of Iranian government correspondence obtained by the outlet showed Tabatabai "checked in" with the Iranian Foreign Ministry on at least two occasions prior to attending security policy events, and even shared with them plans for her to testify on the Iranian nuclear deal before Congress.
"Do you believe it is prudent to have an individual with a history of conferring with Iranian officials in a highly sensitive role related to counterterrorism and special operations?" Ernst asked Chollet, noting Tabatabai was hired and received her security clearance at the State Department during his tenure as its counselor.
DEMOCRAT TURNED REPUBLICAN 'SERIOUSLY CONSIDERING' CHALLENGE TO EMBATTLED SENATOR INDICTED ON FEDERAL CHARGES
"I know nothing about this particular instance. I only know what I have read in the press. All I can say is, given my experience at the Defense Department, as well as the State Department and the Security Council, anyone who serves in a position of national security has to go through a rigorous background check. But other than that, I know nothing about this episode," Chollet responded.
However, Ernst continued to press him, asking if he thought it "would be prudent to suspend her clearance" in light of the allegations. But Chollet continued to deny he had any knowledge of the situation involving Tabatabai.
When asked what he would do to prevent officials from further engaging with foreign governments in the way Tabatabai has allegedly done, Chollet said he "would expect that that sort of behavior would stop if it was ever uncovered."
7 WAYS TO FIX THE MOST GLARING ISSUES FACING AMERICA'S MILITARY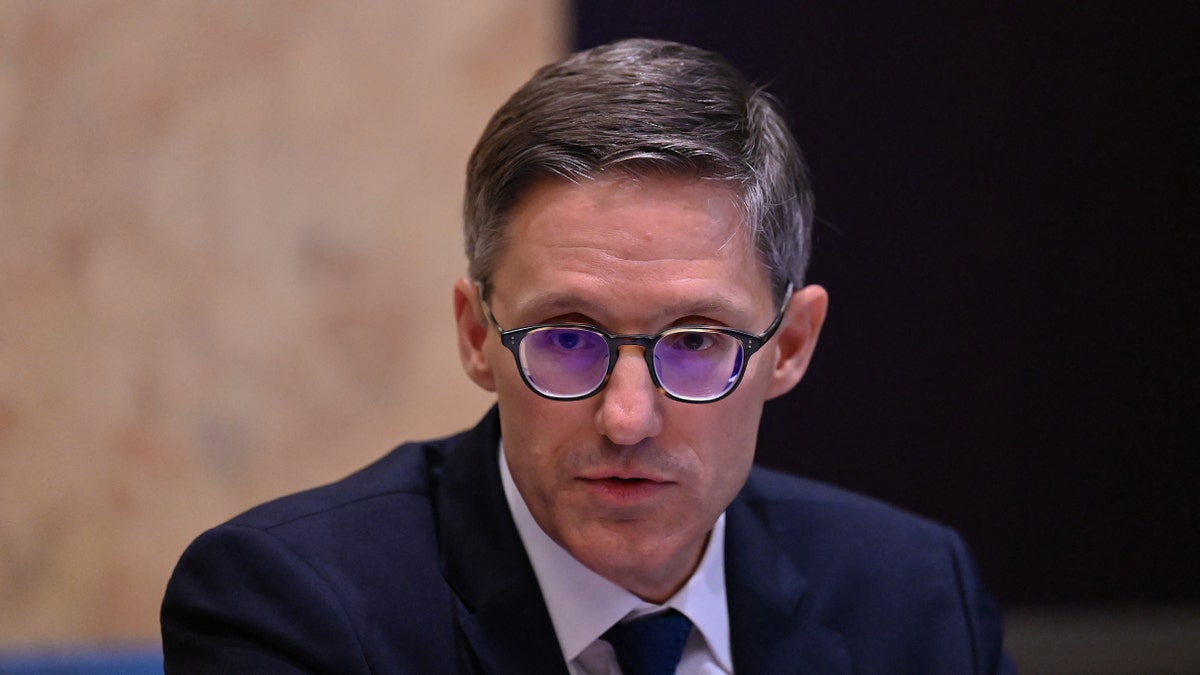 When reached for comment, a spokesperson for the Pentagon told Fox News Digital, "Dr. Tabatabai was thoroughly and properly vetted as a condition of her employment with the Department of Defense. We are honored to have her serve." The spokesperson did not address the allegations against Tabatabai.
Semafor reported Thursday that the Pentagon had opened a probe into Tabatabai, citing her boss, Assistant Secretary of Defense for Special Operations and Low-Intensity Conflict Chris Maier, telling Congress the department was "actively looking into whether all law and policy was properly followed in granting my chief of staff top secret special compartmented information."
CLICK HERE TO GET THE FOX NEWS APP
Fox News Digital has also reached out the State Department for comment.