Arnold Schwarzenegger is sharing the unconventional ways he chose to raise his children, admitting while he parented like a "drill instructor," he believes his children benefited from his strict rules. 
The actor explained his kids have "very humorous stories" from their youth. 
He shares four children with ex-wife Maria Shriver and one son with Mildred Baena, the family's former housekeeper.
Schwarzenegger knows his parenting has impacted his eldest daughter Katherine's relationship with her own 3-year-old daughter, thanks to an incident with the two of them at his house.
ARNOLD SCHWARZENEGGER PRAISES DAUGHTER KATHERINE'S PARENTING, REVEALS WHY GRANDKIDS LOVE COMING TO HIS HOME
"Katherine comes over with Lyla, and she says, 'Lyla, I told you already not to put the shoes there. Keep your shoes on, or you put them away, but you don't leave them there by the stand in front of the fireplace because you know what Daddy did? When I left my shoes there twice? The third time, he burned them in front of me and I cried,'" he told People magazine while promoting his upcoming book.
Schwarzenegger says he "absolutely" did burn his daughter's shoes and takes pride that she now "uses the same methods which she cried over and she complained about," with Lyla, her daughter with husband Chris Pratt. They also have a daughter Eloise.
Speaking of his own childhood, the former governor of California explained, "Every pair of shoes that I had, which there was only one pair, I washed every day and cleaned every day, and I put them away. So I said, 'I want you guys to do the same thing, even though you have many shoes. Just put them away in the mudroom. We have a mudroom. Put them in the mudroom because I don't want to go and clean up your shoes.'"
LIKE WHAT YOU'RE READING? CLICK HERE FOR MORE ENTERTAINMENT NEWS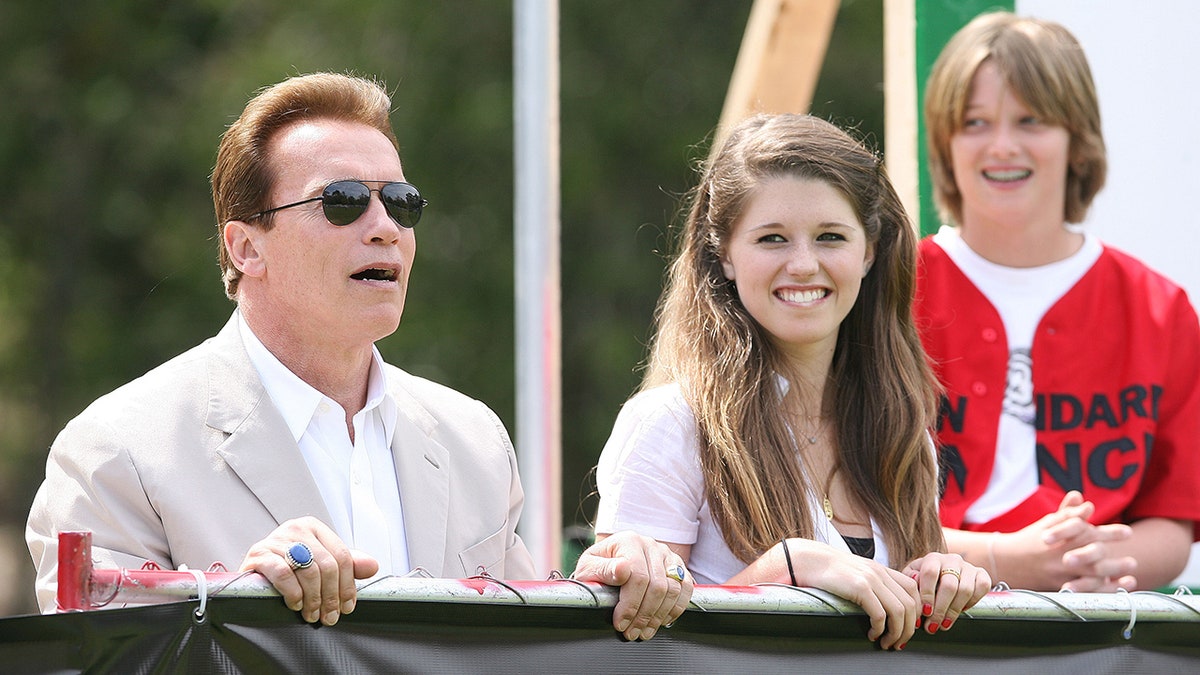 CLICK HERE TO SIGN UP FOR THE ENTERTAINMENT NEWSLETTER
"The Terminator" star also revealed a few problems he ran into while parenting his eldest son, Patrick.
When his son was 9, Schwarzenegger remembers throwing Patrick's mattress outside after Patrick didn't make the bed.
"I opened up the door to the balcony, picked up the mattress and threw it down with the bedsheets, the pillows, everything. I said, 'Don't ever make someone come in and clean your room, clean your shower or make your bed,'" he remembered. "I said, 'Because I taught you how to make the bed.'"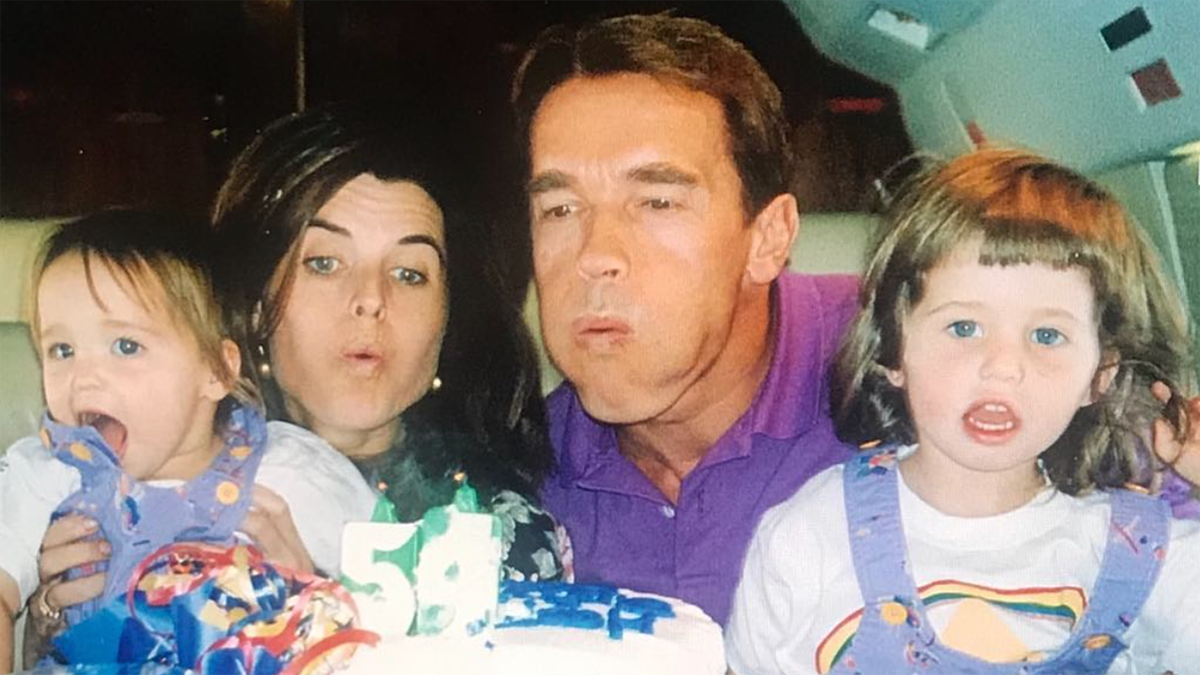 He and Patrick also argued over showers, particularly how long it took to take them. 
"It's over, no more showers. Five minutes, one shower, and then that's it, and we're turning it off," Schwarzenegger recalled telling his son, who enjoyed a long, hot shower.
"In Munich, they have the showers that have those timers that people put money into. And then, after the money ran out, the cold water came out. I said, 'I'm going to get one like that,' and that's exactly what I got," he said, sharing that Patrick tried to revert to old habits. 
"And so when he got the shower on and he was whistling and singing in there and thinking Daddy's not around, all the sudden the ice-cold shower came on. And all of a sudden, we heard downstairs, the scream."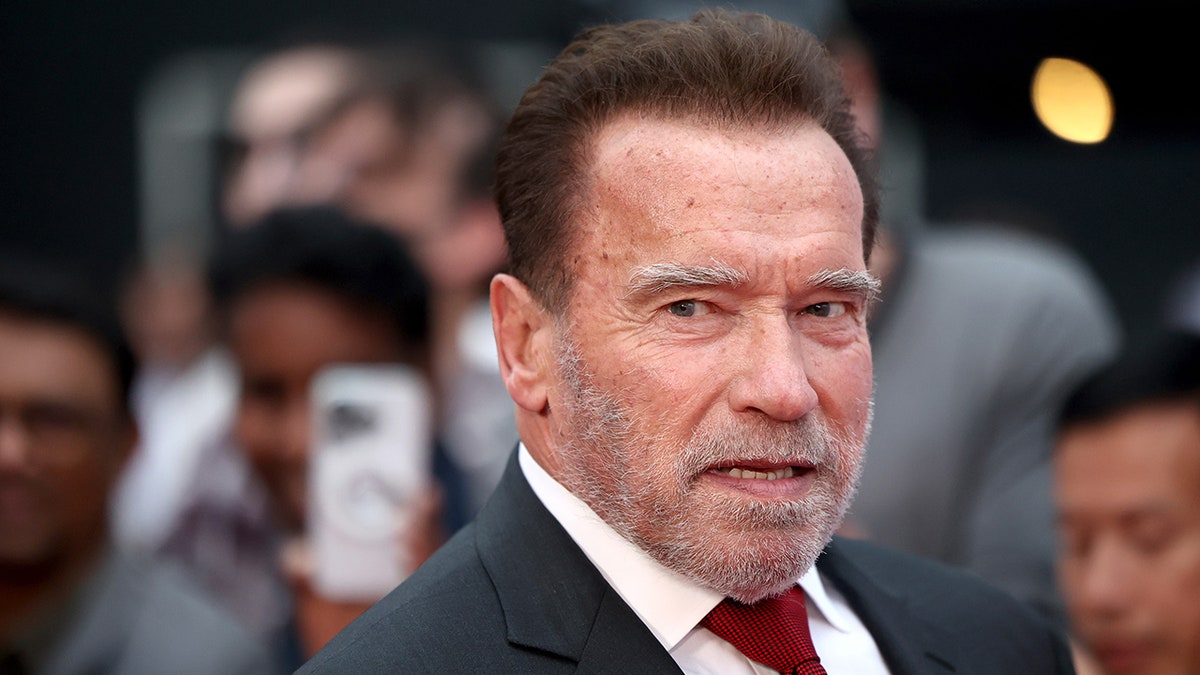 CLICK HERE TO GET THE FOX NEWS APP
The Austrian-American has been vocal about his humble beginnings, admitting he had no possessions, lived in a small home and that his mother begged for food. He said he "grew up without running water."