A former press secretary and district director for Rep. Henry Cuellar, D-Texas, will try to unseat his former boss as a Republican in a race where the U.S.-Mexico border is expected to be a key issue. 
Jose Sanz announced his candidacy for Cuellar's seat in the Texas 28th Congressional District in a news release where he said he would bring "a strong conservative voice" to Congress. 
"The experience was unparalleled," Sanz said of his work with Cuellar. "However, over time it became clear that my values and beliefs did not align with those of the office. I had to make a change so I could fight for what matters to me most … my conservative ideals and the ability to represent the family values of the people of District 28 in Washington, D.C."
GREG ABBOTT: NEW YORK SHOULD BLAME BIDEN FOR MIGRANT INFLUX, NOT TEXAS
In a statement, Cuellar's campaign didn't appear fazed by the announcement. 
"For the second cycle in a row, we welcome another Republican candidate to the race that has no experience and is not from the 28th Congressional District of Texas," said Cuellar spokesperson, Jake Hochberg, in a statement to the Texas Tribune. "We will win again, decisively."
Sanz was born in Mexico City and moved to the U.S. with his family at 9-years-old to escape the violence, he said. He was raised in the suburbs of Houston and lives in the border town of Laredo.
Aside from working in Cuellar's office, his news release described him as a "former ESPN-Mexico television sports analyst."
DHS TO OFFER WORK PERMITS, DEPORTATION PROTECTION TO OVER 470,000 VENEZUELANS AMID NEW BORDER SURGE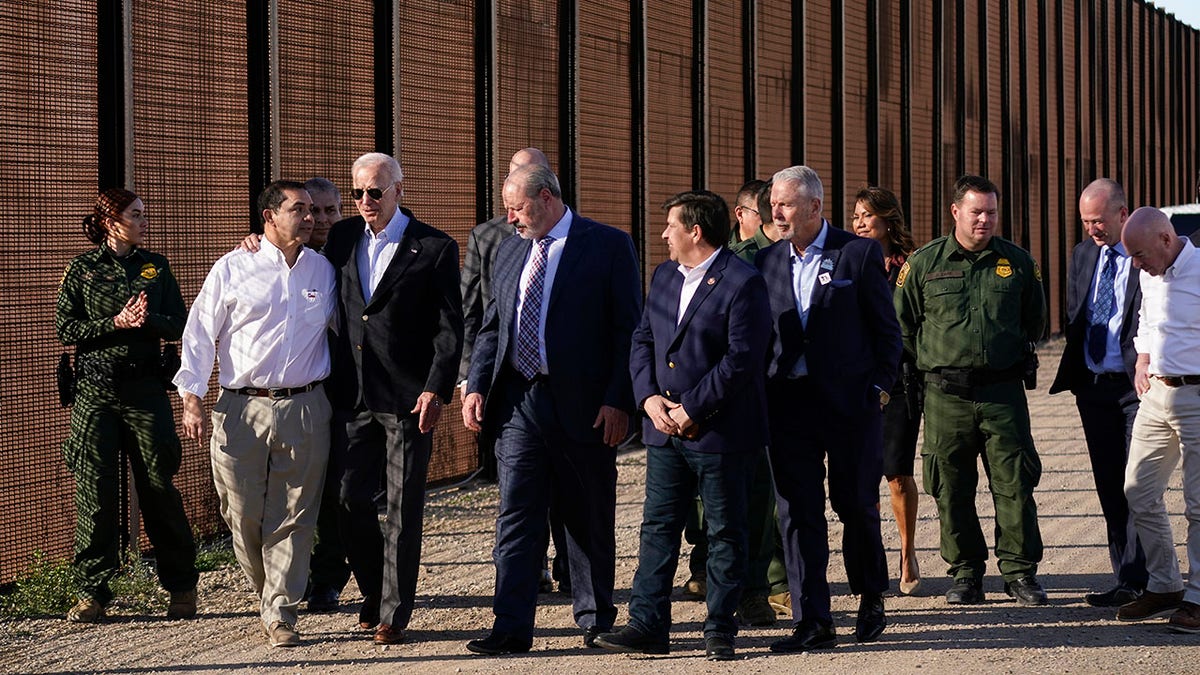 In his announcement, Sanz cited the crisis at the border as one of the most important issues facing his community. 
"Now is the time to stand up for the values most South Texans share," he said. "We must secure our border with Mexico, stop human trafficking and the influx of drugs into the United States and cut off the flow of illegal weapons from the United States across the Southern border.
"I know this district well," he added. "It is a conservative district and it wants a Congressman who will protect their family values and way of life."
Fox News Digital has reached out to Cuellar's office and the Sanz campaign. 
Speaking on "Fox News Sunday" this week, Cuellar said we "need to have repercussions at the border" as the numbers of migrants entering the U.S. increase. 
CLICK HERE TO GET THE FOX NEWS APP 
"If you don't have repercussions, then people will see the border as a speed bump and continue coming in," he said. 
He also pushed for Mexico to deport migrants on its side of the border to their respective countries. Cuellar was targeted by Republicans during the 2022 election but easily beat Cassy Garcia.