A Stanislaus County, California, deputy was arrested Tuesday morning on allegations that he had sexually abused a teenager over the course of about five years, according to authorities.
The Stanislaus County Sheriff's Office said 40-year-old Deputy Matthew Dessert was arrested Tuesday for continual sexual abuse of a child, lewd and lascivious acts with a minor 14 or 15 years of age, penetration with a foreign object of a victim under the age of 18, sexual battery and physical abuse of a child.
Authorities said a school counselor contacted detectives Monday morning regarding a student who disclosed the sexual abuse.
DOCTOR ACCUSED OF SEXUALLY ASSAULTING PATIENTS WHO RELIED ON HIM FOR 'LIFE-SAVING CARE'
When detectives responded to the school to investigate, they learned the teenager allegedly knew the victim and the abuse began when he was 9.
Detectives requested to interview Dessert at the sheriff's office, and he voluntarily complied, authorities said.
He was later arrested, booked into jail and held on $425,000 bail. A few hours after being booked, Dessert posted bail.
FEDS RECOMMEND 15-YEAR PRISON SENTENCE FOR EX ABC NEWS JOURNALIST GUILTY OF 'SADISTIC' CHILD PORN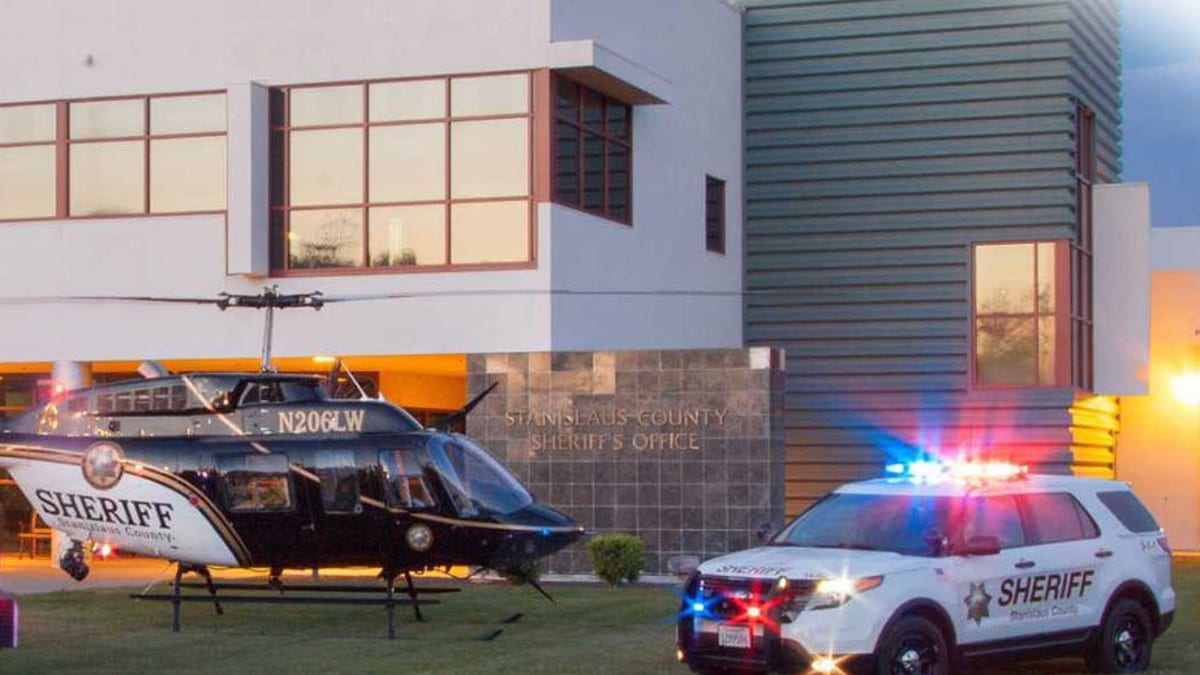 Dessert was hired by the Stanislaus County Sheriff's Office as a patrol deputy in 2014.
He has since been placed on paid administrative leave and his peace officer powers have been revoked.
The investigation into the matter is ongoing, and out of confidentiality, the sheriff's office will not release the name of the school.
CLICK HERE FOR THE FOX NEWS APP
Anyone with information about the case is encouraged to contact Detective J. Wall at 209-525-7038 or jwall@stansheriff.com.