Sports radio legend Christopher "Mad Dog" Russo just wanted to watch the Kansas City Chiefs take on the Chicago Bears without the spectacle of Taylor Swift being at the game.
Swift has been at the forefront of the NFL world amid rumors that she and Travis Kelce are dating. Nothing has been confirmed on that end, though they did not exactly put anything to rest when the two left Arrowhead Stadium together.
CLICK HERE FOR MORE SPORTS COVERAGE ON FOXNEWS.COM
"I'm not into Taylor Swift and Travis Kelce so try somebody else for that," Russo said Monday on "Mad Dog Unleashed."
"I could care less. I don't care if Taylor Swift is nude in the box. I'm not that interested. I'm sorry, I could care less. Against the Bears – that I can't buy. I'm more amped up about what the Bears are up to – and they stink – than I am about that."
Swift's appearance at the game was the talk of the sports world.
Patrick Mahomes, who threw a touchdown pass to Kelce during the game, also remarked on Swift being at the game. He said he knew that Swift was coming but was not sure if his teammate was being serious when he told him earlier in the week.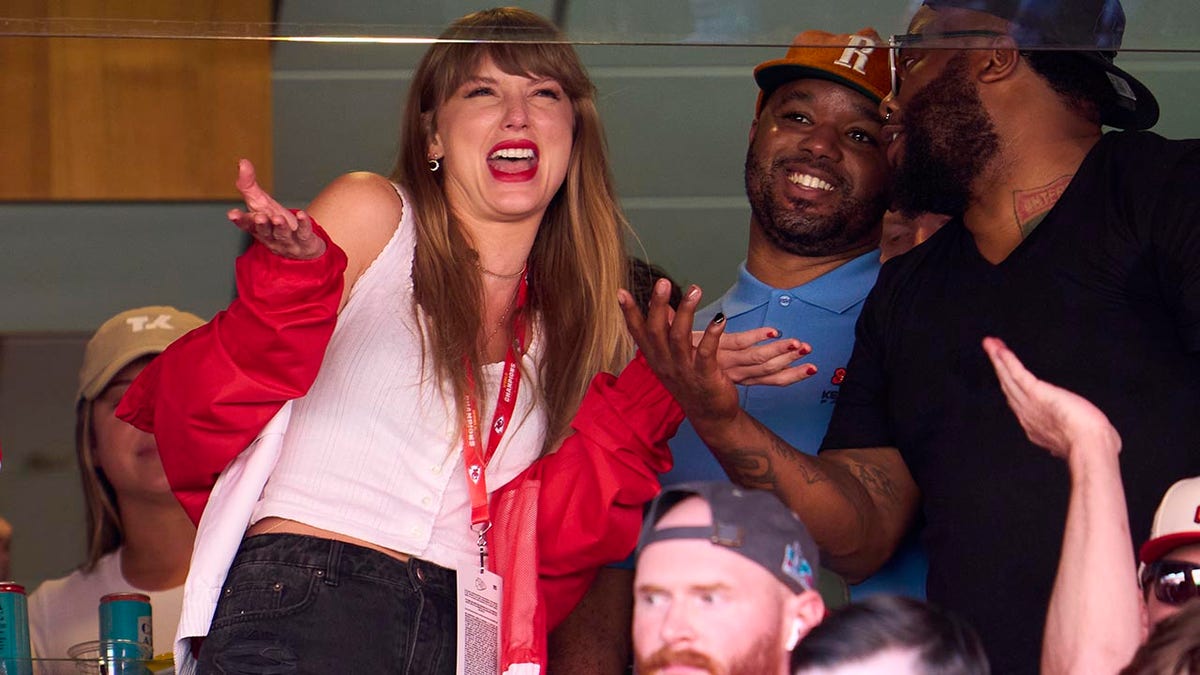 COWBOYS' MICAH PARSONS OFFERS 'CHALLENGE' TO OTHER NFL PLAYERS AFTER TAYLOR SWIFT SHOWS UP FOR CHIEFS GAME
"He told me at the last minute," Mahomes explained. "There's some things with Trav where he kind of just says it and you don't know if it's true or not. He says it so calmly, I mean I remember one time he was like 'Hey I'm going to go to one of the playoff baseball games,' and I'm like you said it so randomly and then he just went.
"But the same thing, like Friday he was like 'Yeah, I think she's coming to the game this weekend,' and then moved about his business. So, you're kind of like…I guess that just happens I guess, I don't know, it's Travis."
Mahomes heaped praise on Swift.
CLICK HERE TO GET THE FOX NEWS APP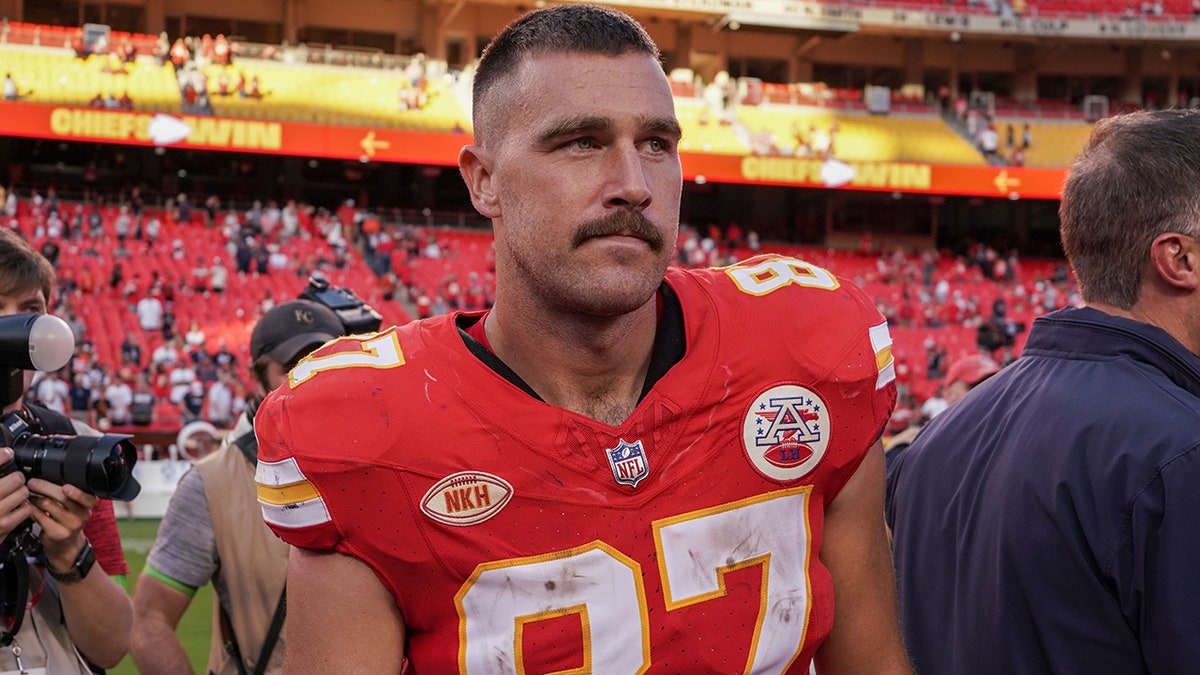 "Yeah, I mean she's a pop star, she's a tremendous singer, tremendous at everything she does and I haven't got to meet her but I guess if she ends up being with Travis then I will probably get to meet her at some point so – she seems like a good person. Hopefully I get to meet her one day," he said.
Kelce has yet to say anything since the game.