Bindi Irwin is embracing "a second chance at life" following her treatment for endometriosis earlier this year.
"My life now looks completely different than it did before I had my surgery," Irwin told Fox News Digital. "Over the 10 years that I was really battling with endo[metriosis] without knowing it, I would get progressively worse every week and in the end, before my surgery, I was barely able to get out of bed." 
Irwin, who described the pain she experienced as a "stabbing feeling" and "really scary," revealed in March that she endured the painful condition for 10 years and struggled for a proper diagnosis. 
On her social media post announcing the news, the 25-year-old shared that she had 37 lesions and a chocolate cyst removed from her body, and noted that the first words from her doctor during recovery were, "'How did you live with this much pain?'" 
BINDI IRWIN REVEALS SHE UNDERWENT SURGERY FOR ENDOMETRIOSIS AFTER SUFFERING 'INSURMOUNTABLE' PAIN FOR 10 YEARS
"And now on the other side of surgery, I mean, I'm going for daily zoo walks with my family. I'm able to go to our management meetings and check up on our animals and do the filming work that I love and play with my daughter. And it is just so wonderful. I feel like I see the world in a new way now. I'm able to actually do things again."
"It does feel like a second chance at life" she added.
Endometriosis, according to the Mayo Clinic, is a condition "in which cells similar to the lining of the uterus, or endometrium, grow outside the uterus." Not only is the condition severely painful for those suffering from it, but it can also impact fertility.
Chocolate cysts, technically known as endometriomas, are cystic lesions found in the ovaries, filled with dark brown endometrial fluid, according to the National Institutes of Health. The organization notes, "The presence of endometriomas indicates a more severe stage of endometriosis."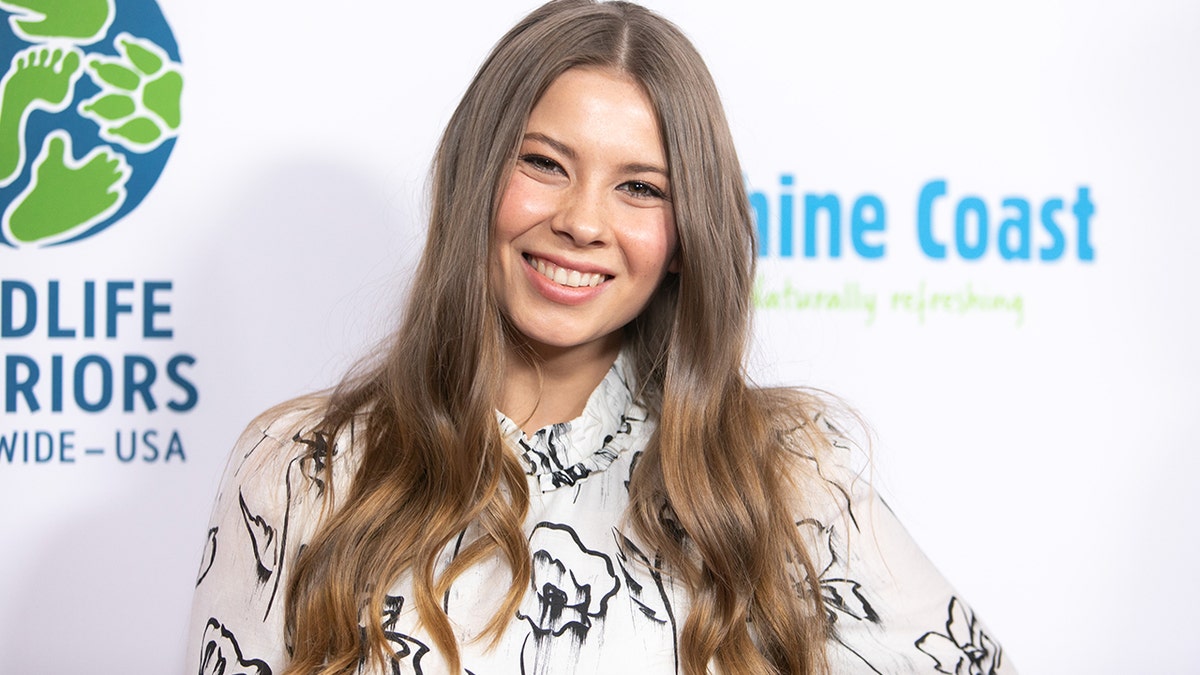 BINDI IRWIN MARRIES CHANDLER POWELL IN PRIVATE CEREMONY WITH NO GUESTS DUE TO THE CORONAVIRUS
The "Dancing with the Stars" alum felt the condition even affected her relationship with her husband, Chandler Powell, with whom she shares 2-year-old daughter Grace. 
"I said to Chandler the other day… 'Have you always been this funny?' And he said, 'I think you've just been in too much pain.' I said, 'I feel like I've just gotten a new husband because you're really fun and funny.'"
"I was trying so hard to mask my pain and be there and be present for my family," she continued. "And it takes such a toll when you're trying not to just collapse and hide it."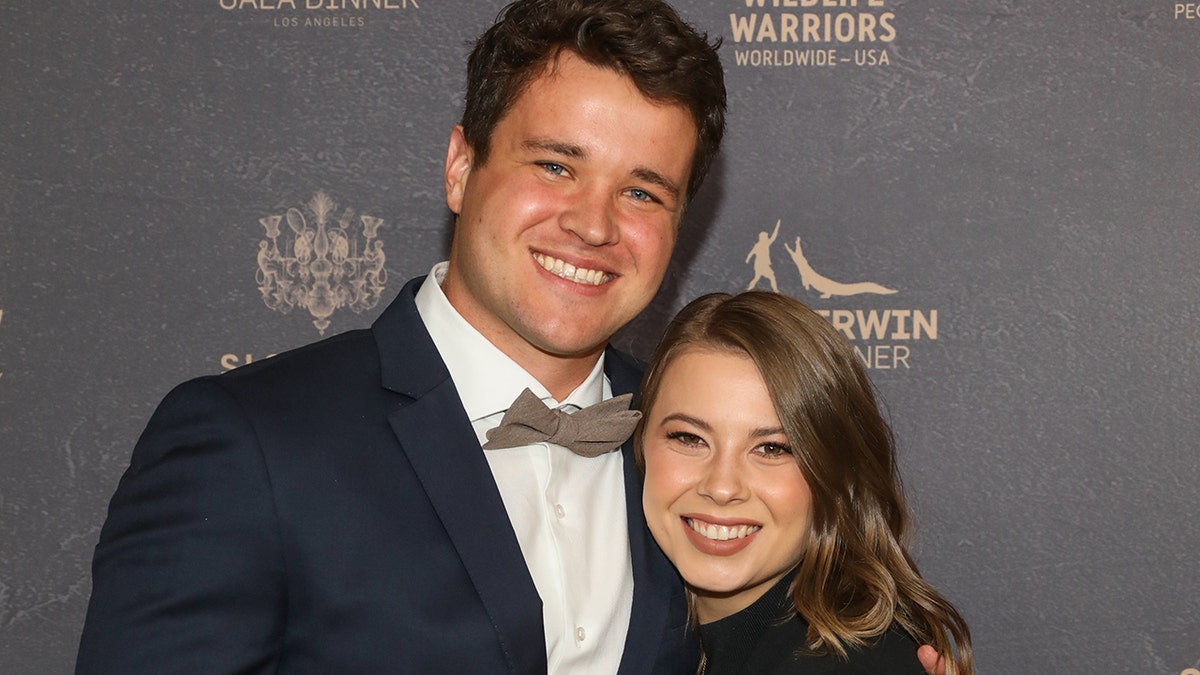 Irwin is happy to share her battle with the condition because "it is really a scary and lonely disease. And there is not enough information out there about endometriosis." 
"And I hope that if we continue to talk about it, change can be made so that women don't feel so alone and women can get the medical attention that they so desperately deserve," she added.
With the pain behind her, Irwin can focus on her family and being a mom to Grace. 
BINDI IRWIN'S BABY GRACE WARRIOR MEETS SOME OF THE ANIMALS AT AUSTRALIA ZOO
A key element of that is the ability to play, something Irwin is excited to promote as part of a new initiative with The Lego Group and their "Play is Your Superpower" campaign. 
Irwin joined other stars, including "Queer Eye's" Tan France, "Encanto's" Stephanie Beatriz, "Glee's" Jane Lynch and Naomi Watanabe, in an effort to help prioritize playtime and highlight its importance in childhood development.
In a press release for the campaign, Irwin shared a touching memory about playtime with her father, the late Steve Irwin, best known as "The Crocodile Hunter."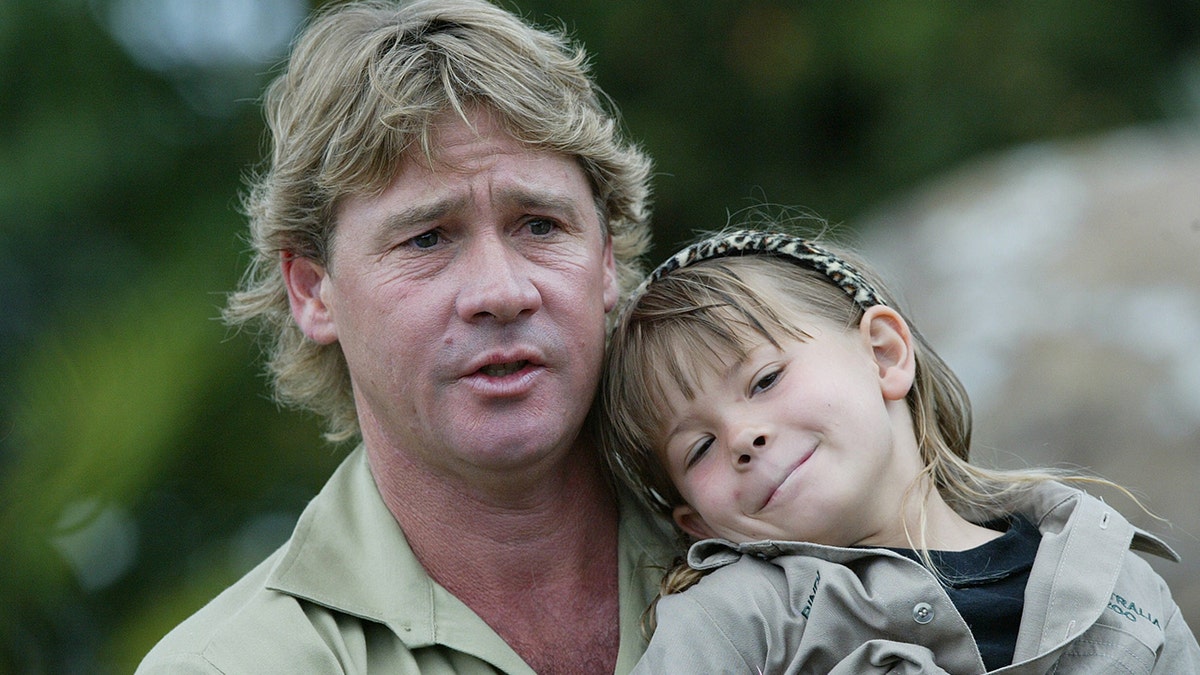 LIKE WHAT YOU'RE READING? CLICK HERE FOR MORE ENTERTAINMENT NEWS
"As a child I would connect to my love for animals and our natural world through play. I would create my own imaginary worlds where I would run wild with every kind of animal. I wanted to connect with every species and learn more about them," Irwin said in the statement.
"My dad built me a tree house and it was my favorite place in the world to play. It was where I could be a wild child! Surrounded by wildlife, next to the creek, it was where I felt most connected to nature and to my dad," she continued. "That connection has meant everything to me and I've carried it through to my adult years. My world now revolves around wildlife conservation, encouraging others to care for our Earth and understand that we are all connected."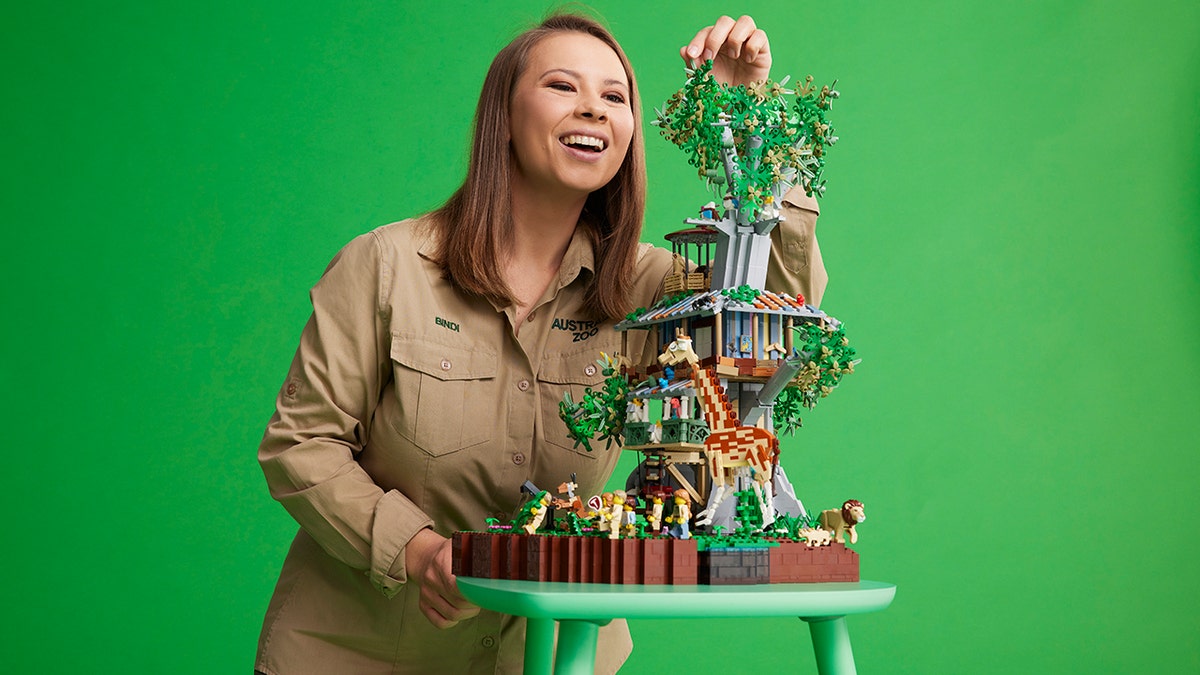 BINDI IRWIN REVEALS WHY SHE KEPT HER FATHER'S LAST NAME AFTER GETTING MARRIED
"I am so excited to be part of this wonderful initiative. Encouraging everyone to prioritize play is something that I truly, truly admire and I'm so inspired by," Irwin told Fox News Digital. 
"It's something that I am so passionate about because I feel like in the world at the moment, we are all very busy and our lives seem to continue to get more jampacked with everything going on. And I feel like just that time to play with your family, with your kids, sometimes it can get a little lost along the way. And so I hope that this is a reminder for everyone to reprioritize play, to prioritize that really meaningful time together where you put away your devices and they're just 100% present and filled with joy because I watch it here at Australia Zoo, when families are having fun together, they're creating these memories that will last a lifetime." 
She added, "And in our own family, you know, my best memories growing up as a child were the times when my parents, my brother, we all just played together, those are my very, very best memories." 
Irwin has found that those fond memories have also informed her own parenting journey. 
CLICK HERE TO SIGN UP FOR THE ENTERTAINMENT NEWSLETTER
"I love my parents so much because they gave me all these parenting tips just by being great parents," she said. "So now I'm drawing upon all the things that they taught me as a kid now that I'm a parent."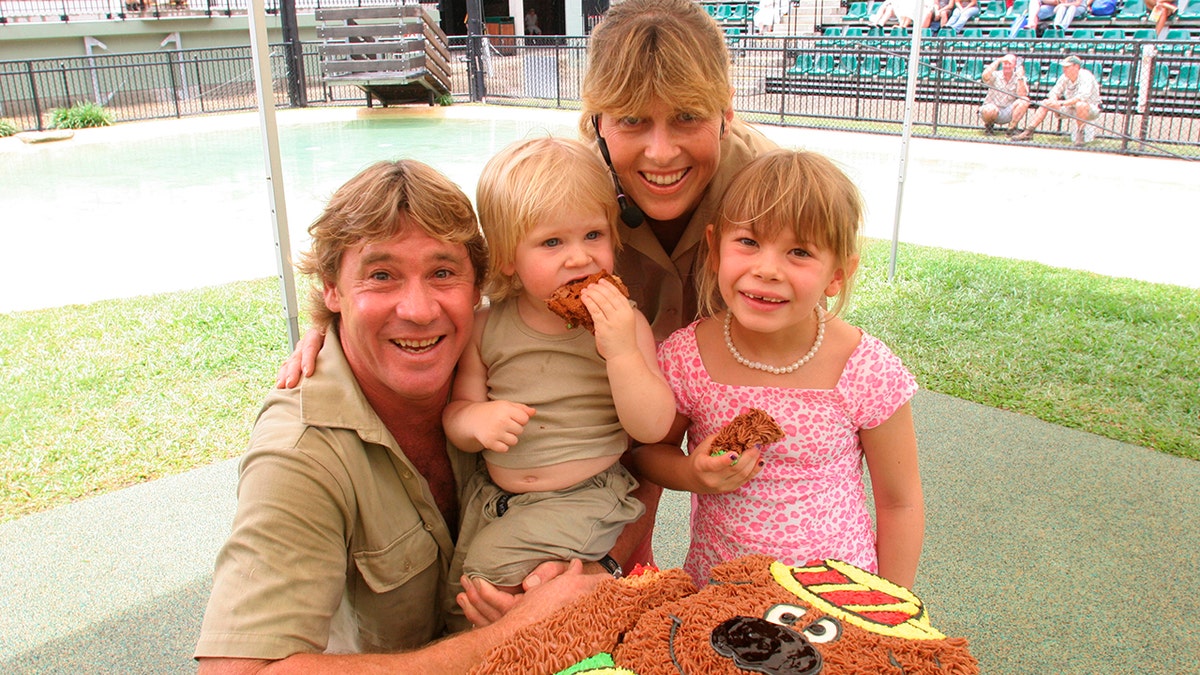 As someone raised by two nature lovers, Irwin has found that some of the lessons from the animal world slipped into her own experience as a parent. 
"I'd say having our daughter, because we spent so many years caring for wildlife, it actually came a lot easier than I expected because, we kind of leaned upon our animal knowledge with taking care of orphaned animals like [kangaroo] joeys and koala joeys," Irwin said. 
Like human babies, "They require feeding around the clock and making sure they're the right temperature. And so I actually found I fell into the rhythm pretty easy because of the animal knowledge, which was really helpful."
Irwin has also offered advice to her mom, Terri, as she recently joined the world of social media.
TERRI IRWIN 'PROUD' OF BINDI, ROBERT CARRYING ON LATE FATHER STEVE'S ANIMAL LEGACY
"Every time you see her post, what you don't see is me next to her, helping show her how to post. So every post you see of Mom, there's Bindi next to her going, 'Now press this button, now tag here.' She's getting the hang of it. And I think in no time she'll be free flying with Instagram," Irwin said with a laugh.
Irwin, who describes her mom as a "wildlife warrior" and calls her a "real life Sarah Connor" from the "Terminator" films, encourages her mom to post regularly. 
"She is naturally such an uplifting and positive person that is so inspiring. So I'm always reminding her just to share her positivity and her story with the world, because I think we all need a little more positivity in our lives."
CLICK HERE TO GET THE FOX NEWS APP
Positivity is a primary focus for Irwin, and nothing brings her more joy than being with her family. 
Earlier this week, she shared a sweet photo of her and Grace, as well as one of her, Grace, and Chandler, with the simple caption, "My. Entire. World."
With her daughter, Irwin said she is experiencing the world in new ways and loving every minute of it.
"Becoming a parent, I didn't expect to spend an hour looking at a snail or 45 minutes looking at a flower. And, you know, when you're looking at that snail for an hour, suddenly you go, 'Wow, this is a really cool snail, actually!' And I would have never done this if I didn't have a child. And I think that it's really wonderful to take a minute and looking through your child's eyes, there really is magic to be found and seen in the world," she said.
She continued, "And I think that, honestly, our daughter has taught us so much just by being her beautiful self and existing. She reminds us of what's important in life. And I think that's really special."