Minnesota Vikings quarterback Kirk Cousins was the subject of ire from fans on Sunday as the final two drives he led resulted in zero points, and the team lost to the Los Angeles Chargers 28-24.
Cousins led a 13-play, 73-yard drive starting with 8:05 remaining in the fourth. Minnesota turned the ball over on downs after an incomplete pass on 4th-and-2 from the Chargers' 2-yard line.
CLICK HERE FOR MORE SPORTS COVERAGE ON FOXNEWS.COM
The Vikings got another chance to march down the field and win the game. However, the 7-play, 18-yard drive ended in a Kenneth Murray interception.
Cousins had trouble hearing the play call as 29 seconds ticked down the clock on the drive. He threw a short pass to T.J. Hockenson for the first down. Instead of spiking the ball to stop the clock, he tried to force a tight pass to Hockenson, but it was tipped, and the ball landed in Murray's hands.
APP USERS VIEW THE PLAY HERE.
The quarterback was asked about the decision to forgo the spike. He said he could not hear the plays coming into him.
"I just couldn't hear him, and the noise," Cousins said of the play coming from head coach Kevin O'Connell. "Just ended up calling a play, and it was the same play he was trying to get to."
Cousins said he had the chance to stop the clock if he wanted.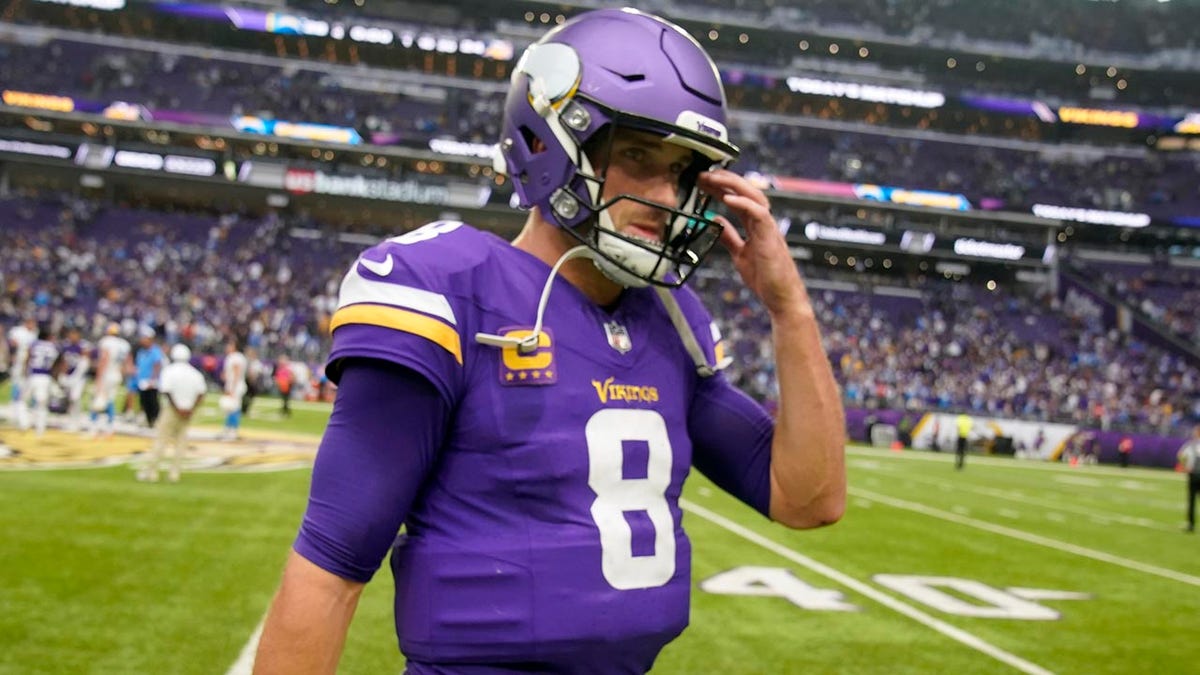 JETS' SAUCE GARDNER CLAIMS PATRIOTS' MAC JONES DELIVERED DIRTY SHOT TO HIS 'PRIVATE PARTS'
"I can do anything I want. I can quarterback sneak it, I can do whatever I want but at the same time you've gotta also deal with the consequences. Against Buffalo last year I snuck it on my own and didn't get in. Until you know the future it's hard to know whether to take the reins or not, but I've done it before and try not to make a habit of it, certainly."
Minnesota dropped to 0-3 on the year.
Only four teams since 1990 have made the playoffs after an 0-3 start – the 1992 San Diego Chargers, 1995 Detroit Lions, 1998 Buffalo Bills and the 2018 Houston Texans.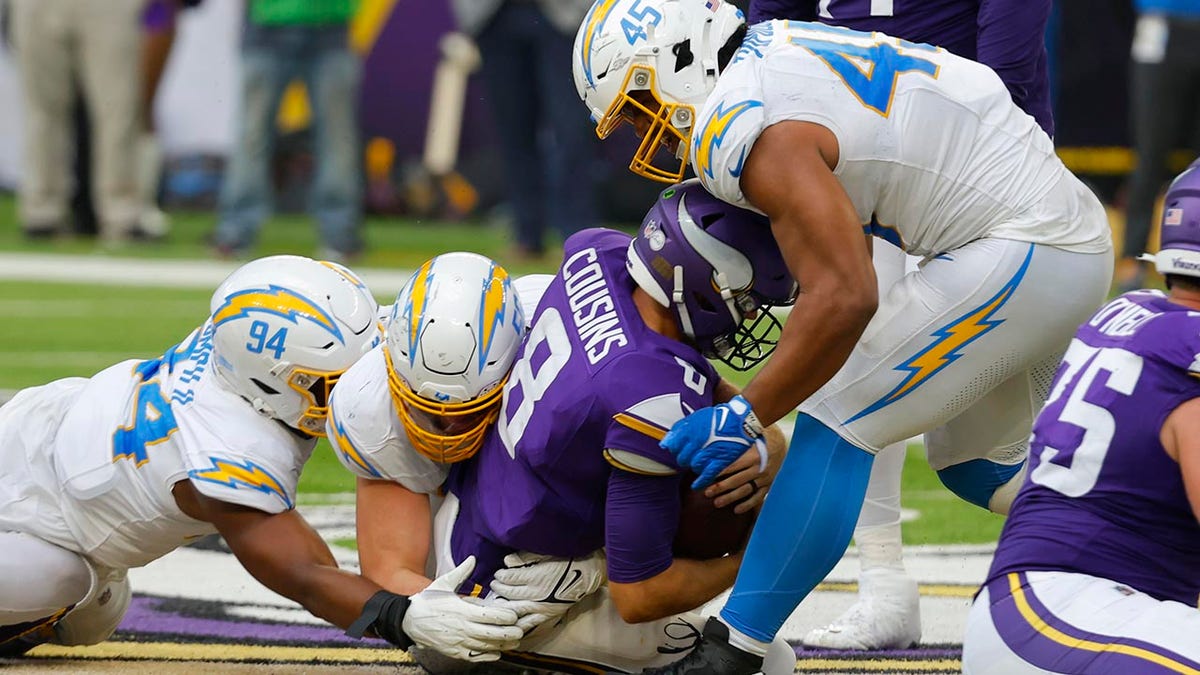 CLICK HERE TO GET THE FOX NEWS APP
"We dug ourselves a hole, and we've got a long way to climb out," Cousins added.
The Associated Press contributed to this report.