Residents of a tiny Vermont town grew fed up with disrespectful social media users flooding their picturesque town every fall and decided to take action.
In August, neighbors of Sleepy Hollow Farm in Pomfret, VT, successfully lobbied the town government to temporarily close Cloudland Road, in front of the farm. While the area has been a photographer favorite for decades, neighbors said "TikTokers" and other social media influencers promoting the farm as a photo-spot have created privacy and safety concerns for neighbors.
Mike Doten owns an 80-acre farm on Cloudland Road. He told The Boston Globe that during this season he witnesses "dozens, sometimes hundreds" of cars parked over the dirt road. Visitors "often walk brazenly onto private property, ignoring signs telling them to keep out, even coming to sit on porches or setting out picnics on the sprawling fields," neighbors told the outlet. 
Social media promotion has led to an influx of tourists, who seem to believe the land is a public park, they said.
NYT COLUMNIST APOLOGIZES FOR WIDELY MOCKED SOCIAL MEDIA POST ABOUT PRICEY RESTAURANT TAB: 'I SCREWED UP'
Tourists use their property as a public bathroom and changing area, as well as leave trash and fly drones over their homes. Doten has even had to use his tractor to haul visitors who are unused to driving on the rural road, out of ditches.
"Everybody on Cloudland Road and Barber Hill has a story. The visitors block Margarete Pierce's driveway, park illegally on her land, and use her garden house as a toilet. Cathy Emmons watched in disbelief as tourists strolled onto her farm and stole tomatoes from the vine," the report continued.
"It was too much," Doten said. "Something had to be done."
This fall, the town government of Pomfret, VT and neighboring Woodstock, decided to close roads which have drawn particular attention, such as Cloudland Road for three weeks.
Some neighbors have also taken to contacting influencers and asking them to remove posts which promote the area, the report said.
MONTANA RANCHERS GIVE TOURISTS THE 'YELLOWSTONE' EXPERIENCE WITH NEW SIDE HUSTLE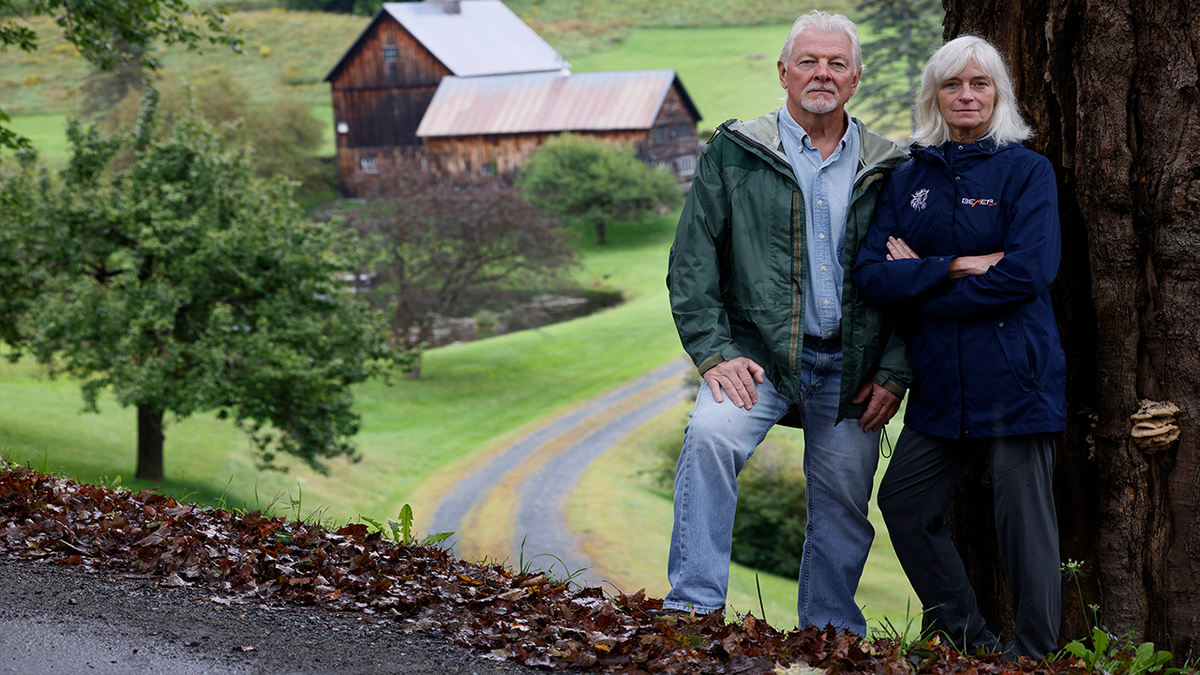 "Those who have responded have been understanding and empathetic, saying they didn't know it was causing such a problem for people who live here," Doten told the Globe.
Neighbors said they don't want this to happen every year, but hope things can return to normal for locals once some of the social media attention dies down.
"It's kind of silly that it's gotten to this point, but it's become a real nuisance," Windsor County Sheriff Ryan Palmer told the Washington Post. He said that the increased traffic has even caused "safety issues" at times as cars have blocked access for emergency vehicles.
He characterized the problematic tourists as disrespectful to property owners in the area.
"This is somebody's backyard. This is somebody's pond," Palmer said. "It's not public access, and there's just been so much disrespect."
CLICK HERE TO GET THE FOX NEWS APP 
For more Culture, Media, Education, Opinion, and channel coverage, visit foxnews.com/media