New Jersey Democrats are reportedly viewing the Biden administration's migrant housing proposal as an election issue possibly impacting their own 2024 prospects in the deep blue state. 
As New York City grapples with the arrival of more than 116,000 asylum seekers, South Jersey leaders from both political parties came together earlier this month at a press conference held in opposition to the Biden administration floating Atlantic City International Airport as one of 11 potential sites to house migrants who've arrived in New York City from the southern border. 
Though it remains to be seen when the staunchly opposed plan will actualize, the migrant crisis is largely becoming an election issue for Democrats in the Garden State, especially in the long competitive area by Atlantic City that's been trending Republican in recent cycles, according to Politico. 
"I don't see any scenario where we're going to be able to take in a program in Atlantic City or frankly elsewhere in the state," Democrat Gov. Phil Murphy said in an interview with News 12 last week. "We are already seeing folks in New Jersey that have probably swelled into Jersey from New York City or from other locations, but you need scale, enormous amount of federal support – resources that go beyond anything that we can afford – putting everything else aside."
But even as Democrats and Republicans both oppose the relocation of migrants at the airport, which houses F-16s from the New Jersey Air National Guard and an FAA research and test base, GOP officials have done so in more strident language and have banked on Democrat Murphy's past touting of New Jersey as a sanctuary state. 
BOB MENENDEZ TO ANNOUNCE RE-ELECTION BID IN NEW JERSEY DURING 1ST PUBLIC APPEARANCE POST-INDICTMENT: REPORT
"Atlantic City has been a perennial dumping ground," Democratic Atlantic City Mayor Marty Small Sr. said at the Sept. 1 press conference. 
"And those 60,000 people that they talk about, I guarantee you, I would put my name upon it, that there will be individuals who are criminals," Rep. Jeff Van Drew, R-N.J., added at the same event, referring to the number of migrants in New York City's care. "We don't want it here in South Jersey." 
"First it started with the wind turbines, and we have to fight that, and we will fight it, and now we have this," Drew added of Murphy's unpopular energy initiative. "We have a governor, let's not forget it, that declared the state of New Jersey a sanctuary state… How about taking care of our people?" 
In late August, New Jersey state Sen. Vince Polistina, a Republican, issued a statement saying, "Atlantic County residents shouldn't be forced to pay the price for the Biden administration's disastrous handling of our border and the outrageous 'Sanctuary' state and city policies of Democrats in Washington, New York, Trenton and across the country." 
"My message to President Biden and NYC Mayor Adams is 'hell no!'" Polistina said.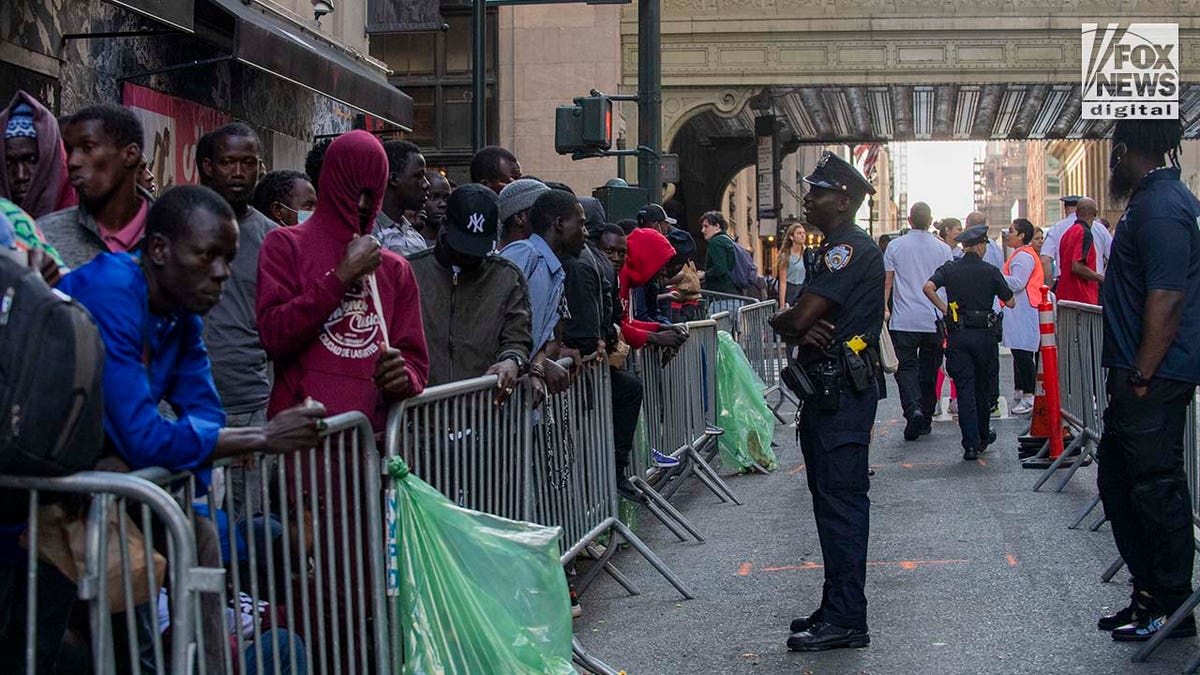 His election opponent, Atlantic County Commissioner Caren Fitzpatrick, a Democrat who in 2019 rejected an anti-sanctuary status resolution that aimed to bolster law enforcement but has since reversed course, also issued a statement against the housing of migrants at the airport, saying more softly, her opposition came based on "the delicate balance we are currently striking in Atlantic County as we work to reinvent our economic path forward after years of lost jobs and shuttered businesses," Politico reported. 
Hit with criticism from Polistano's campaign, Fitzpatrick later struck back in remarks to the New Jersey Globe, saying, "We are at a crisis point, and it's not surprising that career politician Vince Polistina can't accept that Democrats and Republicans are overwhelmingly united in opposing Atlantic City International Airport being the home for New York City migrants."
GOV. KATHY HOCHUL HAS MESSAGE FOR MIGRANTS LOOKING TO COME TO NEW YORK: 'GO SOMEWHERE ELSE'
Speaking with Politico, Atlantic County Democratic Chair Michael Suleiman also highlighted that supposed united opposition, arguing that Republicans were caught "flat-footed" when Democrats also rejected the migrant housing proposal and condemned the federal response to immigration. 
Suleiman also claimed that, unlike the GOP, Democrats' stance is free of the "xenophobia" he said is demonstrated by some Republicans, including Drew, a former Democrat who flipped to support former President Donald Trump.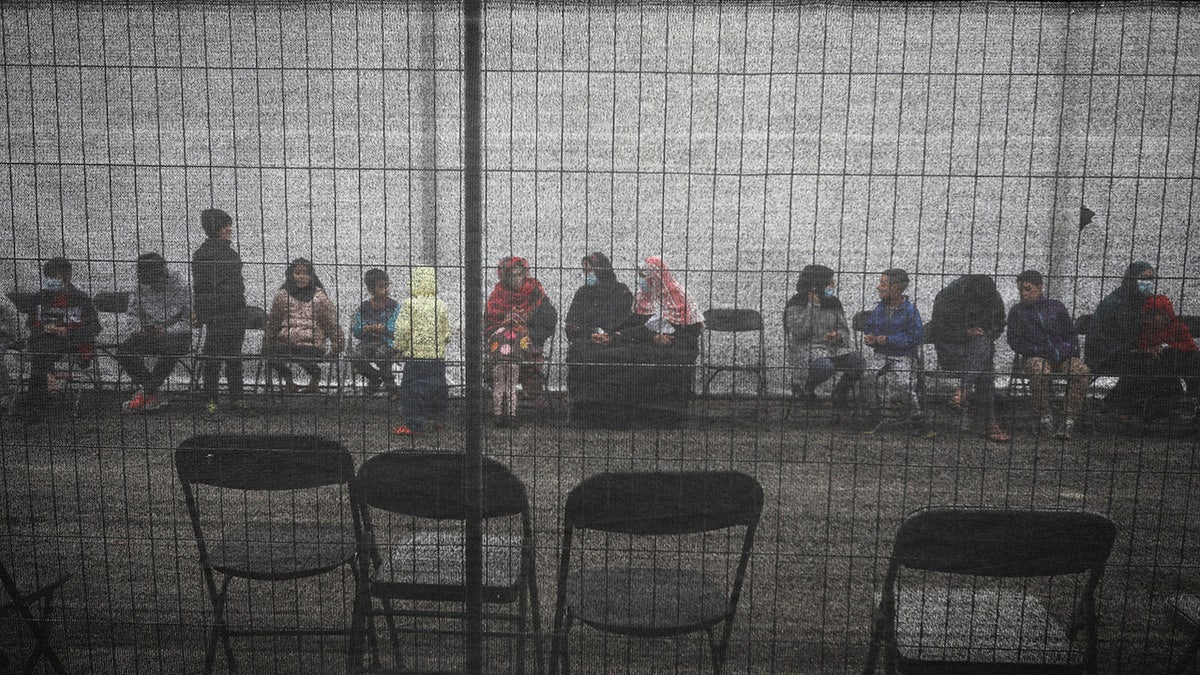 Meanwhile, Atlantic County Executive Dennis Levinson, a Republican, countered that Democrats should answer for the migrant crisis in next year's election, even as the Atlantic City airport proposal likely won't happen because "it was so preposterous from the get-go."
"Those smug, pompous individuals that wanted to show they were so much better, so much more compassionate than [Trump] when they wanted to make their states a sanctuary state and their cities sanctuary cities – be careful what you wish for," Levinson told Politico. 
On immigration, Murphy has highlighted his office's work with the Biden administration in resettling Afghanistan refugees at a military base in his state. 
Biden's approval rating plummeted in New Jersey last month, and the Garden State now faces one of its U.S. senators, Democrat Bob Menendez, under a federal corruption indictment. 
Republicans picked up seven seats in the New Jersey legislature in 2021, including two in Atlantic County's 2nd District. Yet, Democrats still hold a sizable majority in both chambers, 25-15 in the Senate and 46-34 in the Assembly. Murphy and other Democrats have voiced concern over lower election turnout benefiting Republicans as they say it did during the last election.