Democratic New York Gov. Kathy Hochul announced Monday she is calling in the National Guard to assist in the ongoing migrant criss.
Hochul announced an additional 150 National Guard members will be deployed to address the migrant crisis and help with case management to get asylum seekers work permits – particularly Venezuelans who now qualify for temporary protected status.
The additional 150 members bring the total number of National Guardsmen supporting the mission to 2,200. The governor said 250 National Guard members will focus solely on case management to help the Venezuelans who came before July 31 to apply for Temporary Protected Status – and then work authorization.
GOV. KATHY HOCHUL HAS MESSAGE FOR MIGRANTS LOOKING TO COME TO NEW YORK: 'GO SOMEWHERE ELSE'
"Now that we have the opportunity granted by President Biden to help the Venezuelans who came before July 31st be able to apply for temporary protective status and what follow that literally with the same application, is the work authorization — that coveted work authorization. That's their ticket to the American Dream," she said. 
"You'll be helping them get a job, helping them support themselves, helping them leave these shelters, because I believe they did not come all these thousands of miles to live in a shelter with hundreds, if not thousands of others," Hochul said. "So the National Guard has already been working to survey them. We have different categories. Some people are eligible to work right now if they already came in through the Customs and Border Protection app. There are people qualified for that. There are parolees eligible to work. There are the asylum seekers who need to apply for asylum and wait 180 days. And now we have this new category that allow the expedited work permits for Venezuelans who arrived here earlier." 
The governor said that some of the migrants who've arrived in New York City "may be here and just want a bus ticket to another state, but they don't know where to go."
"We can make that happen," she said. "But you have to have those conversations."
Hochul said she's dedicated over $50 million to support case management all over the state. 
NEW JERSEY DEMS SEE BIDEN MIGRANT HOUSING PLAN AS ELECTION ISSUE WHILE GOP GAINS GROUND ON CRISIS FROM NYC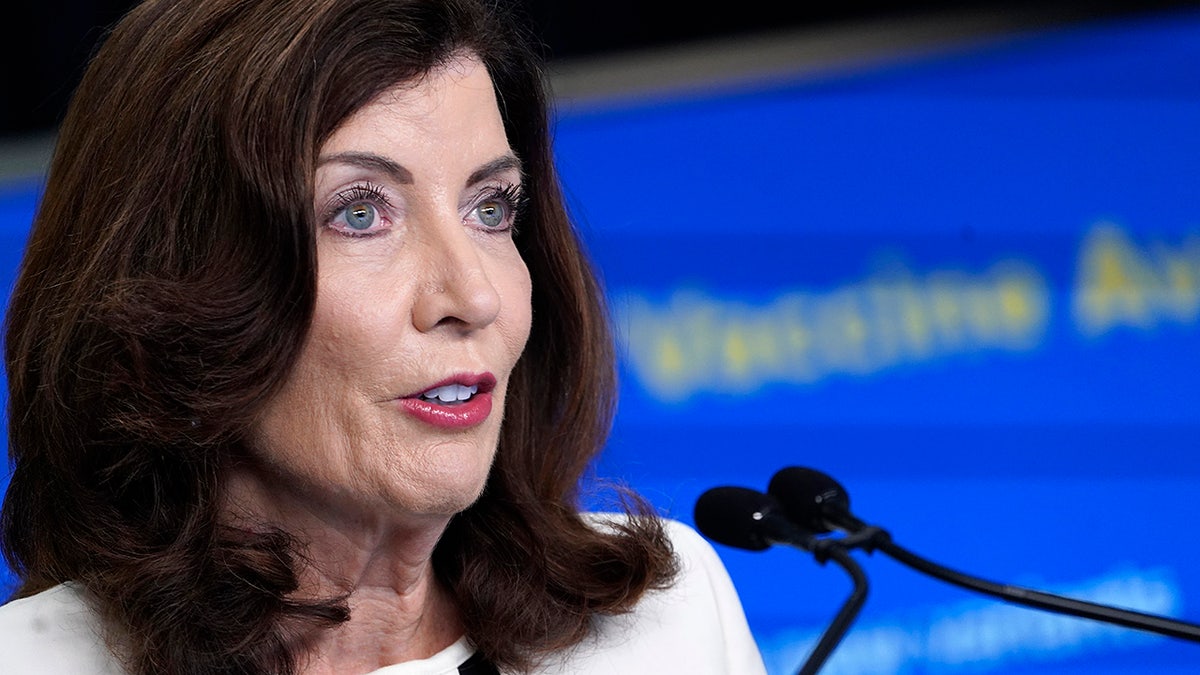 This comes as New York City officials say more than 116,000 migrants have arrived from the southern border since last year. 
New York City Mayor Eric Adams has said the migrant crisis will "destroy" the Big Apple if they do not receive more federal support. 
Relations between Adams and President Biden have soured over the past several months over the crisis. 
Biden did not meet with Adams during the president's recent visit to New York City to address the United Nations General Assembly last week. 
Meeting with Hochul instead, the Biden administration later announced Homeland Security would approve work authorization and deportation delays for approximately 470,000 Venezuelans already in the U.S. DHS said the temporary protected status extended to Venezuelans for 18 months would not apply to those who arrived in the U.S. after July 31, 2023.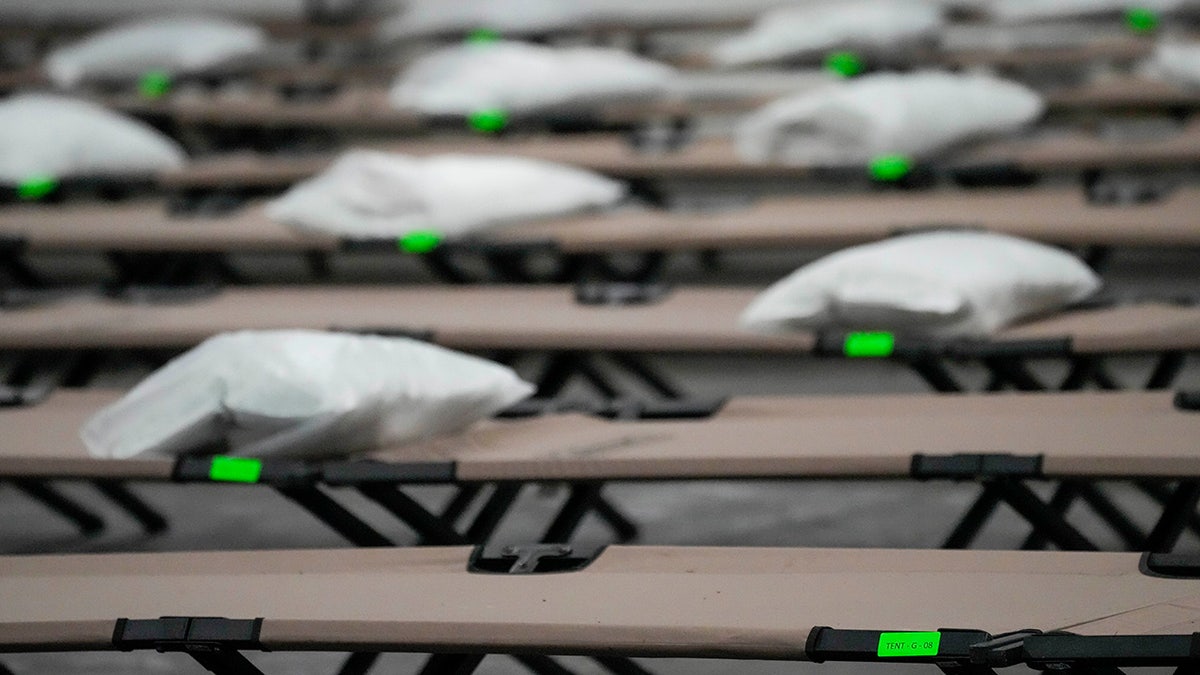 "After an intensive lobbying effort with the White House and the collaboration that resulted with President Biden being engaged and helping us with that decision on the asylum seekers just a few days ago, that is a path. It is a very strong opportunity for us to start helping some of these people," Hochul said Monday. 
Recognizing the "overwhelming" challenge, Hochul said, "I give all the credit the world to the city of New York and Mayor Adams for what they've had to deal with."
"And the numbers continue to grow, and we're there to be their partners. But to those who question even why this is happening, this is New York," she said. "You need to remember this is New York. We celebrate our diversity. We celebrate who we are. We will not be this state if we were not open to immigrants around the world." 
Hochul said the state is covering between 40-45% of the cost of housing migrants so far, including footing the entire bill for the migrant facility at Floyd Bennett Field. 
This is a breaking news story. Check back for updates.