A swarm of wasps stung several Seattle police officers and an attempted carjacking suspect after a brief foot chase ended in a wooded area, according to newly released bodycam footage.
The officers and 22-year-old male suspect disturbed the insects in a greenbelt area in the East Queen Anne neighborhood after the officers took the suspect to the ground and attempted to arrest him on Aug. 13, the Seattle Police Department said Thursday.
"Yellowjackets everywhere, dude," one officer can be heard saying.
Others can be heard shouting that they were getting stung by the insects.
FLORIDA ALLIGATOR SPOTTED WITH 'BODY IN HIS MOUTH'
The chase had begun after officers responded to several 911 calls about a male suspect armed with a knife trying to carjack multiple vehicles in the East Queen Anne neighborhood around 6 p.m.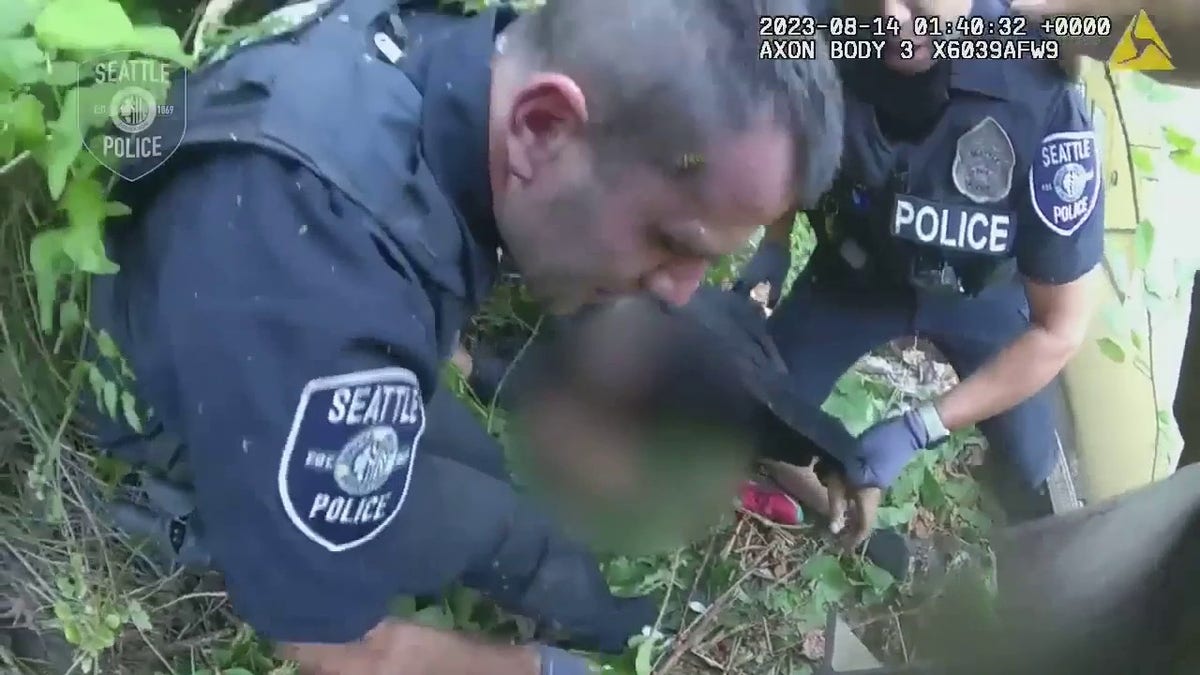 The suspect would block traffic to stop the vehicles and attempt to take the cars, witnesses told authorities. Police said the suspect caused significant damage to some vehicles as they passed.
Officers eventually found the suspect in a tunnel on Dexter Way North beneath Aurora Avenue North.
KENTUCKY MAN, 59, KILLED AFTER BEING STUNG BY A SWARM OF BEES, CORONER SAYS
But the suspect ran from the officers and led them to the wooded greenbelt area, where they would encounter the stinging wasps.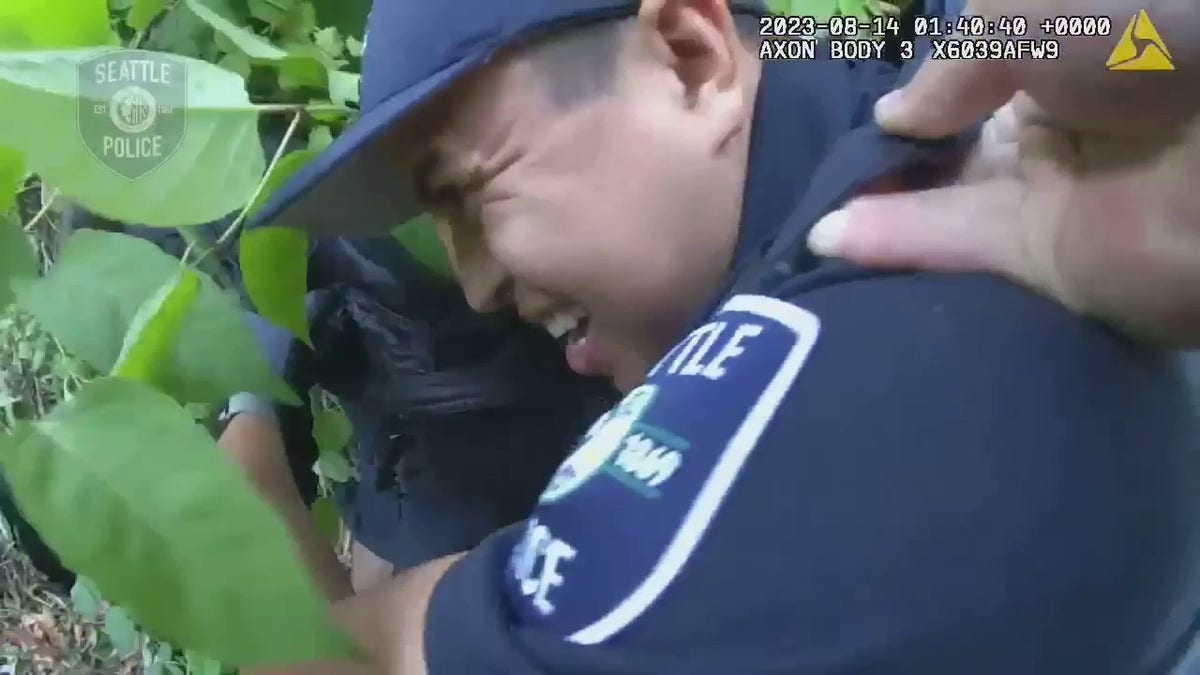 The officers eventually pulled the suspect out of the brush and back to the street level, where an ambulance awaited. Officers can be seen on video offering the suspect a bottle of water.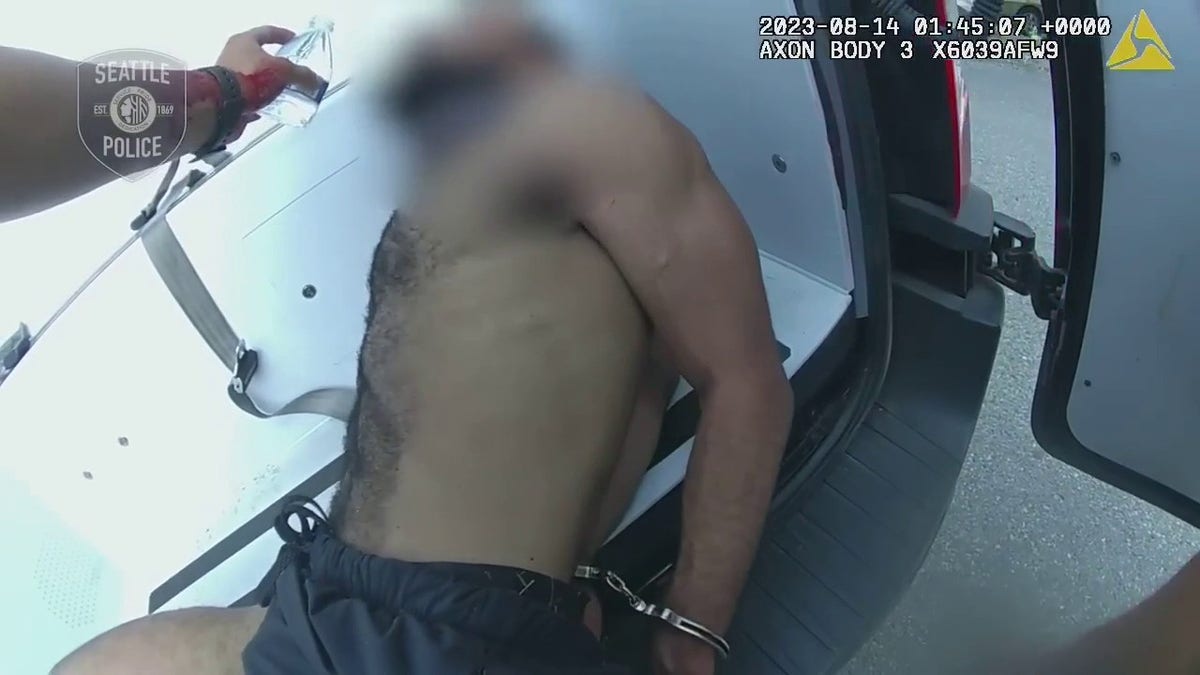 Both the officer who suffered the cut and the suspect were taken to Harborview Medical Center for treatment.
The suspect was then booked into a King County Jail for investigation of assault, property destruction, and attempted robbery.