Anthony Richardson took the Indianapolis Colts by storm in the first two weeks, so when he was listed as out for Sunday's game with a concussion, not many gave them a chance against the Baltimore Ravens.
Well, it's a good thing the games aren't played on paper.
The Colts, with Gardner Minshew under center, upset the Ravens in Baltimore with a walk-off field goal in overtime to win 22-19.
CLICK HERE FOR MORE SPORTS COVERAGE ON FOXNEWS.COM
Justin Tucker missed a 61-yard field goal at the end of the fourth to send the game into overtime, and both teams exchanged punts followed by trading turnovers on downs. With just over three minutes left, the Colts had the ball for a third time in the overtime period, and it was the Zack Moss show.
Starting the drive at their own 47, Moss ran four times for 18 yards to push the Colts to the Ravens' 35. On 4th-and-5, Indy sent out Matt Gay for the 53-yarder, and he drilled it.
The Colts got the ball back, though, after a questionable no-call that could have been pass interference. It appeared as if Zay Flowers was grabbed as the ball was thrown his way on 4th-and-5, but the refs let it slide, giving Indy the ball.
In place of Richardson, Minshew threw for 227 yards and a touchdown to Moss – the running back ran for 122 yards on 30 carries. Michael Pittman led the Colts with nine receptions for 77 yards.
Lamar Jackson ran for 101 yards and two touchdowns in the losing effort. He was 22-for-31 for 202 yards through the air.
It was the Colts' first victory of the season after losing to two division rivals, and it was Baltimore's first loss.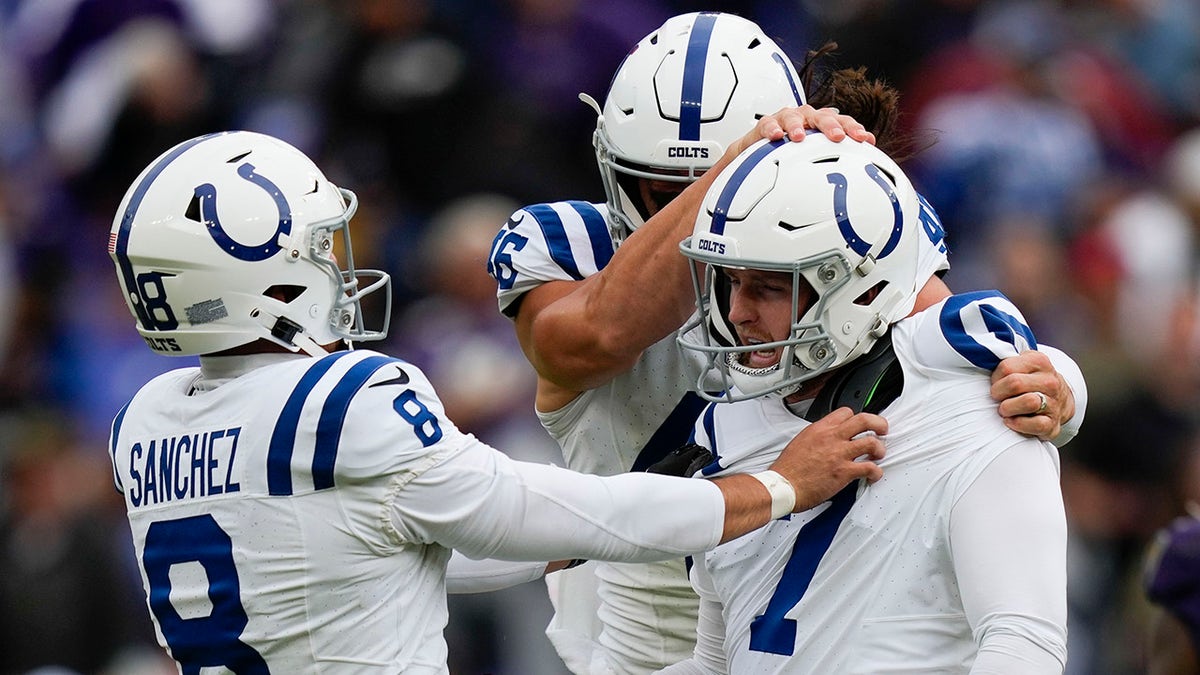 CLICK HERE TO GET THE FOX NEWS APP
The Colts host the Los Angeles Rams next Sunday while the Ravens head to Cleveland for an AFC North matchup against the Browns.