Celebrity chef George Duran kicked off the first day of fall on "Fox & Friends Weekend" with some autumnal-themed recipes on Saturday, Sept. 23. 
Duran joined the "Fox & Friends Weekend" crew to reveal three recipes that feature fall ingredients. 
"Kids love sweets during the fall," said Duran. 
He enlisted the help of special guest Rex Hegseth – son of co-host Pete Hegseth – to create the first dish, an "out of this world" variation on tiramisu. 
KING'S HAWAIIAN 'SLIDER SUNDAY' RECIPES ARE PERFECT FOR THE WHOLE FAMILY
Instead of using ladyfingers, as in a traditional tiramisu recipe, Duran substituted Nilla Wafers for a more kid-friendly option. 
For a fall twist, Duran mixed coffee with coffee creamers flavored with pumpkin spice and apple crumble.
"Because of the pumpkin purée or apple crumble flavor, it kind of adds more of a dimension to it, and kids can really help with that," he said. 
Shifting to appetizers, Duran explained that "fall to me is about the taste of potatoes." 
CHEF GEORGE DURAN'S AIR FRYER DONUTS, BUNNIES IN A BLANKET, INSTANT POT LAMB CHOPS
Little Potato Company, he said, has pre-packaged small potatoes that are ready to eat after a quick trip to the microwave or air fryer.
"I like to spend more time with my family and less time cooking," said Duran. 
"In five minutes, you take these bags, you can microwave them and you have cooked little potatoes."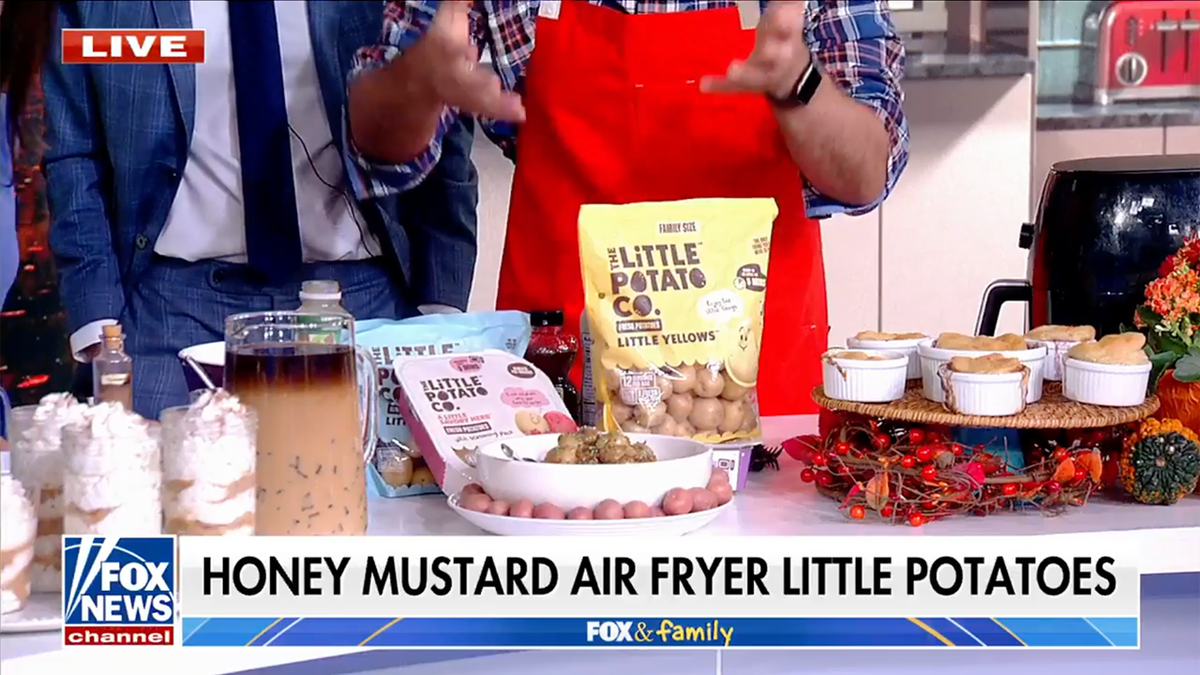 "You don't have to peel them," he said. 
PUMPKIN PREPARATION TIPS — 'SO SMART!' — FOR HALLOWEEN AND THE FALL SEASON
The Little Potato Company also sells pre-seasoned, microwaveable potatoes. 
"It's the big thing — it's a hardy fall thing." 
"Instantly, you have these herbed potatoes you can actually serve to your family," said Duran.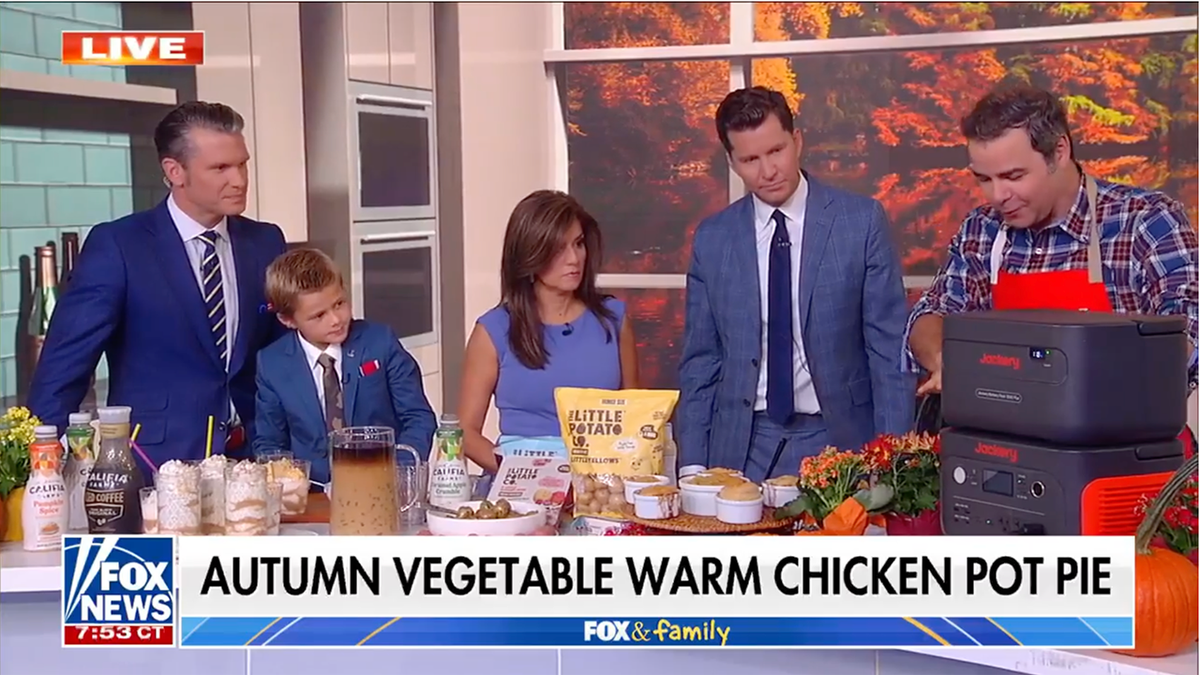 Turning to a main dish, Duran noted that in addition to the first day of fall, Sept. 23 is also "National Great American Pot Pie Day." 
To mark the occasion, Duran made mini pot pies — with a fall twist, of course. 
"It's the big thing — it's a hardy fall thing," he said. 
CLICK HERE TO SIGN UP FOR OUR LIFESTYLE NEWSLETTER
Instead of using the oven, as is traditional, Duran cooked his pot pies in the air fryer using a puff pastry crust. 
CLICK HERE TO GET THE FOX NEWS APP
"Taste this fall vegetable pot pie," he said.
"You don't have to just use chicken. I've used turkey, because it's the holiday." 
For more Lifestyle articles, visit www.foxnews.com/lifestyle.