Several left-wing activists and commentators took to social media to issue an identical message on Friday, equating the indictment of Sen. Bob Menendez, D-N.J., on bribery charges to alleged ethics violations by Supreme Court Justice Clarence Thomas.
The message, which suggest that either Menendez and Thomas should both step down from their roles or that Menendez should only be pushed to resign if Thomas does, came after it was alleged in a federal indictment that the New Jersey senator had accepted hundreds of thousands of dollars in bribes in exchange for favors.
"Here's the deal: Menendez resigns. Clarence Thomas resigns. One standard. Corruption is corruption," Washington Post columnist Jennifer Rubin wrote in a post to X, formerly known as Twitter.
Rubin's message was echoed by several others, including retired Lt. Col. Alexander Vindman, who served as a witness during the first impeachment proceedings of former President Donald Trump.
MENENDEZ DEFIANT AS GROWING CHORUS OF DEMOCRATS CALL FOR HIS RESIGNATION
"Clarence Thomas resigns. Menendez resigns. One standard. Corruption is corruption," Vindman wrote.
Several other accounts made posts with the same language, drawing criticism from conservatives across social media.
Blasting what appeared to be coordinated "talking points," conservative activist Melissa Tate responded to Vindman and said, "Justice Clarence Thomas ain't going nowhere sir."
"Even the 'Journalists' gets their talking points from the regime," Tate wrote in another tweet that featured a screenshot of the identical language being used by different people.
The similarity between Menendez and Thomas that was drawn by Rubin, Vindman, and others comes after a ProPublica report earlier this year revealed that Thomas had received gifts from Republican mega-donor Harlan Crow without reporting them. His defenders, however, have argued that he has followed the court's reporting guidelines.
Several stories regarding Thomas and other Supreme Court justices have since followed, leading to left-wing attacks against the high court. In March, the New York Times reported that rules were modified to require justices and other federal judges to reveal more activities, such as private jet travel and visits to commercial properties.
CRITICS SLAM LATEST PROPUBLICA 'HIT PIECE' ON JUSTICE CLARENCE THOMAS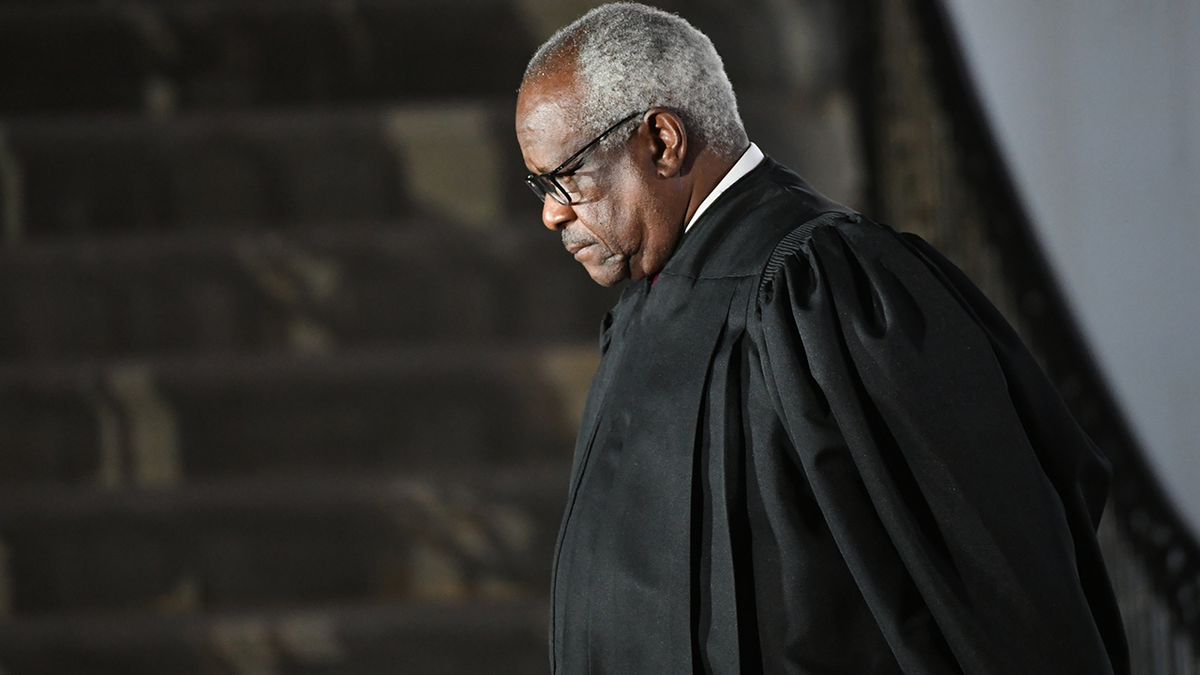 The Menendez indictment alleges that the senator and his wife, from at least 2018 through 2022 "engaged in a corrupt relationship" with three New Jersey businessmen.
"Today, I'm announcing that my office has obtained a three count indictment charging Senator Robert Menendez, his wife, Nadine Menendez, and three New Jersey businessmen, Wael Hana, Jose Uribe and Fred Daibes for bribery offenses," U.S. Attorney Damian Williams said at a press conference on Friday morning. 
According to the indictment, the couple accepted "hundreds of thousands of dollars of bribes in exchange for using Menendez's power and influence as a senator to seek to protect and enrich Hana, Uribe, and Daibes and to benefit the Arab Republic of Egypt."
The alleged bribes included gold, cash, payments toward a mortgage, compensation for a low-or-no-show job, a luxury car, and "other things of value."
After an investigation began, Menendez disclosed that in 2020 his family accepted gold bars.
According to prosecutors, Menendez gave sensitive U.S. government information to Hana, who's an Egyptian-American businessman, who "secretly aided the Government of Egypt."
Menendez allegedly pressured an official at the Department of Agriculture with the goal of protecting a business monopoly granted to Hana by the Egyptian government.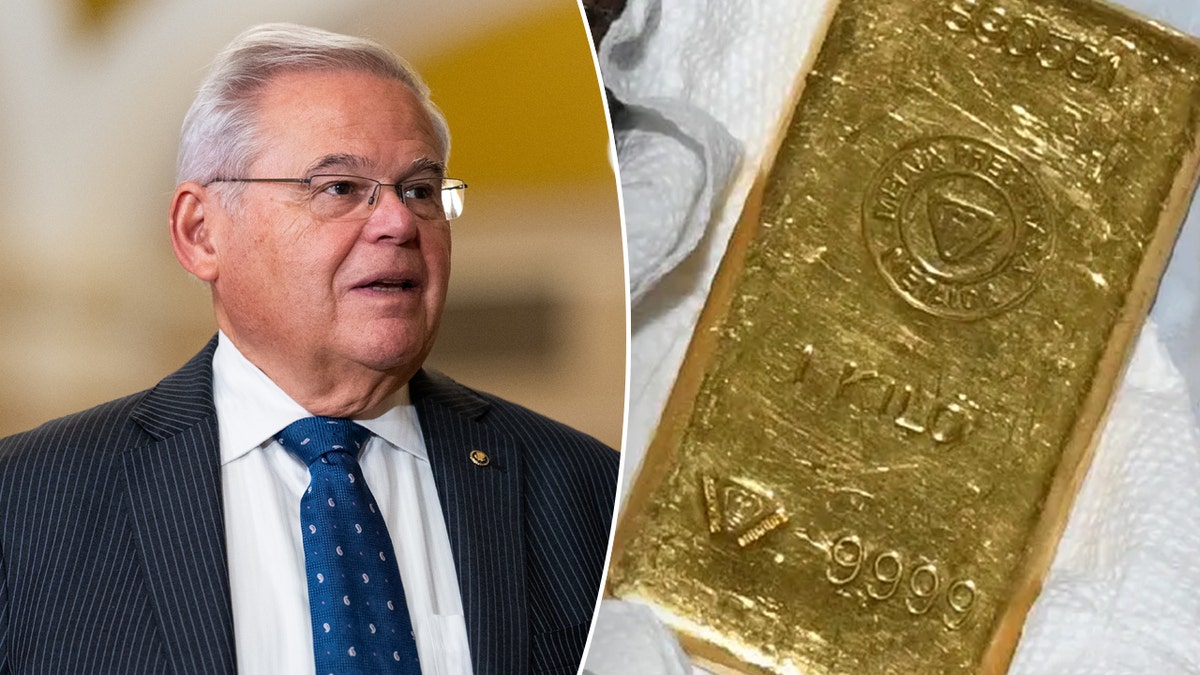 In return, Hana allegedly kicked back profits from the monopoly to Menendez, the indictment states.
FBI agents found "approximately $500,000 of cash stuffed into envelopes in closets," and jammed into the senator's jacket pockets, while executing a search warrant at Menendez's residence, Williams said during the press conference.
Fox News' Adam Sabes and Chris Pandolfo contributed to this report.