A restaurant fired back at New York Times columnist David Brooks after he complained Wednesday on social media about the cost of his meal, saying, "This is why Americans think the economy is terrible."
"This meal just cost me $78 at Newark Airport. This is why Americans think the economy is terrible," Brooks wrote with a picture of his dinner, which consisted of a cheeseburger, fries and what appears to be an alcoholic beverage. 
However, the restaurant 1911 Smoke House Barbeque pushed back on Brooks' post on Facebook Thursday. 
"Looks like someone was knocking back some serious drinks – Bar tab was almost 80% and he's complaining about the cost of his meal," it wrote. "Keep drinking buddy – we get paid off everything."
BIDEN CALLED OUT FOR 'FACTUAL ERROR' IN 'BIDENOMICS' TWEET, AFTER BOASTING ABOUT WAGE LEVELS
Brook's post went viral on X, formerly known as Twitter, receiving more than 20 million views in under 24 hours. Many who commented on the post mocked the New York Times columnist. 
Co-host of "Breaking Points" Saagar Enjeti said, "Brooks inadvertently proving an important point. If you stop drinking alcohol you can save yourself a lot money!"
Conservative author Carmine Sabia asked, "Alexa, what is an elitist?"
"You voted for Biden. Chow down," conservative actor Nick Searcy wrote.
Author Joyce Carol Oates also mocked Brooks, posting, "(bar bill: $66. food bill: $12. tip: $0   N Y Times expense account)."
DAVE PORTNOY'S PHONE CALL WITH WASHINGTON POST REPORTER GOES VIRAL AS HE CALLS OUT COMING 'HIT PIECE'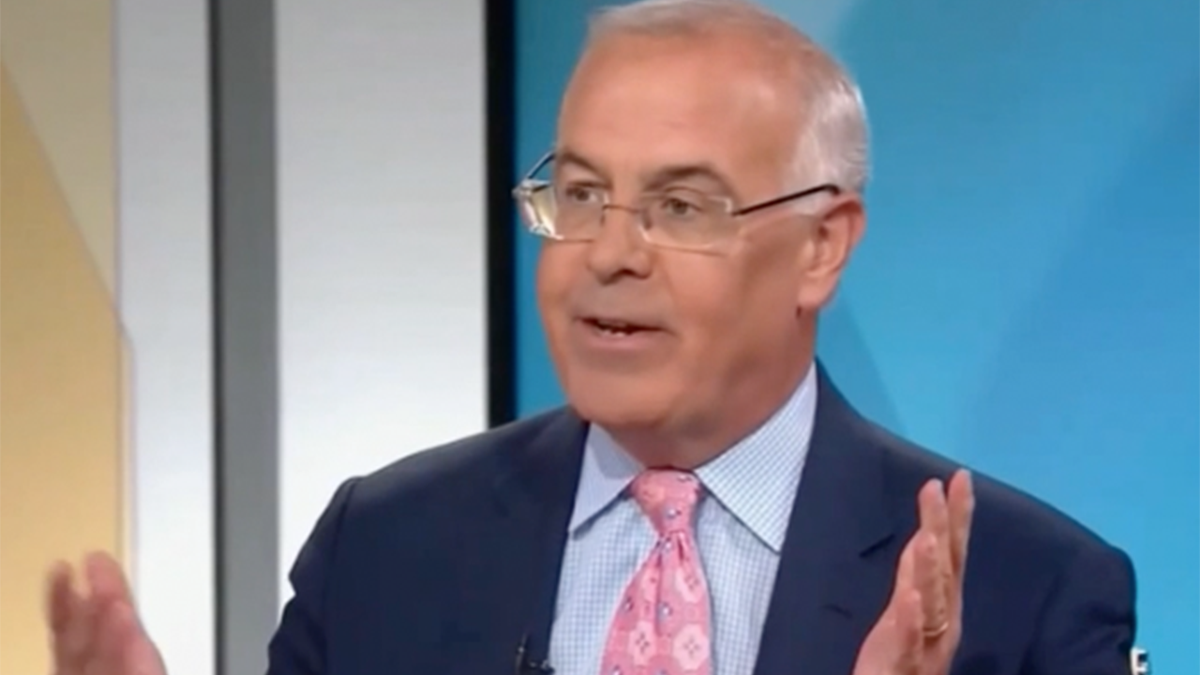 Restaurant owner Maukrice Hallett told the New York Post they will probably name a special after Brooks. 
"It'll be a cheeseburger and a double whiskey," Hallett said. 
Hallett also guessed Brooks ordered "two doubles" of whiskey which cost between $28 and $29. The owner explained that prices are more expensive at the airport due to a partnership with a food travel company. 
1911 Smoke House Barbecue thanked Brooks for all the attention his post caused. 
"The comments on Twitter[X] are hilarious- thanks Dave Brooks for the free publicity- next time use our hashing #Youcantbeatourmeat or prices," it wrote in another post on Facebook. 
David Brooks and team members at 1911 Smoke House Barbecue did not immediately respond to FOX News Digital's request for comment. 
CLICK HERE TO GET THE FOX NEWS APP
For more Culture, Media, Education, Opinion and channel coverage, visit foxnews.com/media