After Vice President Kamala Harris announced on social media Friday that she will oversee the White House's first "Office of Gun Violence Prevention," conservatives warned her track record is a grim sign for its success.
"Because you marched, organized, and voted, we passed the most significant gun safety legislation in 30 years. But let's be clear — we have more work to do," Harris announced in a post on X, formerly Twitter. "Today, I am proud to share that I will oversee the first-ever White House Office of Gun Violence Prevention."
"We are doing this work in large part because of the activism, the organizing, the marching, the voting of all of you leaders," she said in the attached video. She went on to note that these leaders come from varied backgrounds including "students, parents, teachers, community leaders who understand that living free from gun violence should be a right."
Harris' performance history as Biden's vice president, however, made many conservative commentators joke that she would be entirely incompetent at her new position.
PERUVIAN ILLEGAL IMMIGRANTS' ALLEGED MURDER VICTIM IS US CITIZEN, SHERIFF CONFIRMS
"This is great news," Townhall columnist Kurt Schlichter wrote. "By the time she is through, owning an assault rifle is going to be mandatory."
"PHEW! It's just Kamala in charge," Gun Owners of America director of federal affairs Aidan Johnston joked. "If she handles it anything like the border, @GunOwners have nothing to worry about!" 
Johnston was one of many commentators on social media who, as the border crisis has once again become a central topic, hammered Harris for her lack of success after being tapped by Biden to handle the "root causes" of migration. 
"I'm sure it'll be as effective as your role as border czar," Twitchy's Doug Powers wrote.
"Why has no reporter asked the @WhiteHouse whether the VERY busy @VP, who is also the 'border czar,' has time to handle gun violence while she is trying to fix the migration crisis?" Breitbart senior editor-at-large Joel Pollak asked. "Or whether her appointment is a sign @JoeBiden doesn't really care about gun violence, after all?"
"Since she did such a bang up job with Border Czar you gave her another assignment?" American Tribune co-founder Jason Robertson asked.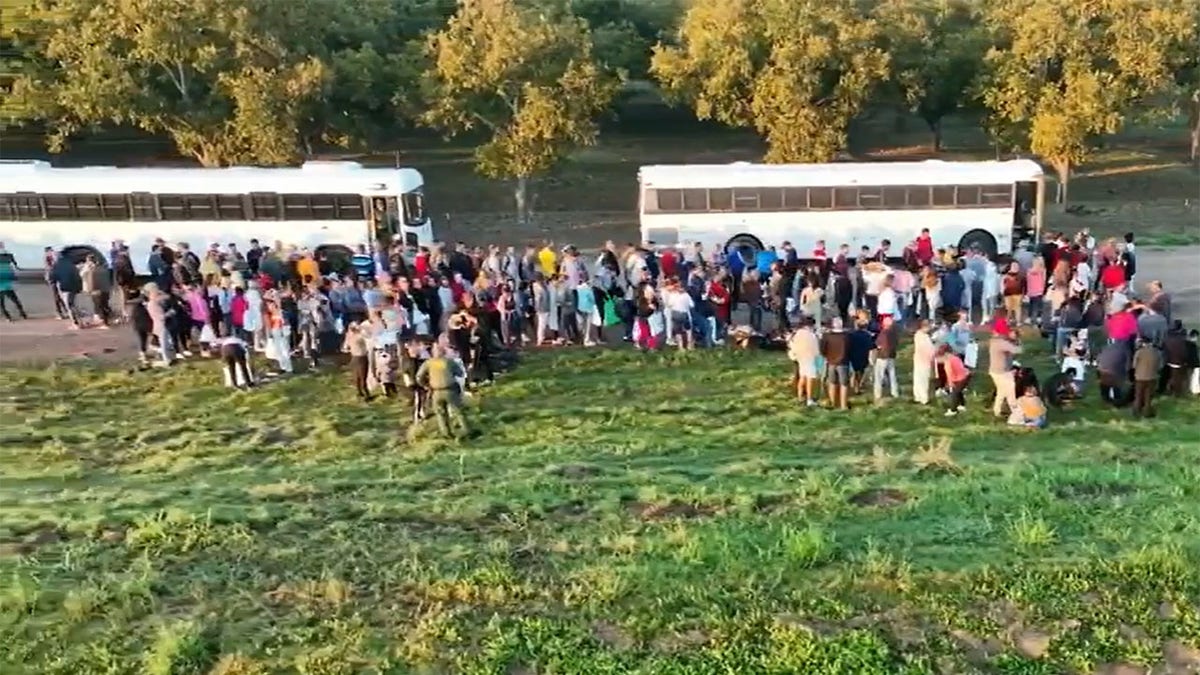 GOP GOVERNORS CALL ON BIDEN TO PROVIDE 'HONEST, ACCURATE' DATA ON MIGRANT CRISIS AS NUMBERS SURGE
"Biden just started something called the 'Office of Gun Violence Prevention' – and he put Kamala Harris in charge!" Florida congressional candidate Lavern Spicer wrote. "Hate to tell y'all but if Kamala handles GUNS like she handled the border, we ALL gonna be in body bags with toe tags on."
"White House Office of Gun Violence Prevention, to be overseen by Vice President Kamala Harris," Ryan Petty, the father of a Parkland school shooting victim, wrote. "She's done a bang up job with the border.  Hasn't she?"
"We're all going to get murdered now. Every one of us. That's the most likely outcome of putting Kamala Harris in charge of gun violence prevention," radio commentator Erick Erickson wrote in a social media post. "See e.g. her work on border security and how that's going."
CLICK HERE TO GET THE FOX NEWS APP 
When President Biden announced the new office to prevent gun violence, other commentators joked about the new gun charges his son Hunter Biden faces.
"Is Hunter going to run it," radio host Dana Loesch asked.
"This comes exactly 1 week after Hunter Biden was indicted on gun charges," GOP social media strategist Alec Sears noted.
For more Culture, Media, Education, Opinion, and channel coverage,visit foxnews.com/media