"The Brady Bunch" star Christopher Knight is sharing the impact the beloved 1970s sitcom had on his childhood.
The 65-year-old actor, who played middle son Peter Brady for the show's five-season run from 1969 to 1974, recently spoke to Fox News Digital about his latest project, the documentary "Truelove: The Film."
During his interview, Knight explained that while he had "so many" fond memories from filming the television series, he said that it was in hindsight that he realized how much the experience changed his life for the better.
"Oddly, this show has grown in … profile and impact and importance over time," Knight said. "So, looking back at it, it's bigger than it was when we were living it. So, most of these epiphanies and revelations are not in doing this show but in looking back at it. And mine is that I was in part saved."
He continued, "I don't know how many children from entertainment can say that, in fact, the entertainment industry saved them. It taught me the value of getting along."
'BRADY BUNCH' STAR CHRISTOPHER KNIGHT SAYS TV MOM FLORENCE HENDERSON 'BLESSED' HIS MARRIAGE BEFORE HER DEATH
"And I don't know if I would have learned that if I didn't have the show to be embraced by and the environment to reflect on me that because it wasn't at home. I'm a much better person as a result of the experience."
"The Brady Bunch" followed the lives of a blended family living in a Los Angeles suburb. In the series, widower Mike Brady (Robert Reed), who has three sons, marries Carol (Florence Henderson), a mother of three daughters.
Peter's brothers, Greg and Bobby, were played by Barry Williams and Mike Lookinland, respectively. Carol's daughters included Marcia (Maureen McCormick), Jan (Eve Plumb) and Cindy (Susan Olsen).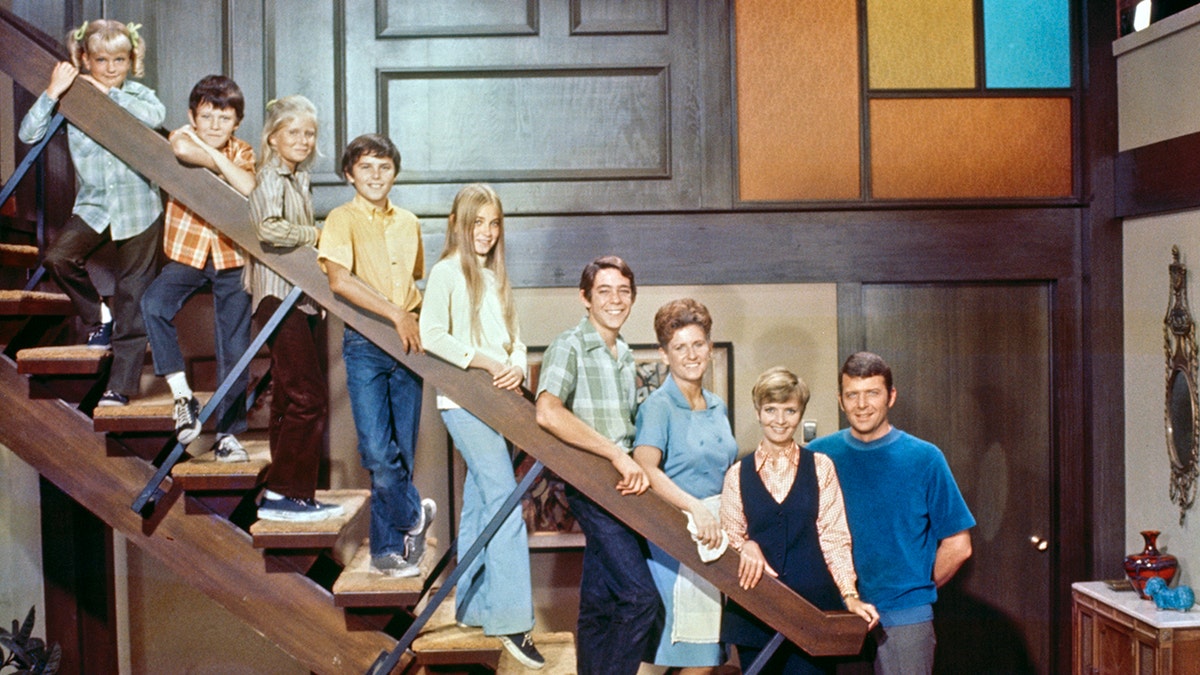 Unlike the picture-perfect family that Knight was a member of on television, the actor has previously said that his own childhood was difficult. During a 2013 appearance on OWN's "Oprah: Where Are They Now?" Knight described his family as "nothing like 'The Brady Bunch.'"
"Matter of fact, they hated it," he said. "My mom hated 'The Brady Bunch.'"
He explained that his father, who was a stage actor, and mother, who was an artist, didn't have respect for television actors. "Television was just a place you had to go to earn some money because real actors worked on stage," he said of his parents' views.
Knight recalled that his family was in dire financial straits for the earlier part of his childhood.
"My family is very educated and nearly homeless, and that's how I grow up." he remembered. "My dad, he was unemployed. Literally, his solution early when there wasn't any money — and there was my brother and myself, 13 months apart — he said, 'Feed them every other day.' I think that's when my mom said that she realized there might be a problem."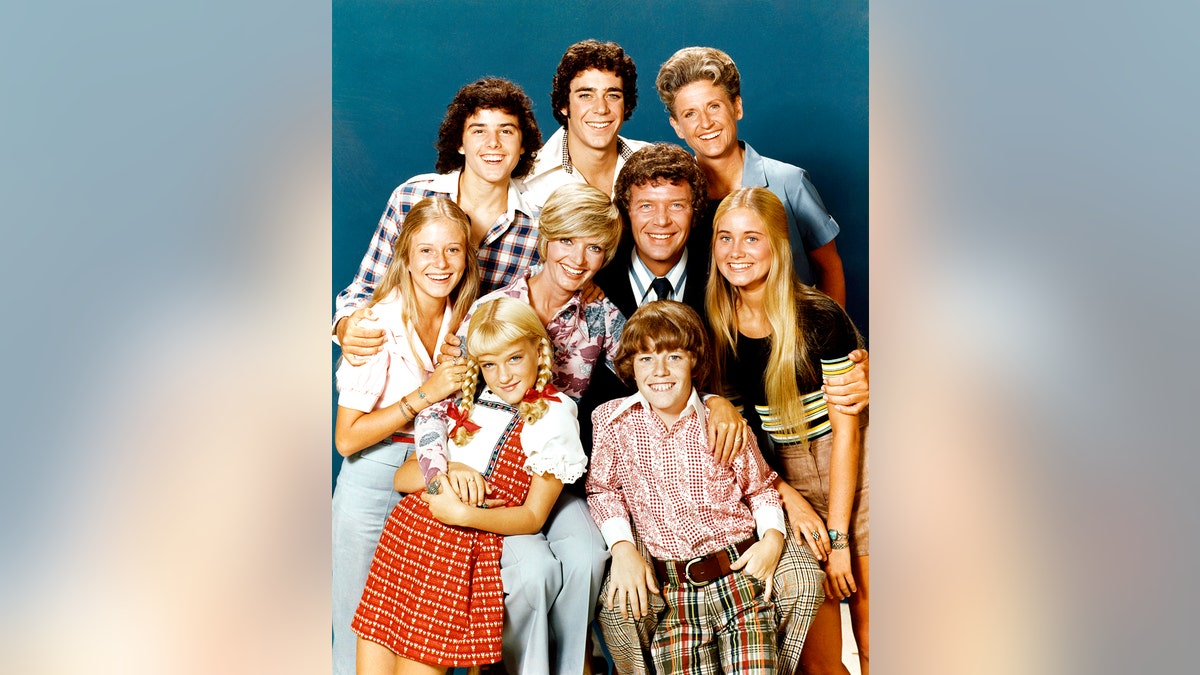 Knight, who was cast in "The Brady Bunch" at age 10, said he felt "pushed" into becoming a child actor to support his family.
"I'm feeling totally prostituted at that point by my mom," he said. "I think in a way, I totally was, and by her own admission it was and that she was sorry about it."
MAUREEN MCCORMICK REVEALED SHE WANTED TO BUY ICONIC 'BRADY BUNCH' HOUSE
He continued, "It was [completely] an instinct in survival on her part. This is going to work. We are going to milk this for all we can, and we are going to have some level of security because there never has been any for the family."
"And you know, at the same time, I'm going, 'Yeah, but that kind of sacrifices me in the process,'" Knight recalled. "Maybe it was conscious on her part. Maybe it was worth the sacrifice."
Nevertheless, the New York native shared that joining the entertainment industry at a young age became his "salvation."
"I would never suggest to somebody that for their own psychological well-being they should go into the entertainment industry for salvation," he said. "But that's sort of how it worked for me."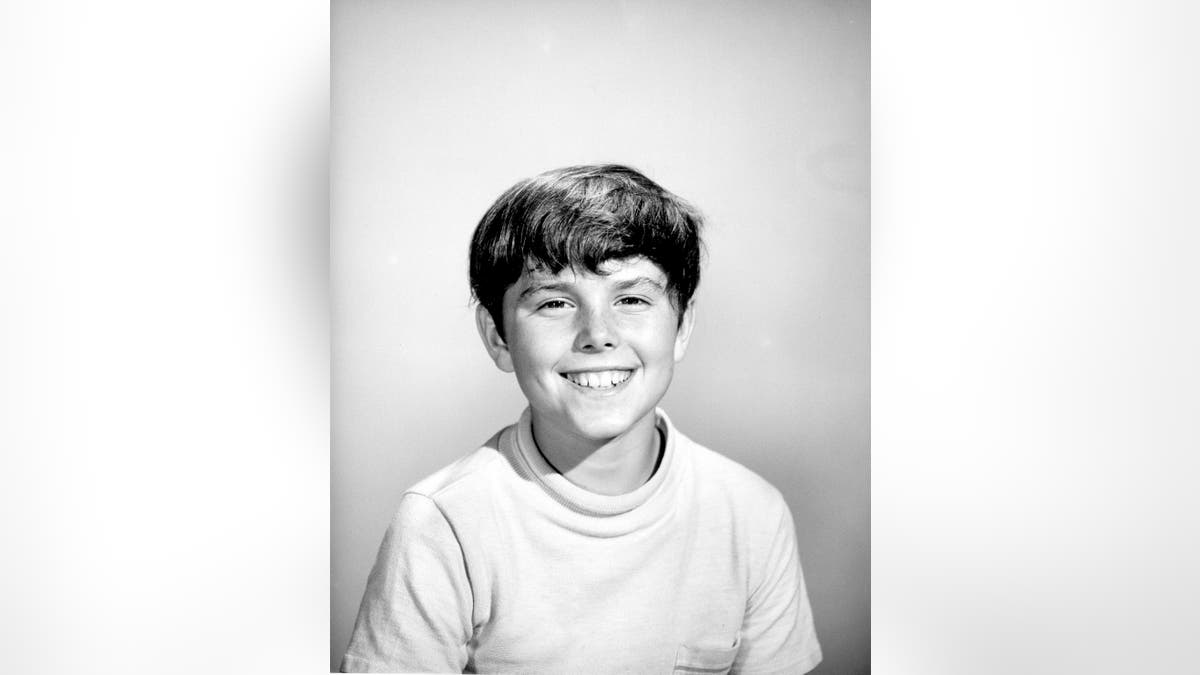 In 2019, Knight and his close friend and Emmy Award-nominated producer, Phil Viardo, founded the production company Former Prodigy Media. In April, the duo premiered their debut documentary, "Truelove: The Film," at the 22nd annual Beverly Hills Film Festival where it won the audience choice award for best documentary feature film.
"Truelove: The Film" focuses on Callie Truelove, a 16-year-old girl with Williams syndrome, a rare genetic disorder that is "characterized by mild to moderate intellectual disability or learning problems, unique personality characteristics, distinctive facial features, and heart and blood vessel (cardiovascular) problems," per Medline. Many individuals with Williams syndrome also have outgoing, social personalities and "tend to take an extreme interest in other people."
Per its official synopsis, the documentary follows Callie as she "travels across America to meet other individuals with Williams syndrome to help tell their stories. Callie's goal is to spread her unique brand of unconditional love and awareness for Williams syndrome, while shining a light on others with Williams syndrome."
WATCH: 'Brady Bunch' star Christopher Knight talks about the inspiration behind his new documentary 'Truelove: The Film'
Knight told Fox News Digital that Viardo approached him with the idea to make a documentary on Callie's life after discovering her on YouTube.
LIKE WHAT YOU'RE READING? CLICK HERE FOR MORE ENTERTAINMENT NEWS
"She just had this overwhelming sense of charm and was able to disarm and bring together all those that were around her," Knight said.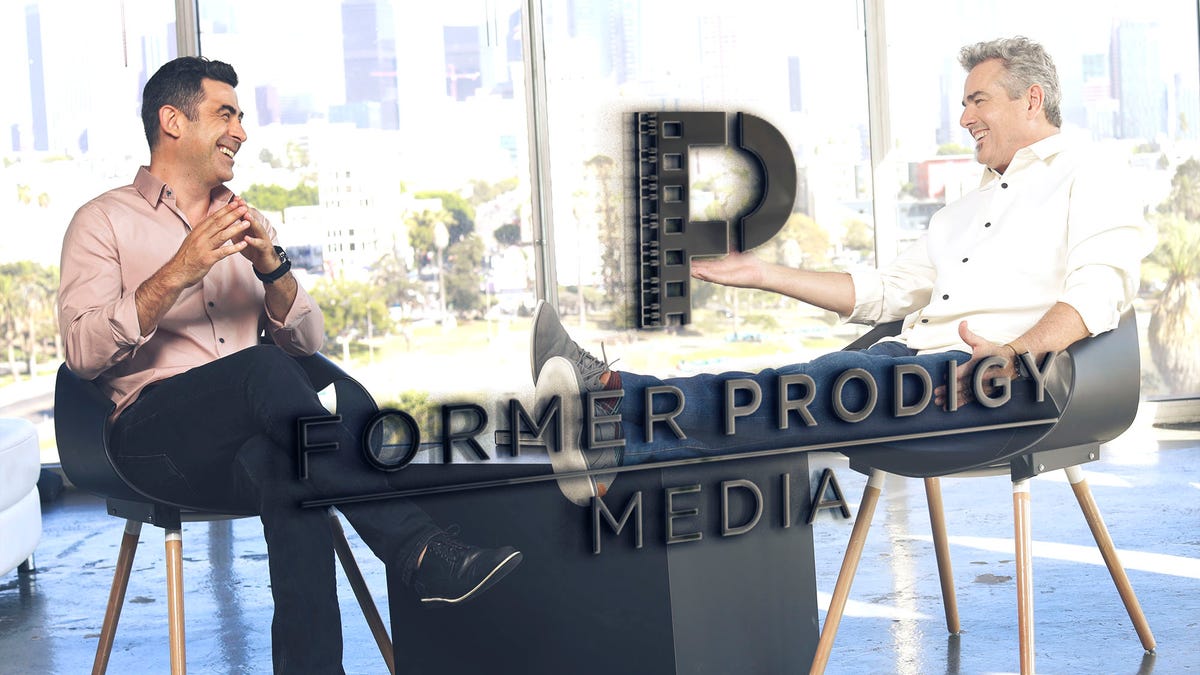 He continued, "She had an impact, a very noticeable impact of creating unity. And she just dispensed love. And her real name was Truelove. That's sort of the final capper. Should we go forward with this project? Yeah, well, with that, yes, I guess we have to because the idea was let's follow her and see how she makes the world a better place."
Knight said that he and Viardo were previously unfamiliar with Williams syndrome, but Callie became their "entry point" for learning about the disorder.
"And now we have a film that is in part an awareness documentary on Williams syndrome and embraced by the Williams syndrome community as almost a teaching and learning vehicle for those who have just reached a diagnosis or those who have known but are having issues explaining what this is to their family. And that is a benefit that we couldn't have ever envisioned when we started out," Knight said.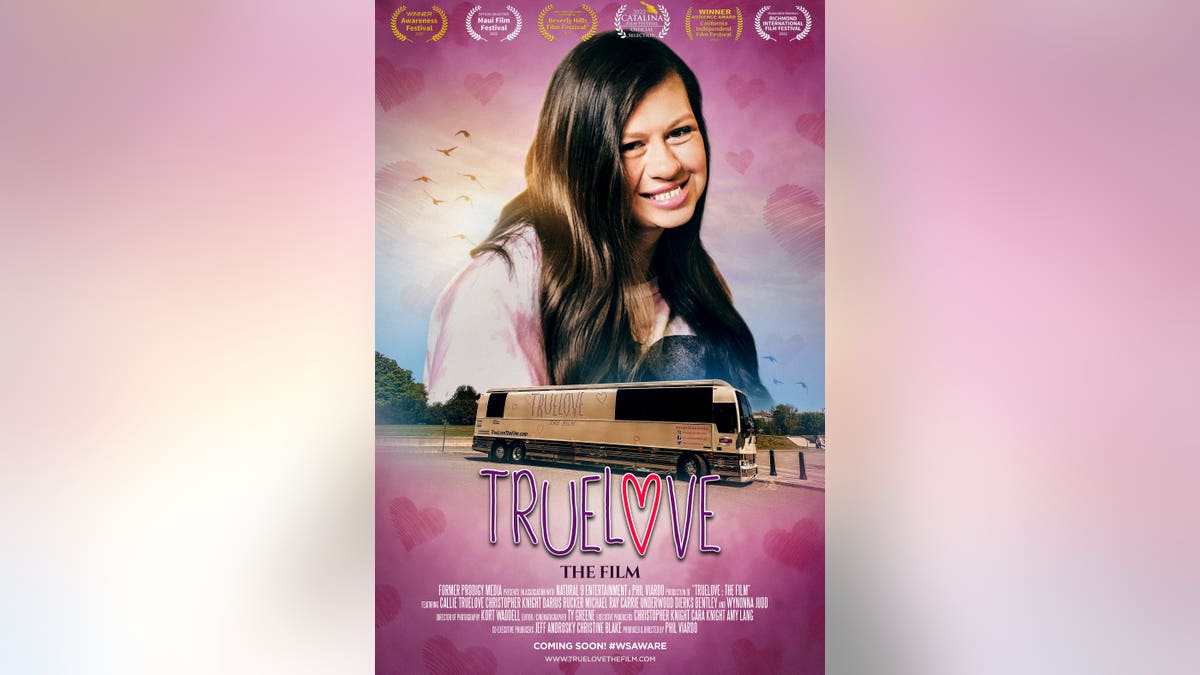 Along with serving as an executive producer, Knight also appeared in the documentary along with a number of country stars, including Wynonna Judd, Carrie Underwood, Darius Rucker, Dierks Bentley and Michael Ray.
Viardo told Fox News Digital that the Academy of Country Music runs a summer music program called Lifting Lives for people with Williams syndrome.
CLICK HERE TO SIGN UP FOR OUR ENTERTAINMENT NEWSLETTER
WATCH: Christopher Knight recalls taking 'Truelove: The Film' star Callie Truelove to original 'Brady Bunch' house
"Every year they sponsor a Vanderbilt study, which started as a study called the Williams Syndrome Camp," he said. "They bring a lot of Williams individuals together every year to bring in country artists and songwriters, and they create music together. And at the end they perform at the Grand Ole Opry."
He continued, "And meanwhile, they kind of do research in the background. And so country music has embraced Williams. It's a music camp, but it's completely intertwined with country stars, and it's the highlight of the year."
"That's another thing," Knight added. "So, Williams seems to predispose those with the genetic disorder with this incredible innate music talent, musical talent and willingness to express oneself."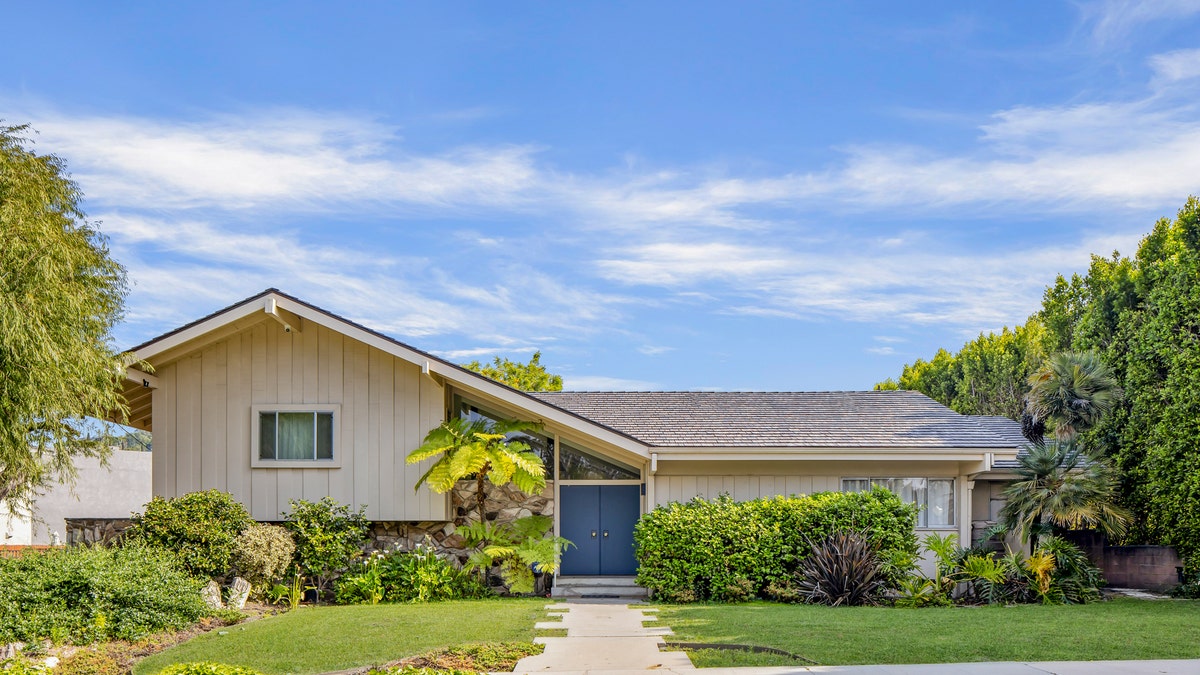 Knight revealed that he brought Callie to the iconic Brady Bunch house, which recently sold for $3.2 million, at the beginning of production.
CLICK HERE TO GET THE FOX NEWS APP
"Callie was a fan of 'The Brady Bunch,'" he explained. "We had the house at the time to show her when she came out for the first time to California. And we thought it could be a good starting place for this journey."
Knight continued, "I was set up on my journey in life tempered by this thing, 'Brady.' You know, and to me, it's about family, and it's about the love that's in that household. And that is what she's bringing to the world, that side that I believe there needs to be more of."
"And, you know, my entire life I've been told that our show created [that] for those who watched it."