Prince William's trip to New York City has been called "class vs. crass" in comparison to Prince Harry and Meghan Markle's last headline-grabbing visit.
The Prince of Wales was in town Monday and Tuesday for several royal engagements, including the Earthshot Prize Innovation Summit. 
The 41-year-old founded the prize, which looks for ways to address problems created by climate change. The summit took place during New York Climate Week and the 78th convening of world leaders at the United Nations General Assembly.
"It's all a case of class vs. crass," Christopher Andersen, author of "The King," told Fox News Digital, comparing the brothers and their attempts to take a bite out of the Big Apple.
PRINCE WILLIAM PRAISES AMERICANS FOR TWO TRAITS AS HE VISITS NEW YORK FOR ENVIRONMENTAL SUMMIT
"When Harry and Meghan swept into New York last May, they flew in on a private jet and brought with them all the baggage and complaints they'd been carting around for years," he argued. "The Sussexes seemed determined to prove that they, like Princess Diana, were being unfairly hounded by the press. Almost as if on cue, Harry and Meghan's visit climaxed with a purported two-hour high-speed chase through the streets of Manhattan — a chase that, to anyone even vaguely familiar with the city, seemed improbable at best. What drama.
"It was just another stop on Harry and Meghan's traveling grievance roadshow."
In May of this year, the Duke and Duchess of Sussex, as well as Markle's mother Doria Ragland, attended the Ms. Foundation Awards. After the gala, some photographers, possibly irritated that they had been denied access earlier, began following their vehicle.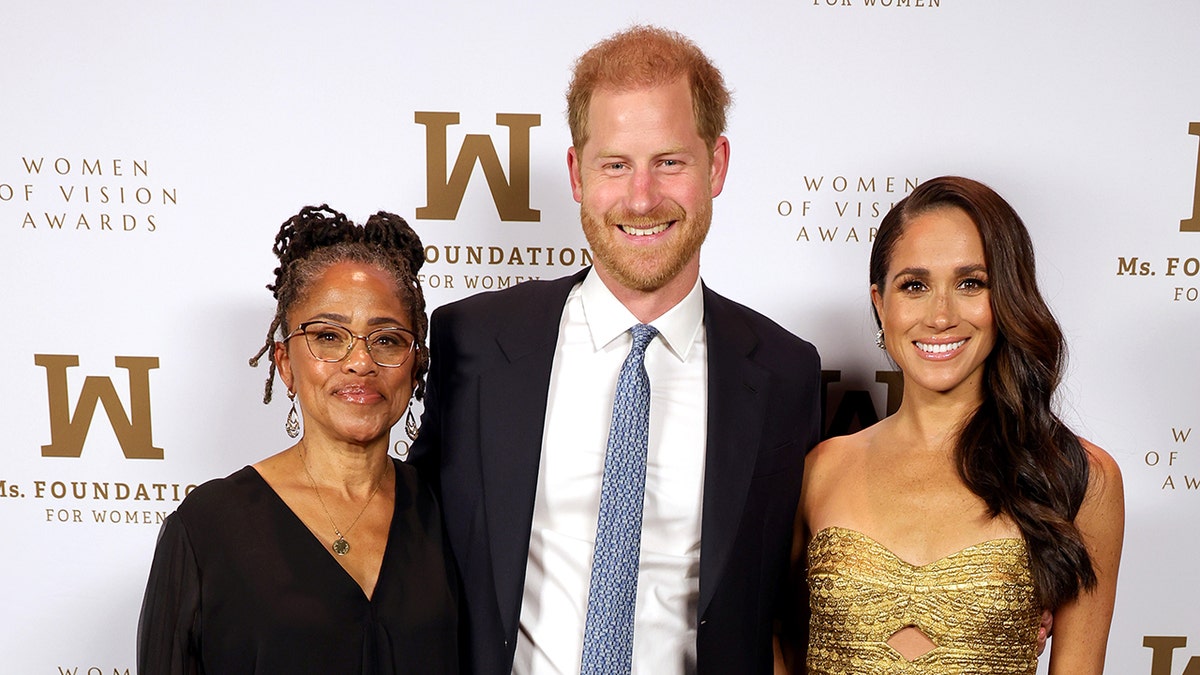 For unknown reasons, the couple's driver and a second vehicle with them took a circuitous route throughout Manhattan. They first headed uptown on the West Side, then circled back to Midtown, then to the East Side, and onto the FDR Drive, a highway on the edge of the East River. At one point, the couple sought refuge in a police station before attempting to evade the photographers in a taxi.
A spokesperson for the couple called it a "relentless pursuit," one that resulted in "multiple near collisions."
"Last night, the Duke and Duchess of Sussex and Ms. Ragland were involved in a near catastrophic car chase at the hands of a ring of highly aggressive paparazzi," the spokesperson told Fox News Digital in a statement at the time.
LIKE WHAT YOU'RE READING? CLICK HERE FOR MORE ENTERTAINMENT NEWS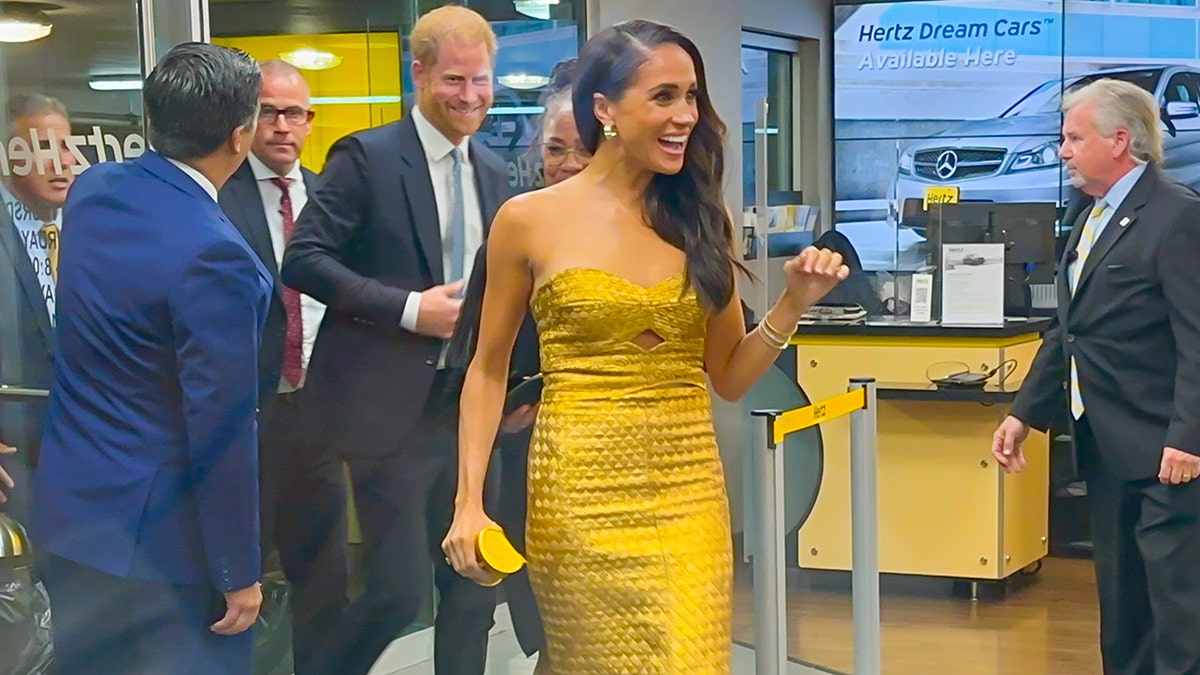 "This relentless pursuit, lasting over two hours, resulted in multiple near collisions involving other drivers on the road, pedestrians and two NYPD officers.
"While being a public figure comes with a level of interest from the public, it should never come at the cost of anyone's safety."
New York City Mayor Eric Adams criticized the "reckless and irresponsible" incident during a press conference but also said he found it "hard to believe" a "two-hour, high-speed chase" happened in the densely-populated city wrought with traffic, pedestrians and ongoing construction projects.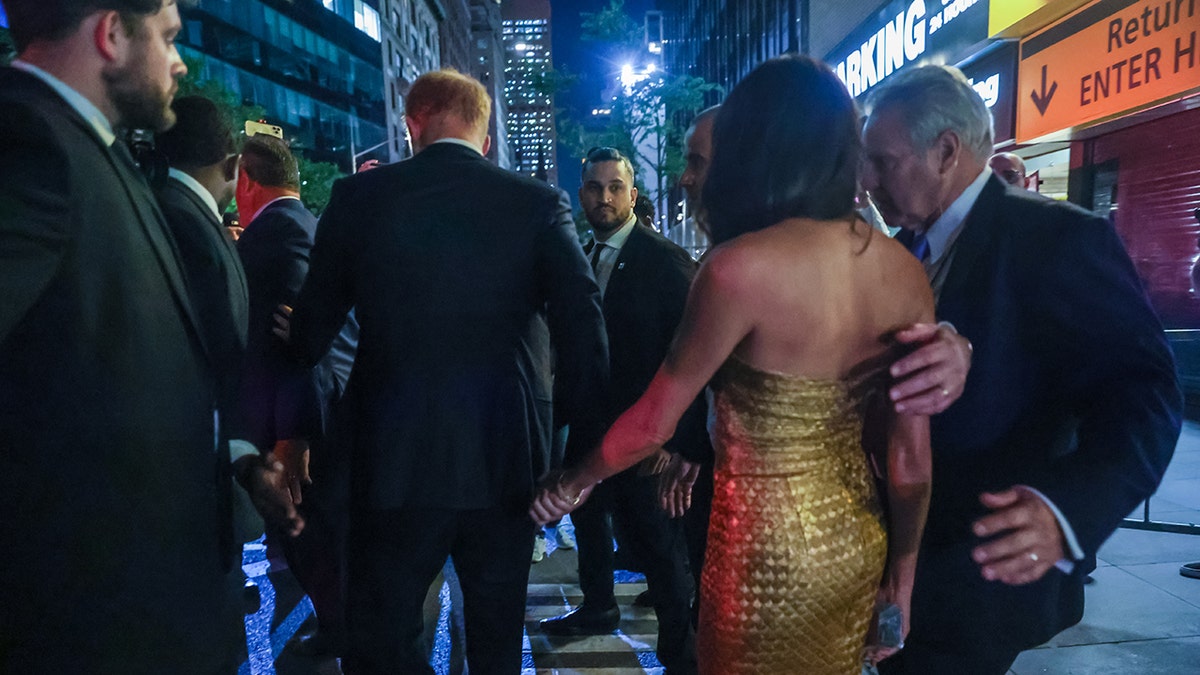 "There were numerous photographers that made their transport challenging," Julian Phillips, deputy commissioner of public information, previously told Fox News Digital in a statement. "The Duke and Duchess of Sussex arrived at their destination, and there were no reported collisions, summonses, injuries or arrests."
The cab driver who drove the couple from the police station said he instantly recognized his passengers and that paparazzi "were following us the whole time," though he said he wouldn't call it a chase, The Associated Press reported.
In comparison, William's trip was drama-free. He took a commercial flight for his first visit to the city since 2014. During the summit on Tuesday, the father of three, who is heir to the British throne, said he went running in Central Park that morning. According to People magazine, he secretly joined many New Yorkers on his run around 7 a.m.
CLICK HERE TO SIGN UP FOR THE ENTERTAINMENT NEWSLETTER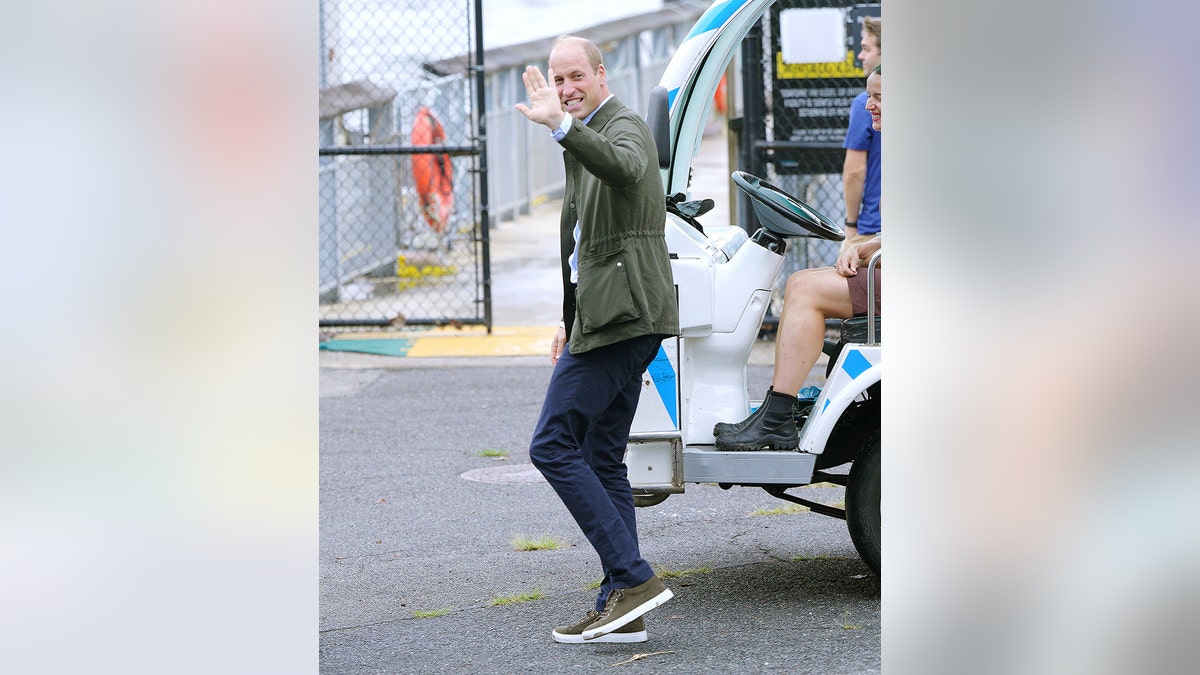 "I decided to join the hordes of New Yorkers doing their morning routine," William said at the summit, which was held at The Plaza. "It was wonderful waking up in New York on a sunny morning rather than the rain we had yesterday. It was beautiful getting some fresh air this morning."
Andersen claimed there are lessons the Duke and Duchess of Sussex can learn from William's more low-key visit.
"By contrast, William was sticking to the script, focusing not on himself, but on climate change, the cause he journeyed to the U.S. to promote," said Andersen. "A little decorum and self-restraint are things Harry and Meghan could learn from William and Kate, but that's not what the Sussexes are all about."
Royal expert Duncan Larcombe told Fox News Digital William was backed by a well-organized team determined to make sure his visit would be foolproof.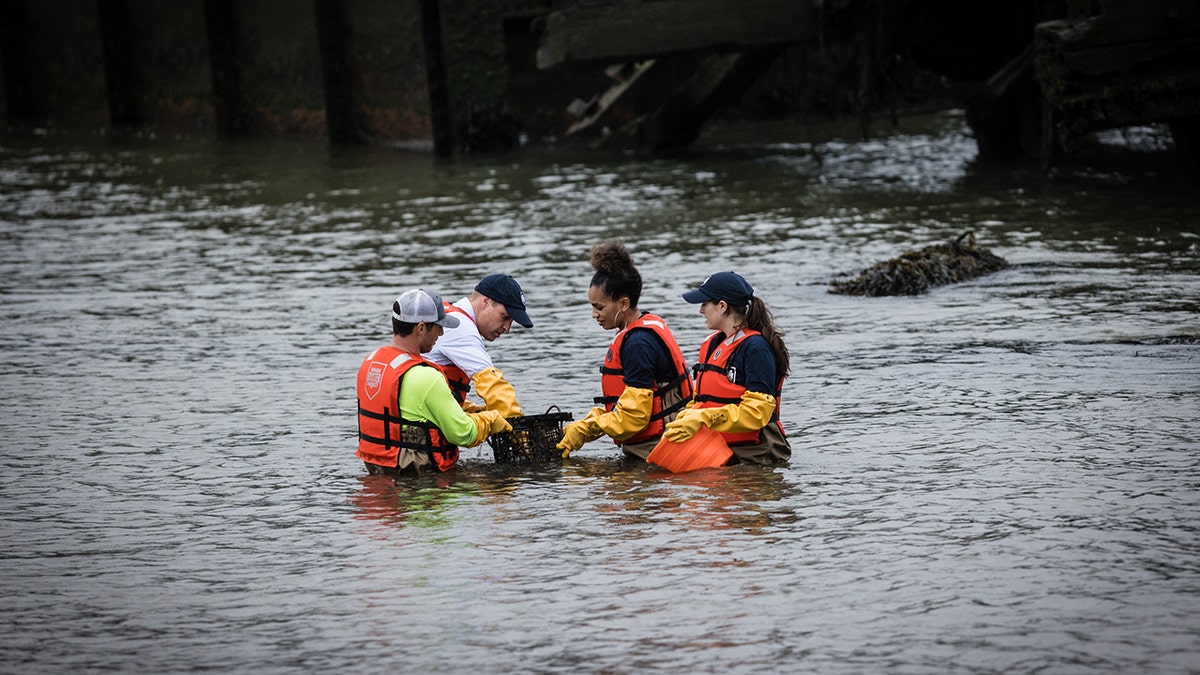 "William was there to promote his Earthshot Prize … but he was still there as an official guest," Larcombe explained. "The visit would have been organized by the Foreign and Commonwealth Office here in the U.K. It was an official visit, whereas Harry and Meghan were on their own. … [And] they went to New York to collect an award.
"It's interesting because it's one of the criticisms Harry and Meghan faced," he added. "They walked away from royal life and royal tours, and yet they seem to be doing their own sort of mini ones that look and feel the same as official visits."
Markle, 42, a former American actress, became the Duchess of Sussex when she married the British prince in 2018. The couple stepped back as senior royals in 2020. At the time, they cited what they saw as the media's racist treatment of the duchess and a lack of support from the palace.
PRINCESS DIANA'S BODYGUARD ON PRINCE HARRY AND MEGHAN MARKLE'S CAR CHASE: 'ONLY GETTING A PART OF THE STORY'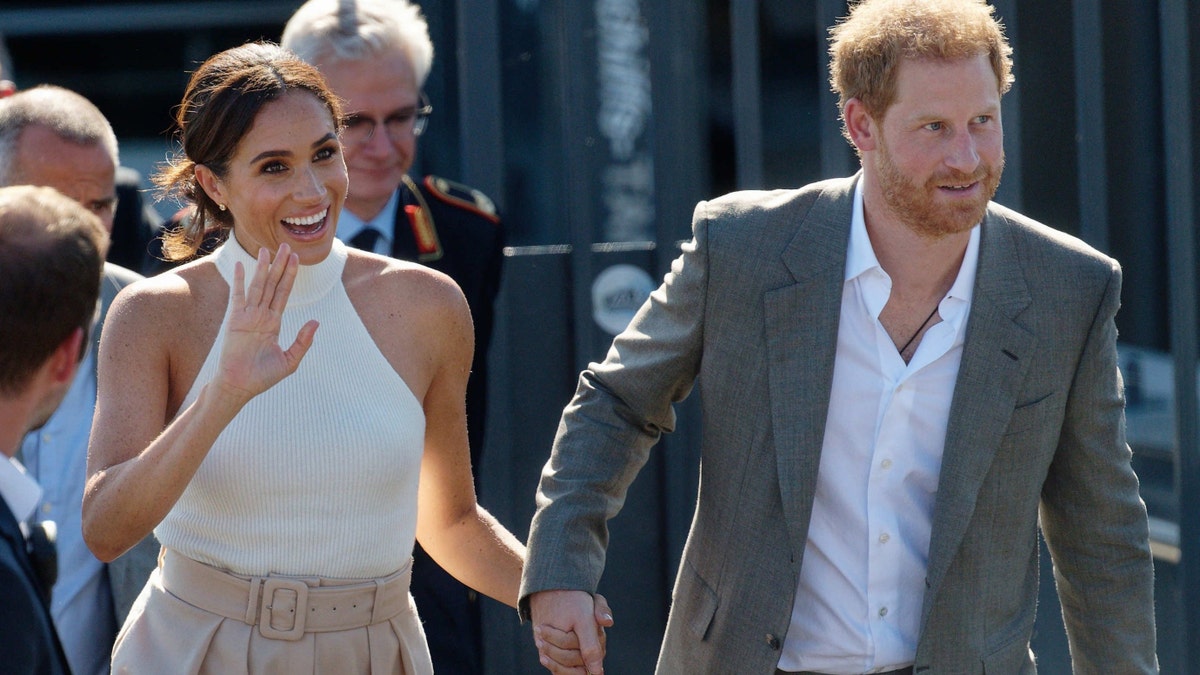 After moving to California, the couple aired their grievances in a televised interview with Oprah Winfrey in 2021. In late 2022, their six-part Netflix documentary was released, which detailed their love story and struggles with royal life. Then, in January of this year, Harry's memoir "Spare" was published. It unveiled his longtime rivalry with William and the grief he endured after the death of their mother.
Larcombe pointed out that William "didn't have a Netflix documentary crew in tow."
"William's visit seems to be quite understated in comparison to the glitz and glamour that greeted Harry and Meghan when they went to New York," he said. "And that's probably a sign of William trying to focus on what's important – it's not about William, it's about the cause. You get an impression with Harry and Meghan that it's not about the cause, it's about them."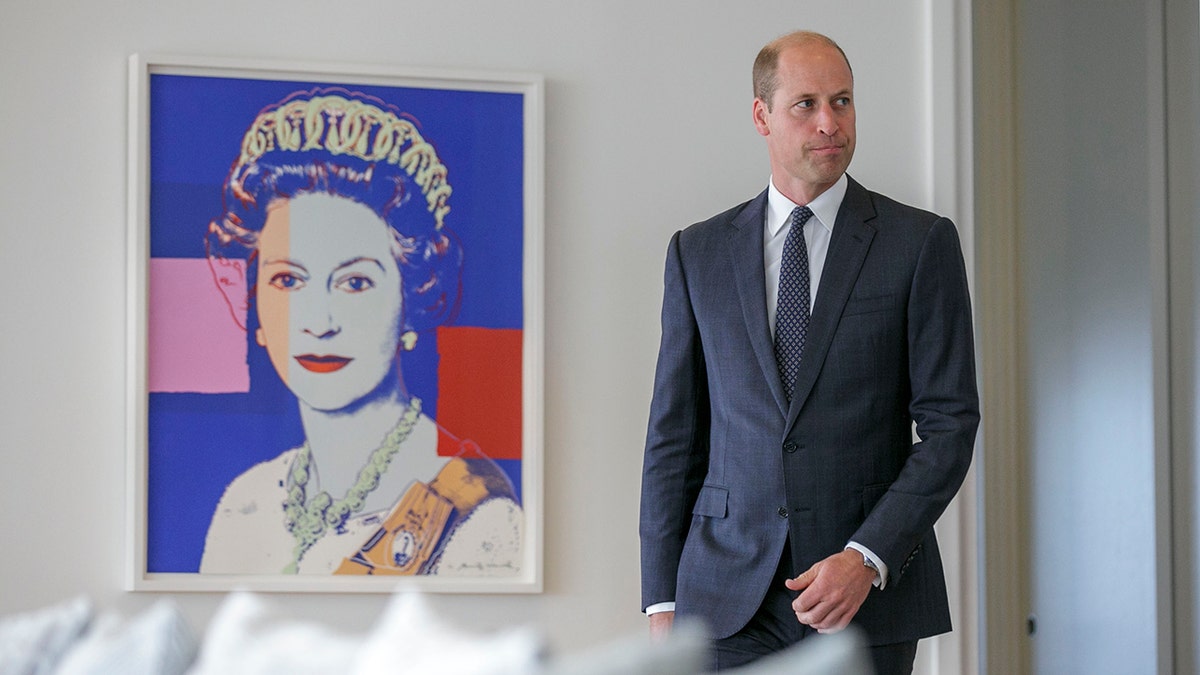 "Harry and Meghan are in a commercial world, where they are a brand in their own right," Larcombe continued. "William, however, as a member of the royal family, is only using his fame, his position to focus on other people and other causes. It's a subtle and quite fundamental difference."
It's noted that William's wife didn't join him in the U.S. The Princess of Wales stayed behind in the U.K., where she's been spotted conducting royal engagements. According to People magazine, the Prince and Princess of Wales regularly drive their children to school and make sure that at least one of them is home most evenings.
"It was smart, I think, to let Kate stay home with the children," said Andersen. "Together, they gin up the press to such an extent that the Prince and Princess of Wales would inevitably have been accused of hogging the limelight. William is perfectly capable of carrying the ball himself."
PRINCE HARRY, MEGHAN MARKLE: DID THEY BRING SECURITY DRAMA ON THEMSELVES BY SKIPPING HOTEL?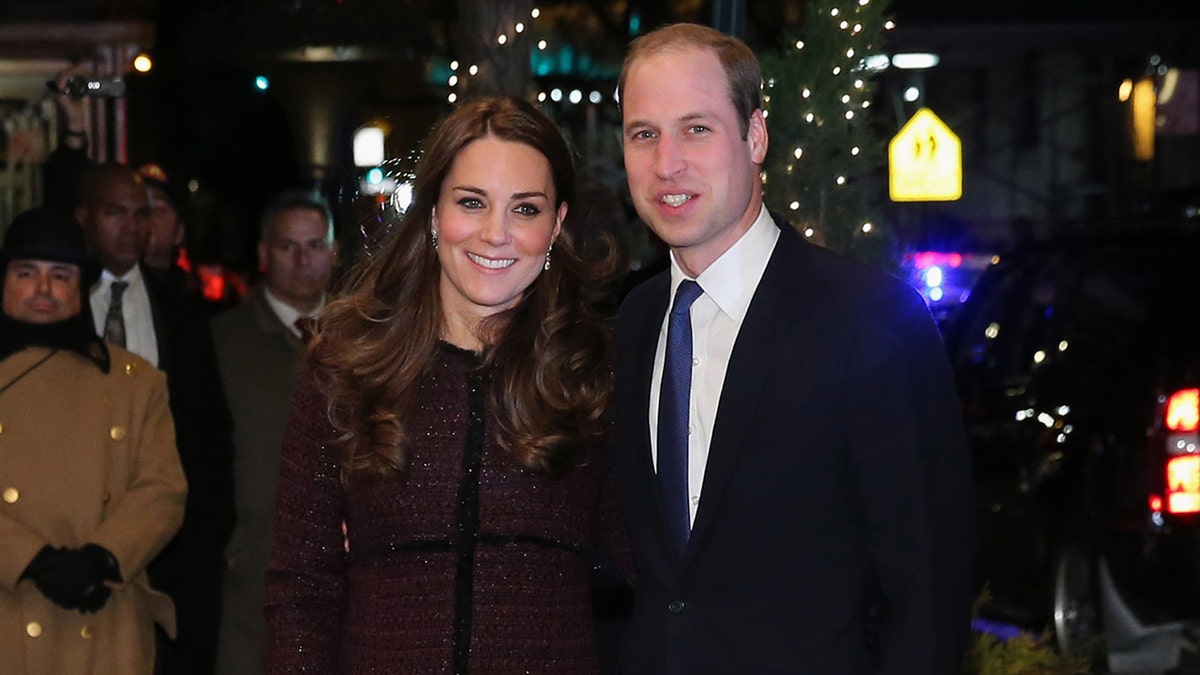 The trip was a quick one for William. King Charles III and Queen Camilla are heading to France from Sept. 20-22 for a state visit. William is one of the king's counsellors of state, one of the royals who can carry out constitutional duties for the king if he's either abroad or not well.
British royals expert Hilary Fordwich told Fox News Digital William's goal was to make his visit to America a success, and he accomplished just that.
"Prince William declared that he wanted the focus of Earthshot to be 'not doom and gloom' regarding the future of the planet, but rather 'optimistic' with substantive solutions being rewarded," she explained. "Recognized as a global statesman, he struck a positive note, particularly for Americans, when upon landing he declared, 'No one does optimism and ingenuity like American people.'
"His distancing himself from his wayward brother by not stooping into a mudslinging contest has certainly served him well," she shared. "Staying away from scandal and just being dedicated to duty as his grandmother [Queen Elizabeth II] did will serve him in the long run, too."
The Associated Press contributed to this report.