NBA legend Shaquille O'Neal took a break from breaking down basketball and helped the Los Angeles Port Police Department with their recruiting drive recently.
The Basketball Hall of Famer appeared in the recruitment video. As police officers surround a suspect at the port, the man taunts the officers, saying, "That's all you got?" The authorities then radio in calling for The Big Aristotle, The Big Shamrock and the Diesel – all nicknames for O'Neal when he was playing.
CLICK HERE FOR MORE SPORTS COVERAGE ON FOXNEWS.COM
O'Neal is seen clinging to a giant police vehicle and points the suspect in the direction of the back of a police vehicle. The suspect then runs and climbs in.
"The team is more important than anyone of us. If you have what it takes to join the Los Angeles Port Police, then come on down," he says. "It's time to dive in."
CAVALIERS PRESIDENT KOBY ALTMAN ARRESTED ON IMPAIRED DRIVING CHARGES, REFUSED BREATH TEST: POLICE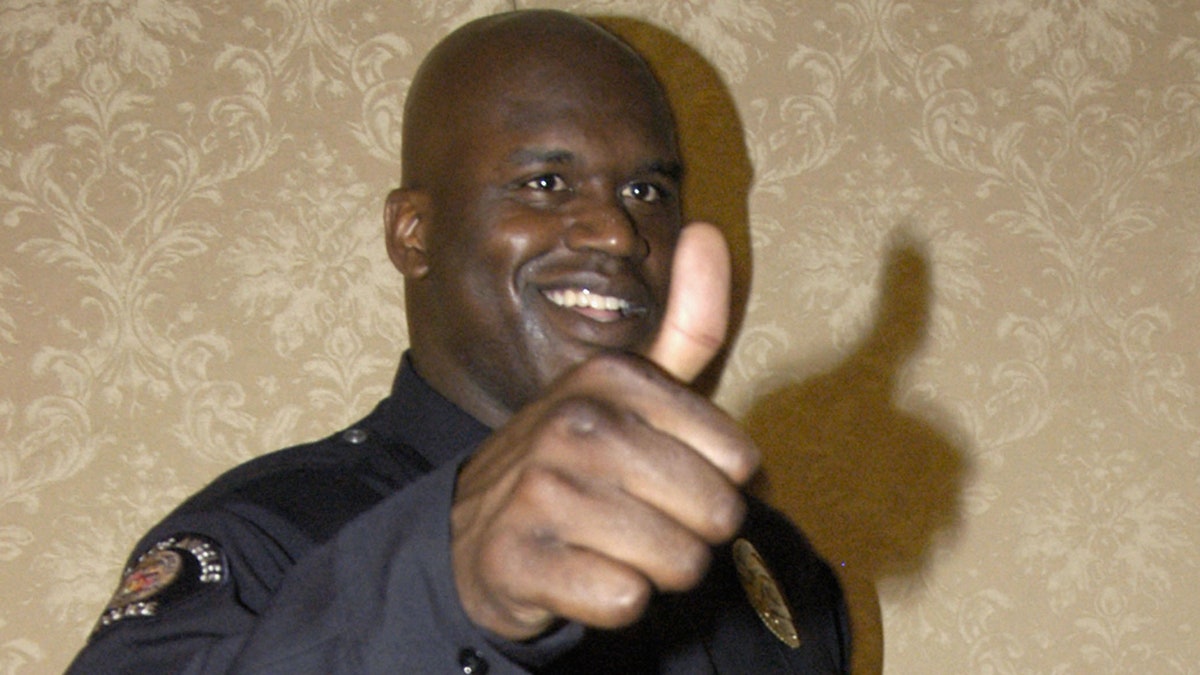 O'Neal helped the Los Angeles Lakers win three NBA championships at the height of his career and won one more with the Miami Heat before bouncing around the league and eventually retiring.
He began his time as a Los Angeles Port Police reserve officer in 2002.
"Big thanks to @SHAQ for his continued support for law enforcement and spending time with his old police department," Port Police said in a post on X. "It was great to see him back in our uniform!"
CLICK HERE TO GET THE FOX NEWS APP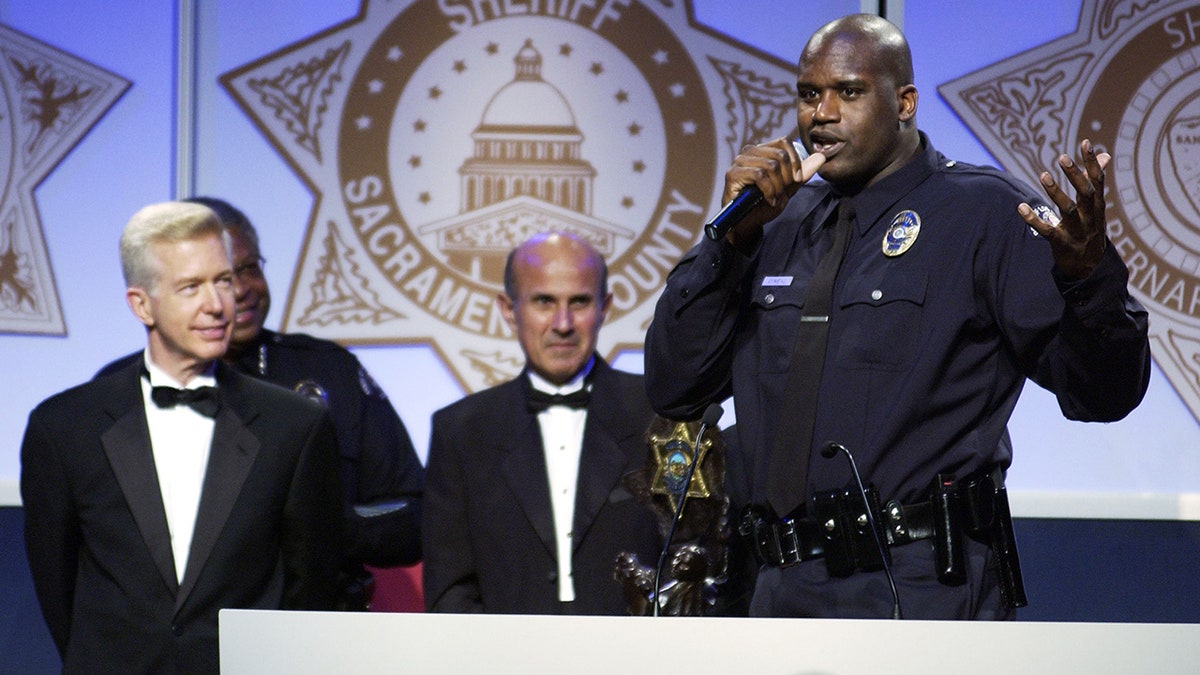 O'Neal was also sworn in as a sheriff's deputy in Jonesboro, Georgia, in 2016.