Kansas City Chiefs star tight end Travis Kelce was back on the field Sunday, and of course, Patrick Mahomes used him to score a touchdown in the team's win against the Jacksonville Jaguars.
And CBS announcer Ian Eagle used that score by Kelce, his first of the season after missing Week 1 due to a knee injury, to make a reference to the tight end's rumored relationship with Taylor Swift.
While it's not confirmed that Kelce and Swift are officially dating, it's been reported the two have been "quietly hanging out" for weeks now. So, Eagle took the opportunity to allude to the rumors as Kelce celebrated his touchdown. 
CLICK HERE FOR MORE SPORTS COVERAGE ON FOXNEWS.COM
"Kelce finds a blank space for the score," Eagle said.
APP USERS VIEW THE MOMENT HERE.
It was a great call by Eagle considering Kelce broke out of his normal route to find an actual blank space in the Jaguars' end zone for Mahomes to hit him with no defenders around.
CHIEFS HAVE CLUTCH FOURTH-QUARTER STOPS TO BEAT JAGUARS IN WEEK 2
"Blank Space" also happens to be a huge hit by Swift, so the two worlds collided perfectly.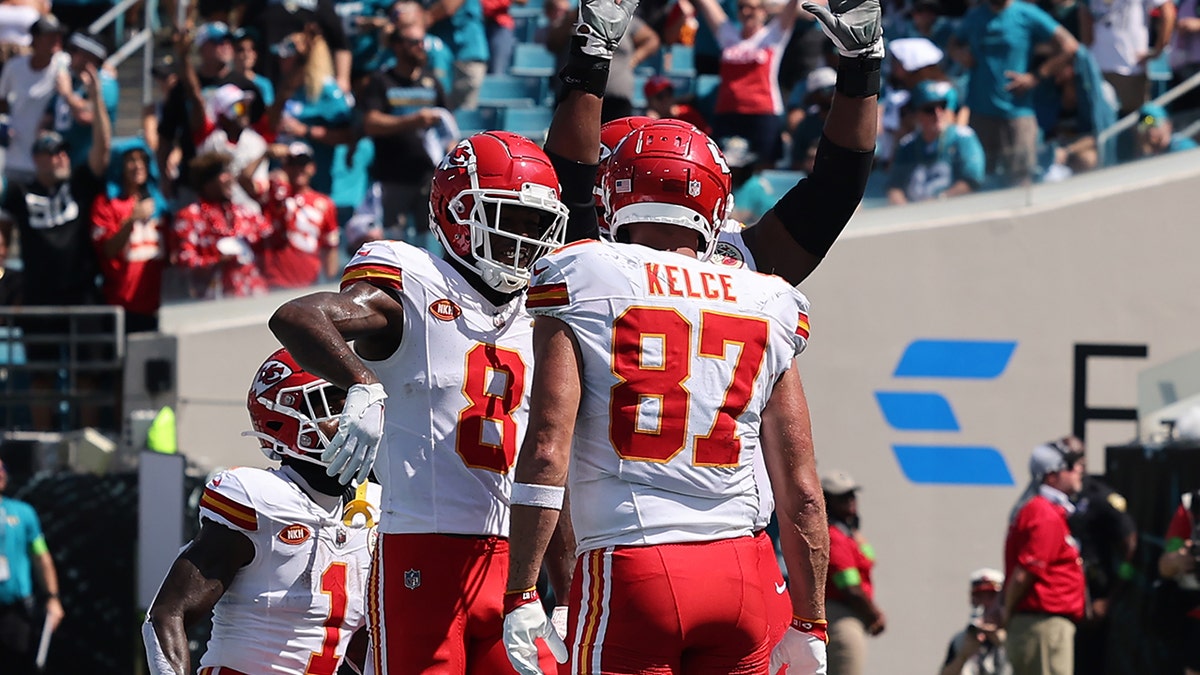 Mahomes was looking for Kelce a lot in this game, but they were only able to convert on four of nine targets.
However, the touchdown by Kelce gave the Chiefs a seven-point lead, which they never relinquished in a sloppy offensive game for both sides.
As Kelce continues to get more healthy, he and Mahomes are expected to continue their dominance in the NFL as one of the best duos in the game.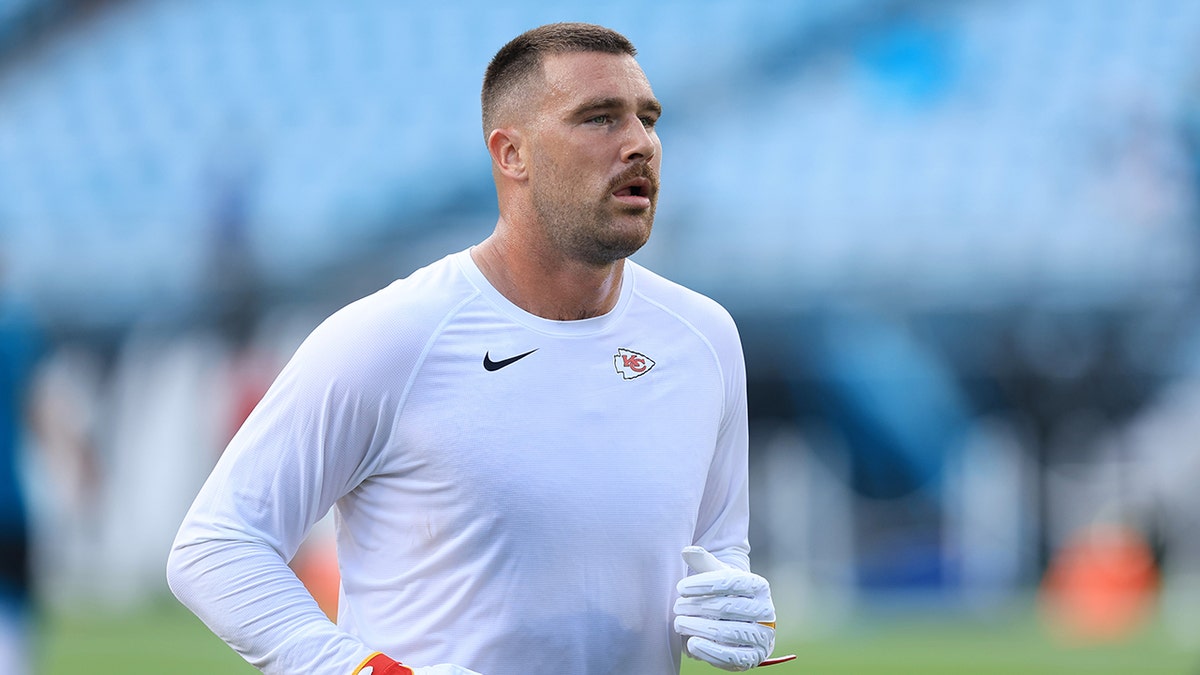 CLICK HERE TO GET THE FOX NEWS APP
And perhaps that could lead to more Swift-based announcer calls as long as the two continue to hang out.