A rescue pup was rescued again by a Massachusetts first responders after the dog, named Maggie, ran away from her loving family and got trapped in a raging river. 
The Wellesley Police Department said in a press release that they were notified of the missing pooch by Maggie's parents Sept. 8. According to police, the 7-year-old whippet rat terrier mix had escaped from her home in Wellesley.
An hour into the search efforts, police were notified that the Wellesley Fire Department was attempting to rescue Maggie from the Charles River, an 80-mile river in eastern Massachusetts. 
The dog was seen from Police Department drone footage, trapped in the rocks of the raging river. The department said that the frightened dog had gone over at least one waterfall.
WASHINGTON DEPUTY CRAWLS INTO PIPE TO RESCUE INJURED DOG
During the first attempt to rescue her, Maggie slipped back into the rapid river and was swept downstream to another set of rocks. Police said the persistent dog attempted to jump from the river again, but fell back into the water and became trapped in a spillway next to the river.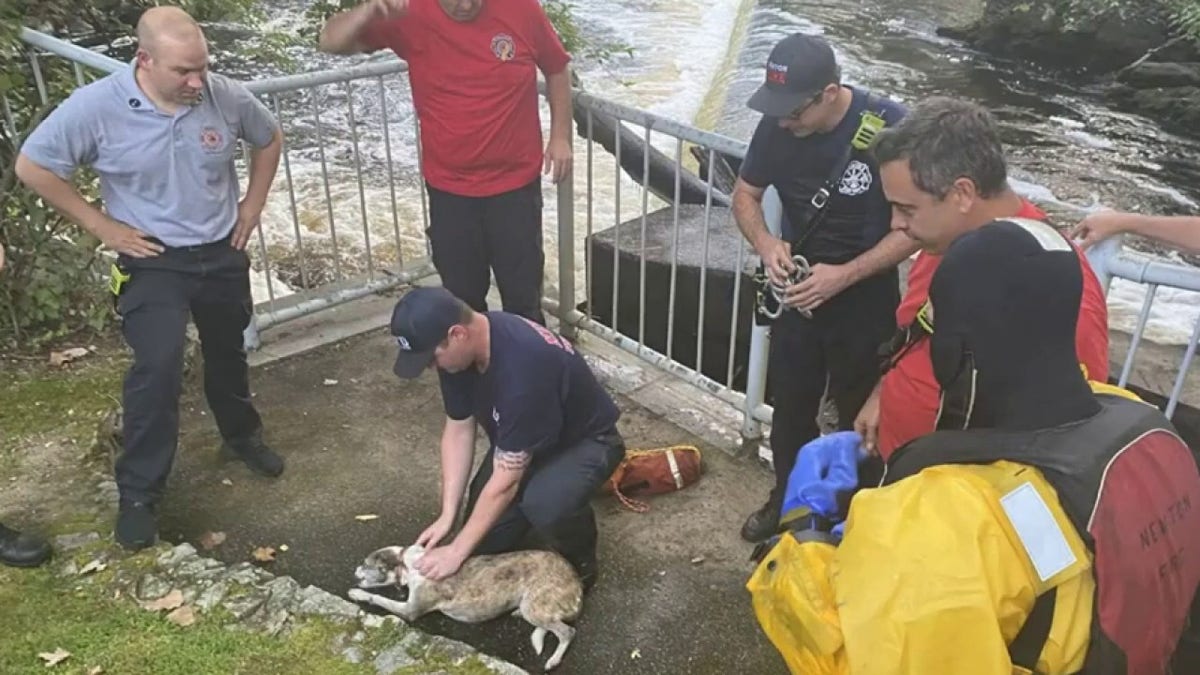 Newton firefighters finally managed to pluck the dog from the river before she ventured further downriver and into the dangerous rapids. 
ARIZONA TROOPER RESCUES BURRO WHOSE MOTHER WAS KILLED BY CAR
Maggie's family told police that she is not a fan of water but enjoys staying active and going on long runs with her owners.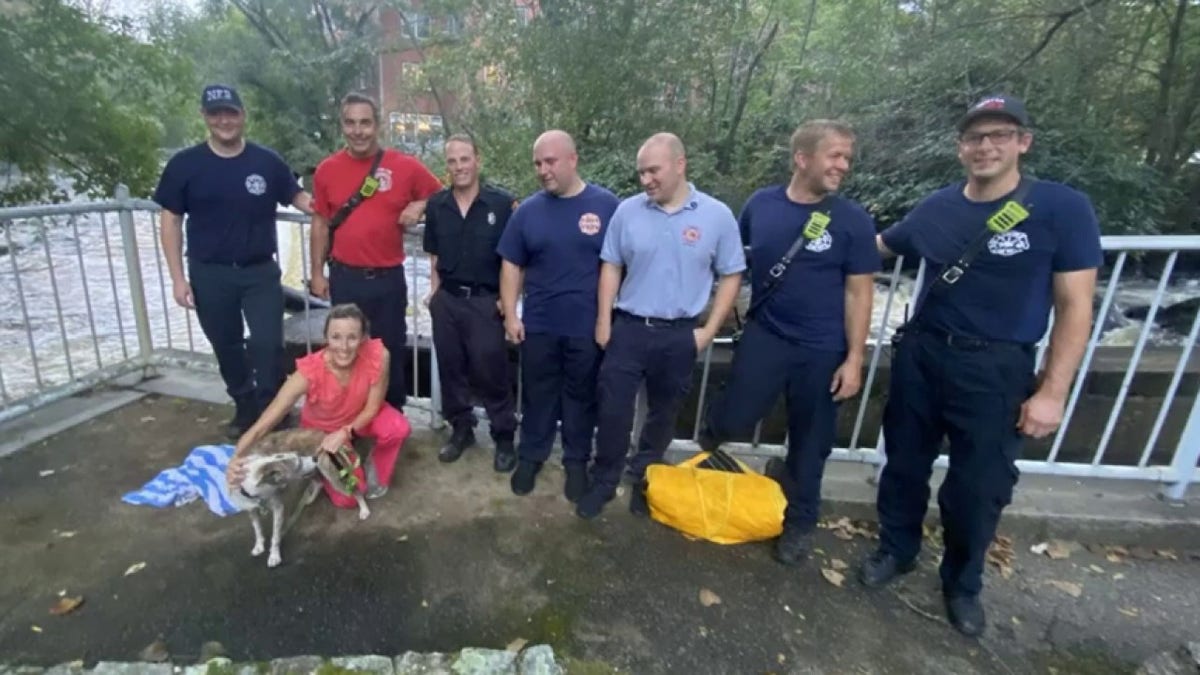 CLICK HERE TO GET THE FOX NEWS APP
Maggie and her owner were happily reunited after the hourslong ordeal.