Mayim Bialik had one habit as a game show host that put her chances for success in jeopardy.
While Bialik does seem to be giving up her hosting duties on "Jeopardy!" until the writers strike is over, she was featured on this week's episode of the "Inside Jeopardy!" podcast, as producer Sarah Whitcomb Foss reviewed quotes about the show from the actress and fellow host Ken Jennings. Foss also revealed the advice she gave Bialik to help her become a better host.
As heard on the podcast, the "Big Bang Theory" star spoke to the audience during a Q&A session that took place during a taping of the show. When asked what surprised her most about hosting, she said, "I did not expect to enjoy as much watching while I'm up there as much as I do, and it's hard not to get honestly sort of starstruck by the contestants up here."
'JEOPARDY!' HOST MAYIM BIALIK SHARES PHOTOS FROM HOSPITAL: 'IT'S NOT TERRIBLY FUN GETTING OLDER'
"And I have to remember that I can't be exceptionally surprised when they get things right, which I used to be," she continued. "I used to be, 'Wow, yes, you got it!' So I try to be more chill about it, but it really is very impressive to watch the show from up there."
After reviewing the clip, Foss confirmed that Bialik's behavior had been a bit of an issue, explaining, "I can say this is really true for Mayim. She is constantly impressed and often even surprised at how many things our 'Jeopardy!' contestants can recall so quickly."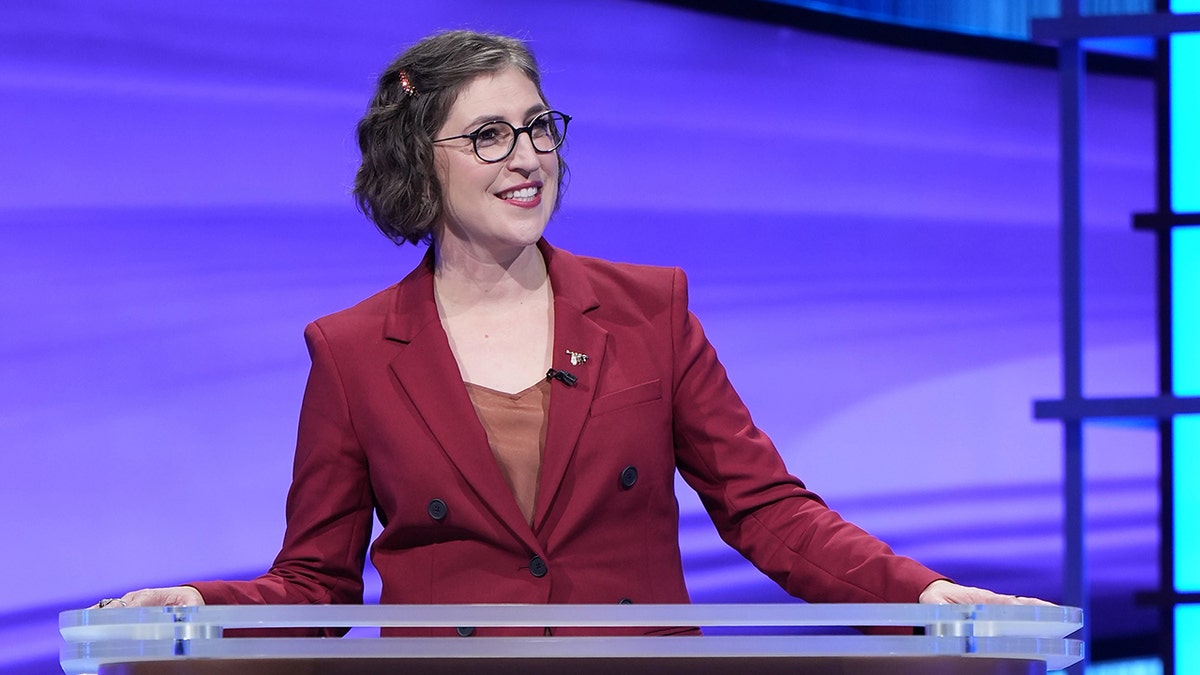 "So it was something we talked about in the beginning. That, as impressive as it is, just say 'Yes, correct, you got it.' Because they are amazing, and you are going to be continually impressed by their knowledge."
LIKE WHAT YOU'RE READING? CLICK HERE FOR MORE ENTERTAINMENT NEWS
This critique from the show's producer joins a long list of critiques that fans have been offering Bialik since she became a co-host of the beloved game show.
One of the issues fans have taken with her hosting style is that she takes too long to move on after a contestant answers a question – this habit of being impressed by players' knowledge could fall into that category. Another thing she has been slammed for is inconsistency in her rulings, as many viewers have complained that she has been too harsh.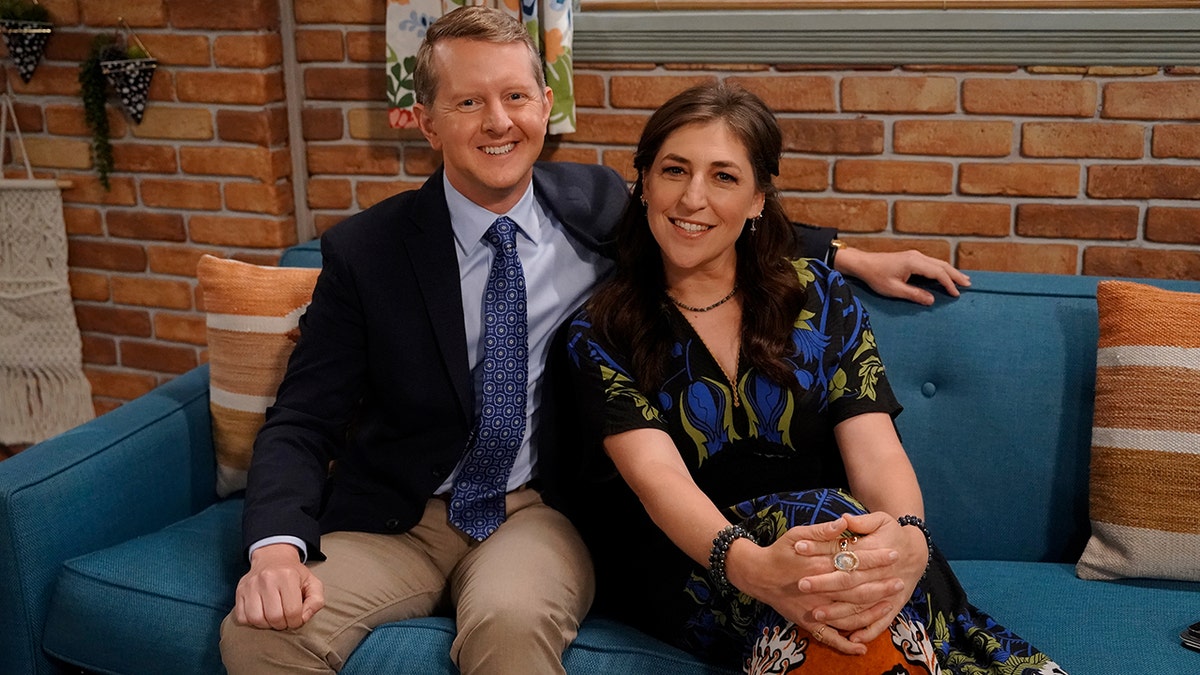 Most recently, fans took the opportunity to celebrate Jennings' larger role this season as Bialik has taken a step back in support of the strike.
CLICK HERE TO SIGN UP FOR THE ENTERTAINMENT NEWSLETTER
When it was announced last month that the prolific "Jeopardy!" champion would be hosting "Celebrity Jeopardy!," which has previously been Bialik's role, one person quipped, "Now that Mayim isn't hosting I can watch this."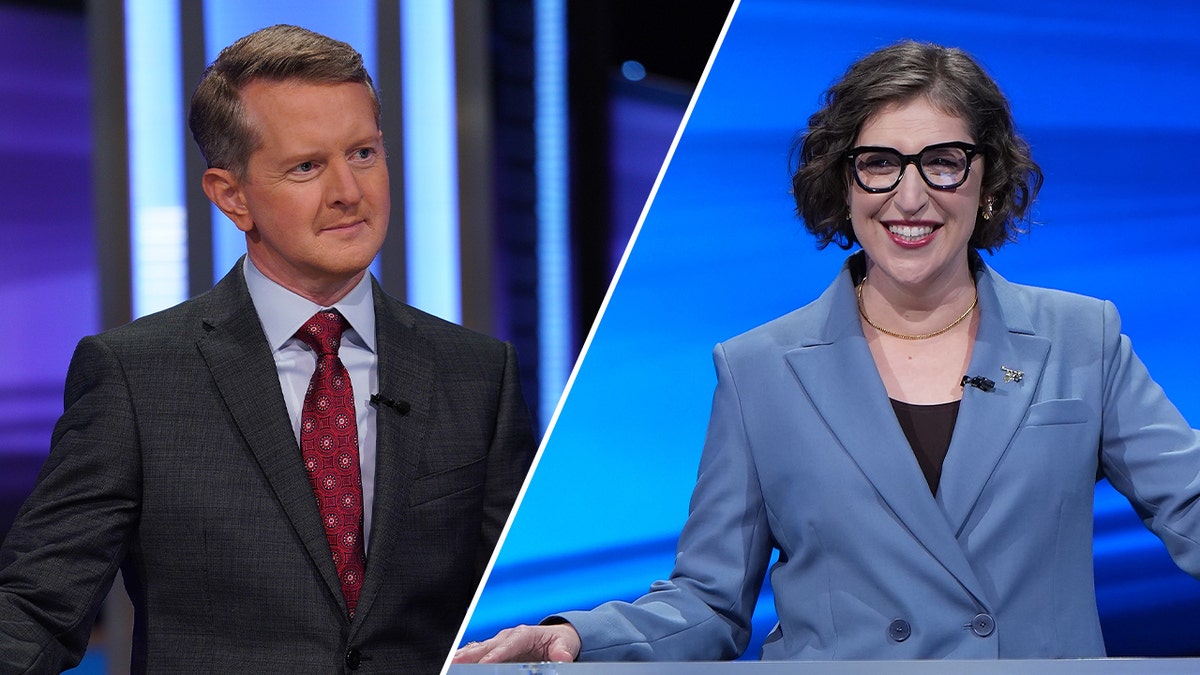 "I might actually watch it now that [Bialik] isn't hosting," another added.
Criticism has been so harsh that earlier this year, executive producer Michael Davies stated in an interview with Vulture, "This show is so hard to host. Alex made it his own… I do read everything, and look, the strongest thing we've got is the passion of our fans. I wish many of our fans were more patient in understanding that we're dealing with two hosts."
CLICK HERE TO GET THE FOX NEWS APP
"Mayim is a very experienced actress. Ken is a very experienced 'Jeopardy!' player. They're both at the beginning of their hosting careers… I'll do everything I can to make this successful," he added.