Georgia authorities have arrested five adults and one teenager after a body was found in the trunk of a car outside a Korean spa in Gwinnett County.
Gwinnett County Police said a 911 caller reported a possible body inside a vehicle near the Jeju Sauna on Gwinnett Place Drive in unincorporated Duluth at around 10:50 p.m. Sept. 12. When police arrived at the location, they did find a body of a female in the trunk of a silver Jaguar sedan.
On Thursday, the department identified the suspects as Lawrenceville residents Joonhyun Lee, 22; Joonho Lee, 26; Hyunji Lee, 25; Gawon Lee, 26; Junyeoug Lee, 15; and Suwanee resident Eric Hyun, 26. 
All six are charged with felony murder, imprisonment, tampering with evidence and concealing a death.
ATLANTA POLICE ISSUE ARREST WARRANTS IN SHOOTING DEATH OF BUCKHEAD VALET WHO TRIED TO STOP CAR BREAK-IN
During a news conference Thursday, Gwinnett police said the female victim was from South Korea and came to the Atlanta area this summer to join "Soldiers of Christ," a religious organization the suspects claim to belong to. 
Her identity has not been released as police have not yet contacted her family in South Korea.
Though her exact cause of death has not been determined, police said the Medical Examiner's Office believes malnourishment could have been a factor. Detectives believe the victim, whose body weighed approximately 70 pounds when it was found, was beaten repeatedly and starved while being held captive.
GEORGIA MACHETE-WIELDING MAN ACCUSED OF ATTEMPTED BURGLARY RUNS FROM POLICE, HIDES IN HOMELESS CAMP: OFFICIALS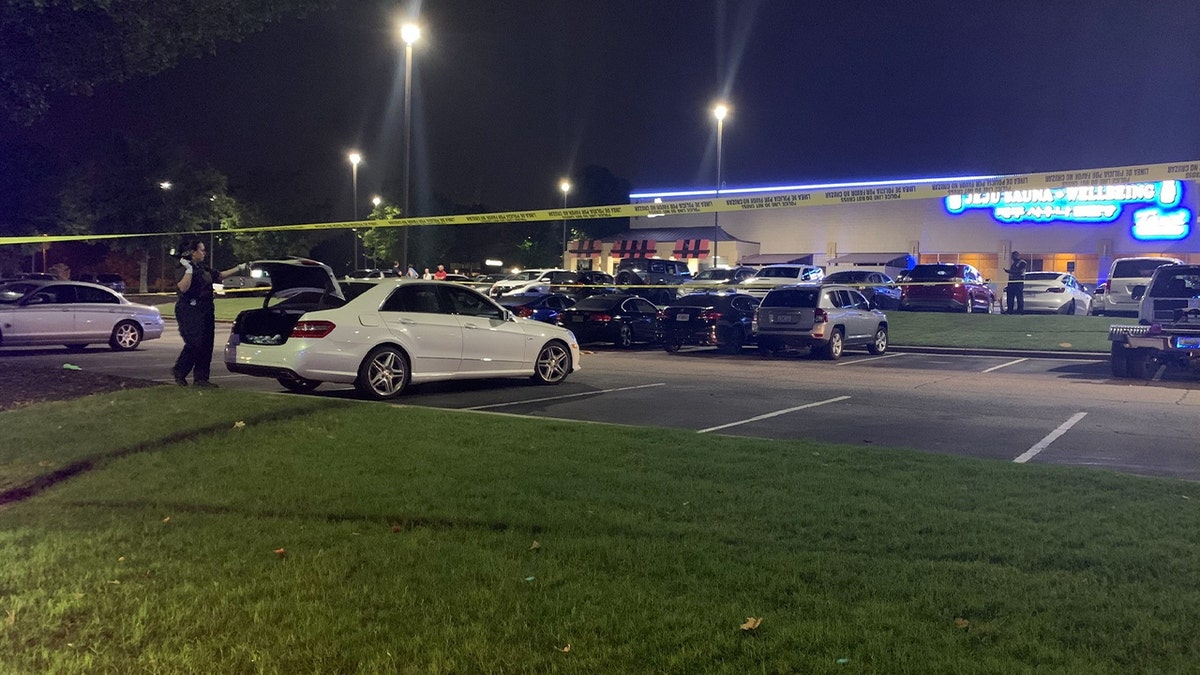 Gwinnett police believe Hyun was the driver of the Jaguar and reported that he called a family member to pick him up from the location shortly after parking the vehicle. Hyun was picked up and taken to the hospital for unrelated injuries, police said. 
While at the hospital, police said Hyun asked the family member to go get a personal item from the car for him. When that family member got to the car, 911 was called to report what appeared to be a body in the trunk.
A search warrant was executed at a residence associated with Hyun on Stable Gate in unincorporated Lawrenceville. At the home, detectives and crime scene investigators collected evidence that led them to believe the crime took place in the basement, police said.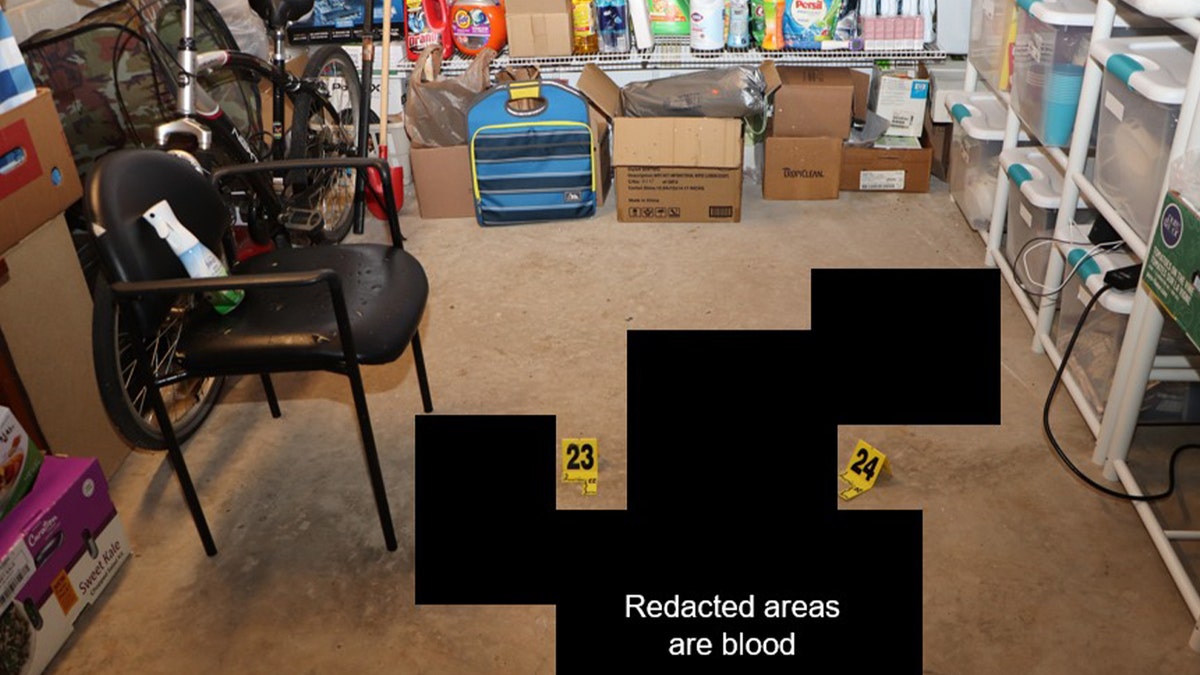 An owner of the Jeju Sauna told FOX 5 Atlanta that surveillance video shows a man pulling up to the spa's parking area in a silver Jaguar alongside a Mercedes. The man allegedly can be seen looking in the Jaguar's trunk before getting inside the Mercedes and leaving.
The owner said the video also shows the Mercedes return to the car later in the night, followed by police not long after.
FOX 5 shared a statement from the popular sauna that reads as follows:
"We would like to address a recent incident that occurred in our parking lot. We want to assure our valued customers that this incident had absolutely nothing to do with our business operations and was solely confined to the parking lot area.
"The safety and well-being of our customers have always been our utmost priority. We are fully cooperating with local law enforcement authorities who are currently investigating the matter. We are confident that they will bring those responsible to justice swiftly.
"We understand that incidents like these can cause concern among our loyal customers, and we want to emphasize that this was an isolated incident that does not reflect the overall safety and security of our premises. We are thankful for our security officers who patrol in and around our parking lot to provide a safe environment for all.
"We encourage our customers to continue enjoying the wide range of services and amenities we offer, including our rejuvenating saunas, therapeutic baths, and cultural experiences. We remain committed to maintaining the high standards of cleanliness, hospitality, and relaxation that our customers have come to expect from us.
"We would like to thank our valued customers for their continued support and trust in Jeju Sauna."
CLICK HERE FOR THE FOX NEWS APP
Gwinnett police confirmed it does not appear that the sauna has any connection to the crime.
Any additional information on the case can be relayed to Gwinnett County police detectives at 770-513-5300. Anonymous tips can be submitted to Crime Stoppers at 404-577-TIPS (8477), where a cash reward may be offered for information leading to an arrest and indictment.