A surf session at a Florida beach went horrifyingly wrong after a boarder from South Carolina was bitten in the face by a shark, officials said. 
Volusia Beach Safety officials confirmed to FOX 35 Orlando that a 38-year-old Mark Sumsersett was bitten in the face at the popular New Smyrna beach, which is east of Orlando at approximately 7:50 a.m. Tuesday.
The 38-year-old visitor from South Carolina, who is an avid surfer, told FOX 35 Orlando that the bite felt like a "bear trap closing in" on him.
"I got bit when I was a little kid by a dog, and it kind of felt like that, but like a bear trap closing in on me," Sumsersett told FOX 35 Orlando.
Sumsersett shared the graphic details of his attack, saying that he was in the water and about to jump back on his board when he felt something bit his face. 
MISSING SCOTTISH TOURIST'S HAND FOUND IN TIGER SHARK DAYS AFTER DISAPPEARING OFF FRENCH ISLAND: REPORTS
The visitor was attacked on the right side of his face directly above his cheek, officials said. He told FOX 35 and officials that he didn't get a chance to spot the predator.
"It was definitely a fight or flight situation," he said.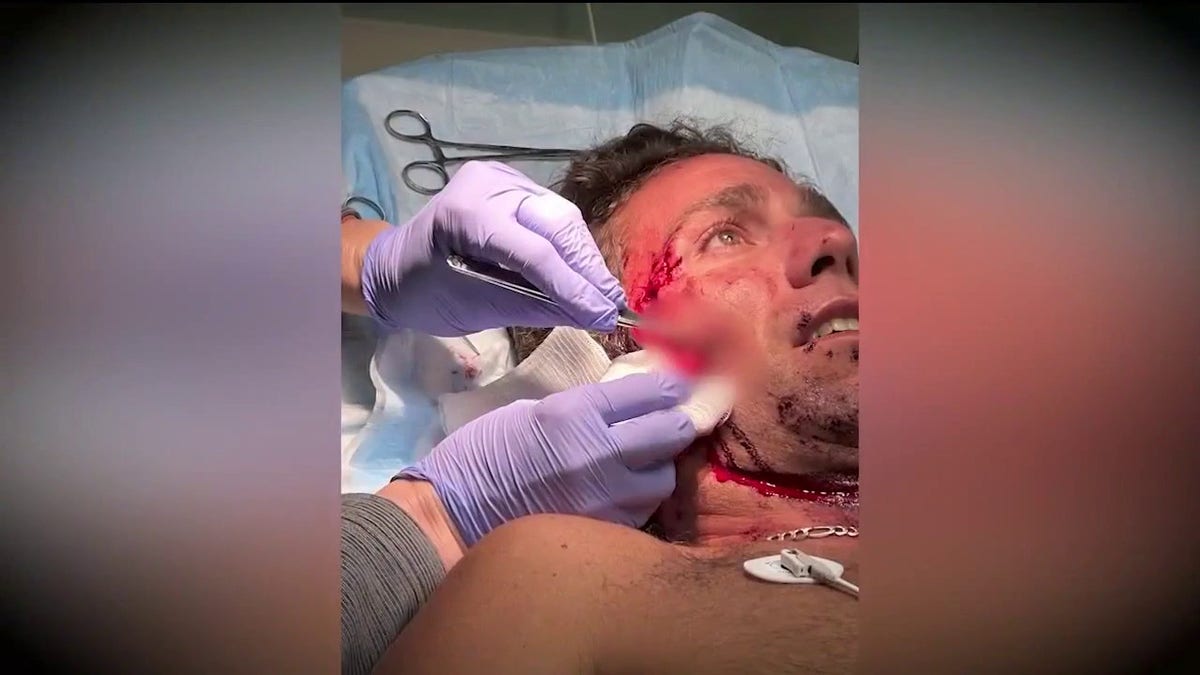 A woman on shore helped him call 911 and get to the hospital.
"I was like, 'What do you do?'" he said. "You don't know what to do when a shark bites you. This doesn't happen this often.
At the hospital, doctors gave the shark attack survivor over two dozens stitches along his cheek and chin.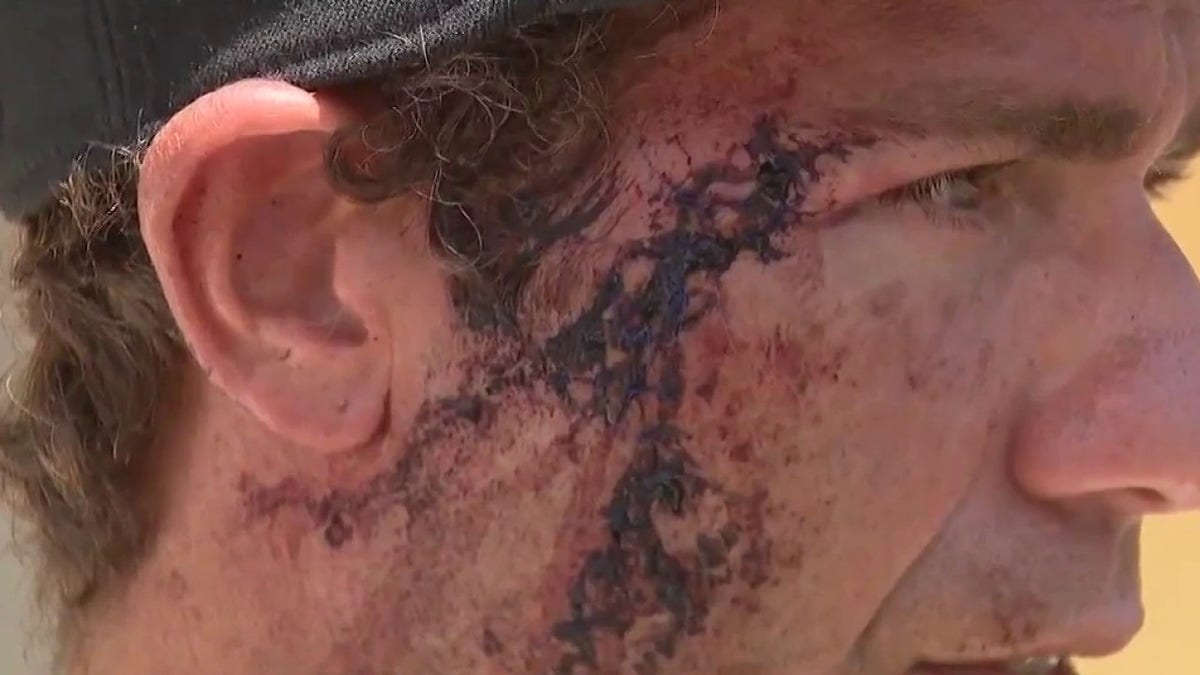 He told FOX 35 that he's "grateful" to be alive and that God has a reason for his life.
"God has a reason for me to be here. And that's to help other people on this earth," he said. "I'm just so grateful." 
DIVERS RESCUE JUVENILE SHARK TRAPPED IN WORK GLOVE OFF RHODE ISLAND COAST
This incident is the latest shark bite on New Smyrna Beach with two people being bitten over Labor Day weekend.
A 37-year-old woman from Apopka was bitten on her right foot while in shallow waters on Ponce Inlet, Volusia County Beach Safety confirmed to FOX 35. She was playing in waist-deep water at the time of the attack, but reported that she did not see the shark that bit her.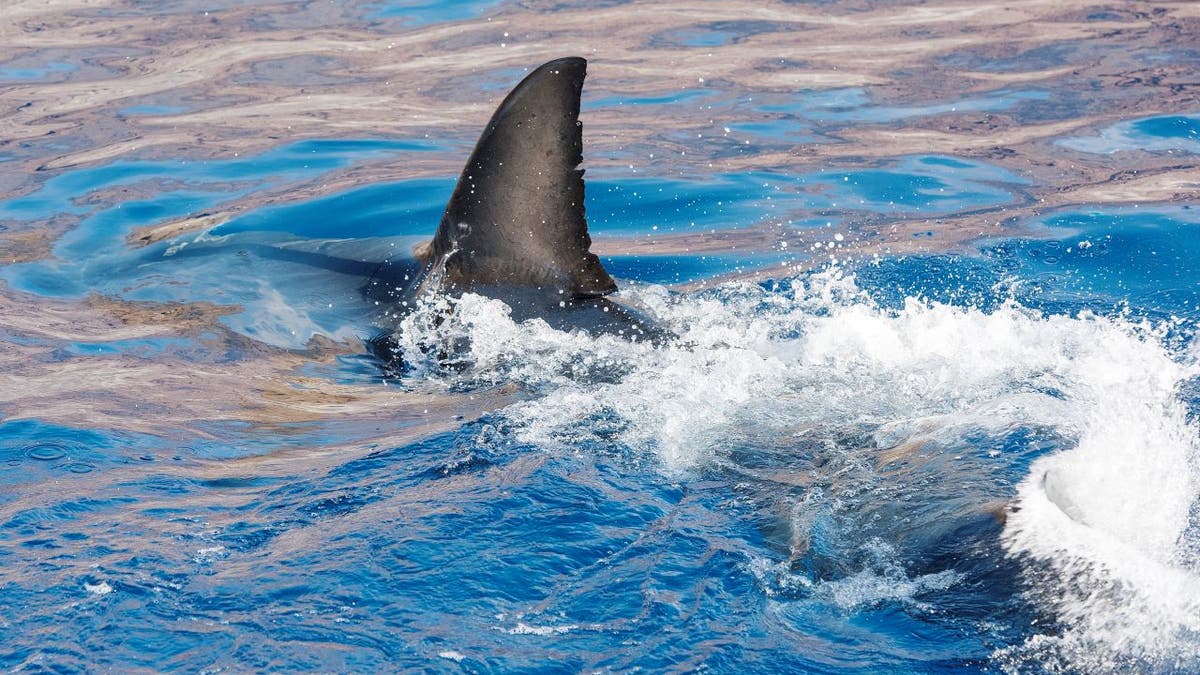 The second holiday victim was identified as a man in his 30s, who was bit by a shark near the Ponce Inlet Jetty. 
He was reportedly bitten on his left hand, but refused medical attention at the scene and took himself to the hospital. 
CLICK HERE TO GET THE FOX NEWS APP 
Fox News Digital's Pilar Arias contributed to this report.