Denver Broncos safety Justin Simmons was flagged for a late hit on Las Vegas Raiders quarterback Jimmy Garoppolo in the first half of an AFC West matchup Sunday.
But Simmons contended Wednesday the hit was legal, and he was flagged on the play because of Garoppolo's "great acting." 
Garoppolo needed to be cleared to return to the game and later threw a touchdown pass to Jakobi Meyers. Las Vegas won the game, 17-16.
CLICK HERE FOR MORE SPORTS COVERAGE ON FOXNEWS.COM
NFL fans debated online whether Simmons actually hit Garoppolo as Frank Clark dragged him down. The defensive back said he saw a video.
"I guess great acting on Jimmy's end," Simmons said. "But if I get a fine … I think anyone who watches that clip can tell there was no force with the helmet. I hit his shoulder pad with my elbow, and I think the rest of what I was aiming for, I ended up hitting either his back or Frank.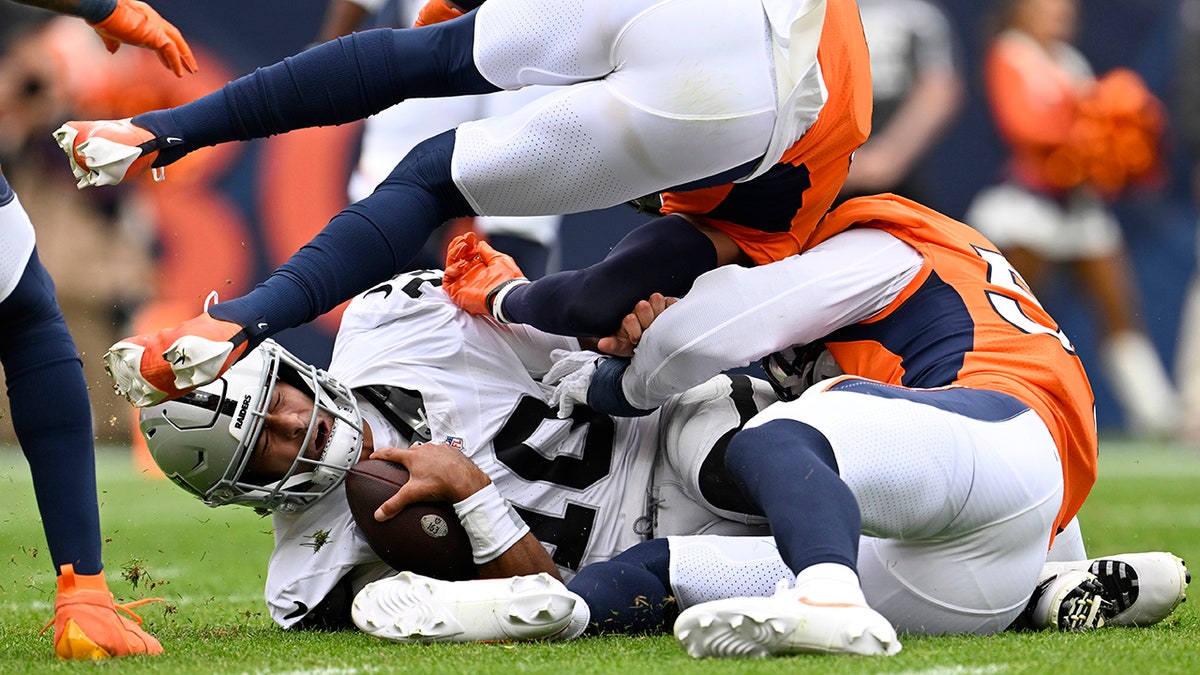 CHIEFS' CHRIS JONES 'SUPER PLEASED' WITH CONTRACT BUT 'WOULD CHANGE' HOLDOUT APPROACH IF GIVEN ANOTHER CHANCE
"Those types of plays are so bang-bang, critical third down. I'm not really sure how close the yardage was in real time. I don't make the rules, but I don't think it was fine worthy. If it was, I'm sure we'll do a good job with the appeal to that." 
The Broncos play the Washington Commanders this week.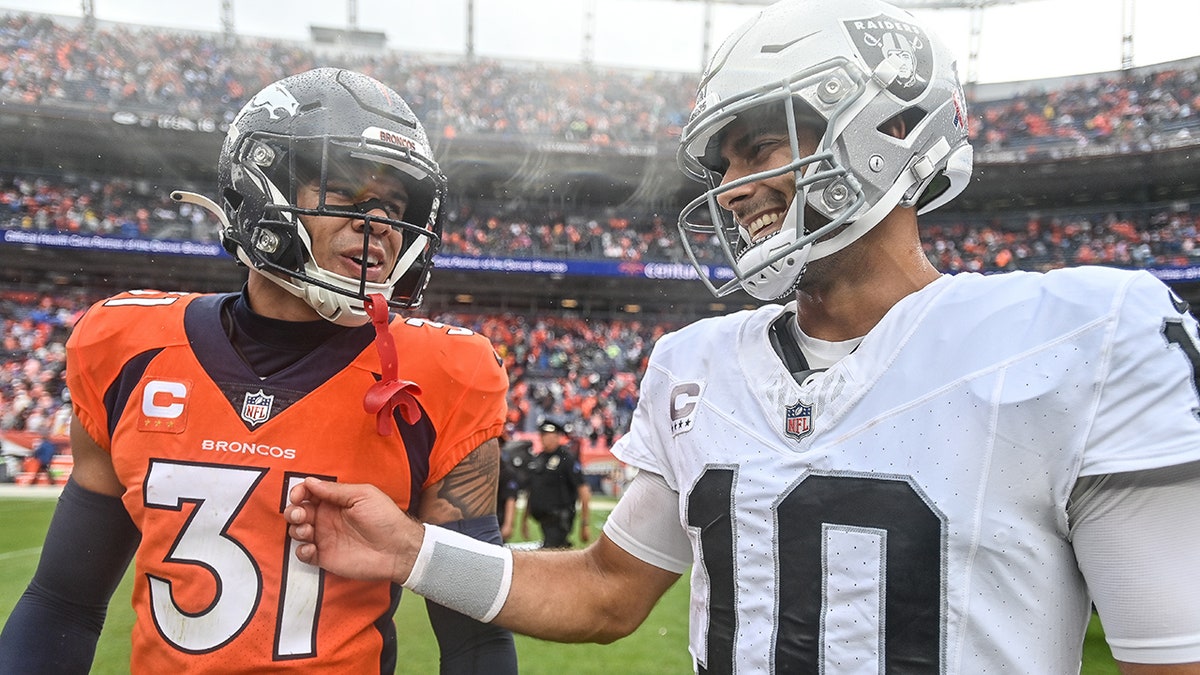 CLICK HERE TO GET THE FOX NEWS APP
The Commanders eked out a win over the Arizona Cardinals in their season opener.
The Associated Press contributed to this report.