Oversight Committee Chairman James Comer, R-Ky., previewed the next steps for the House impeachment inquiry into President Biden Wednesday, announcing plans to hold a hearing this month. 
Comer spoke at the weekly House GOP leadership news conference Wednesday, telling reporters House investigators will seek additional emails dating back to the Obama era, when Biden served as vice president, and witness testimony from people who allege the Biden family made millions of dollars in corrupt business deals with foreign nationals. 
"We plan on having a hearing in September that will kind of evaluate some of the things that we believe have happened from the Biden family that are in violation with our law," Comer said at the weekly House GOP leadership news conference. 
Comer's spokesman said specifics on the time and location of the hearing would be forthcoming. 
TUBERVILLE SAYS HOUSE GOP MUST 'NOT WASTE TIME' WITH BIDEN IMPEACHMENT
House Speaker Kevin McCarthy, R-Calif., on Tuesday directed Comer to lead the inquiry in coordination with House Oversight Committee Chairman Jim Jordan, R-Ohio, and Ways & Means Committee Chairman Jason Smith, R-Mo. 
HOUSE SPEAKER KEVIN MCCARTHY ANNOUNCES FORMAL IMPEACHMENT INQUIRY AGAINST PRESIDENT BIDEN
The effort to impeach Biden follows months of GOP-led investigations into the Biden family's foreign business dealings. Republicans have accused the president's son, Hunter Biden, of selling access to his father's influence in exchange for payments, some of which were allegedly reserved for Joe Biden.
The White House has denied any wrongdoing and called the GOP accusations baseless and politically motivated.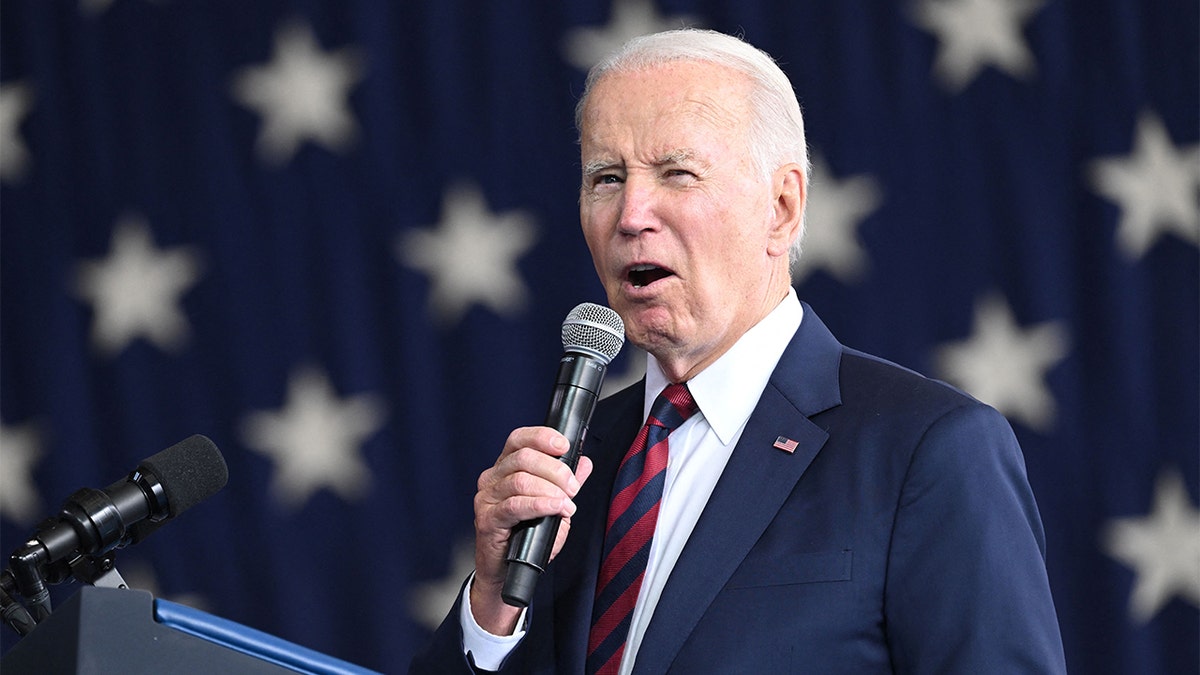 Comer defended the GOP impeachment drive Wednesday and claimed Republicans have shown that Biden lied repeatedly about his involvement with his son Hunter's business arrangements.
"I just want to kind of go back to where we were in January when we started this investigation," Comer said. "The narrative was that the laptop, [Hunter Biden's] laptop was Russian disinformation. Hunter Biden was a legitimate business guy, just like Jared Kushner. 
MCCARTHY 'DANGLING' BIDEN IMPEACHMENT INQUIRY TO DELAY RECKONING OVER SPENDING, SOME CONSERVATIVES SAY
"No Biden ever took from China because that's what Joe Biden said. No money ever changed hands while Joe Biden was vice president, and I actually believe that. Joe knew nothing about his son's dealings. And Joe never met with or spoke with any of the foreign nationals who had wired the family money. All of those things have been proven wrong because of the Republican majority and our investigation." 
As House Republicans move forward with impeachment, several of their Senate counterparts have voiced skepticism about the effort. 
CLICK HERE TO GET THE FOX NEWS APP
Sen. Tommy Tuberville, R-Ala., said House Republicans must "not waste time" and deliver an "ironclad" case to impeach President Biden for the effort to succeed in the Senate. 
Sen. Shelley Moore Capito, R-W.Va., said last week she does not believe there is enough evidence to impeach Biden. Senators Mitt Romney, R-Utah, and Thom Tillis, R-N.C., similarly questioned whether their House counterparts have alleged high crimes or misdemeanors against Biden specifically, Axios reported.