A former pageant queen is alleging she was raped and forced to film pornography in a new lawsuit against Pornhub and its parent company, MindGeek, which changed its name to Aylo in August.
Kristy Althaus, runner-up in the 2021 Miss Teen Colorado pageant before her crown was revoked due to a leaked pornography video, is suing the porn giants for allowing videos from GirlsDoPorn.com, a dismantled pornography website founded by former FBI Most Wanted fugitive Michael James Pratt, to circulate online.
"Threatened, coerced, and physically and sexually assaulted, Plaintiff was forced to succumb to the demands of the GirlsDoPorn sex trafficking venture, entirely sustained by MindGeek's vast online network," the federal lawsuit filed on Sept. 8 states.
The lawsuit alleges that in 2013, after winning the runner-up title, Althaus pursued a paid modeling gig advertisement on Craigslist, and GirlsDoPorn flew her out to San Diego for "one photoshoot (sic)." She was 18 at the time.
PORN SITE OWNER COERCED 100 WOMEN TO FILM VIDEOS HE SAID HE WOULDN'T POST ONLINE: DOJ
"Rather than the mere headshots and clothing photoshoot (sic) that she had agreed to fly to San Diego to do, Pratt began demanding that Plaintiff film nude and sexually explicit videos. When Plaintiff refused, Pratt, now 41, and his conspirators immediately pressured her and plied her with booze and pills to soften her reluctance," the lawsuit states.
The complaint further alleges that Pratt took Althaus' cellphone during the filming and only gave it back to her afterward.
Pratt's GirlsDoPorn co-conspirator, Michael Isaac Wolfe, admitted to coercing about 100 "models" between the ages of 18 and 23 into making pornographic videos for their San Diego-based website, which he said would not be shared in the United States. The government shut down GirlsDoPorn in October 2019.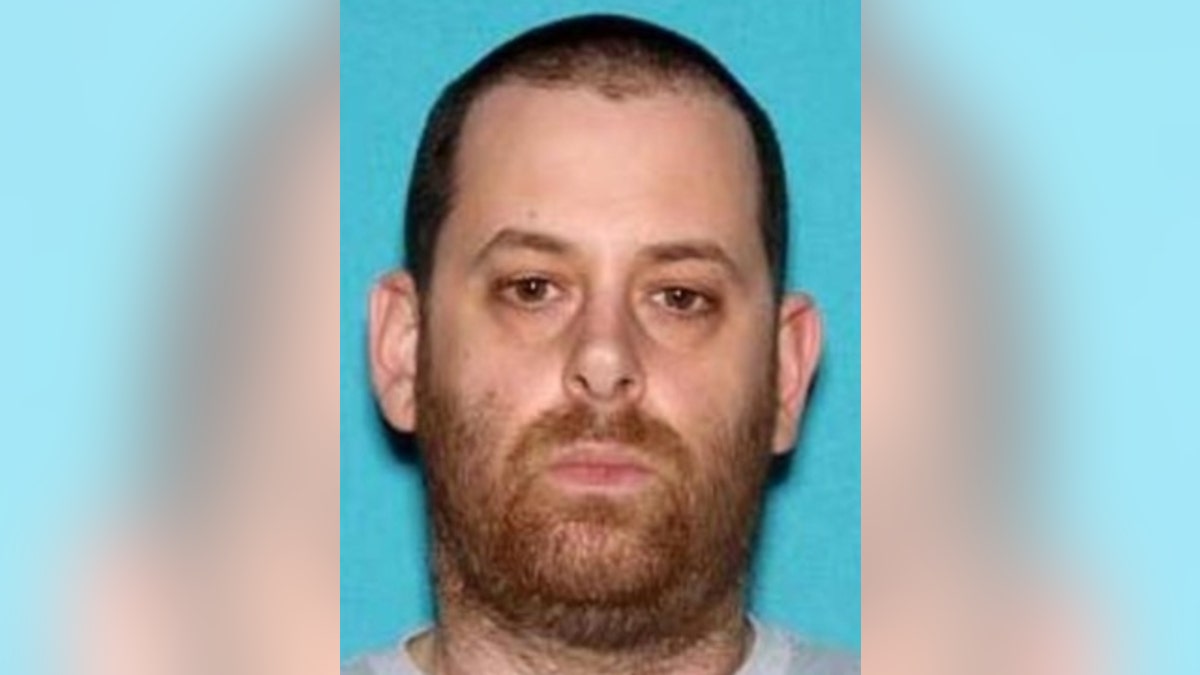 Wolfe admitted to posting those videos on the U.S. website GirlsDoPorn for public viewing. He also said he trained cameraman and co-defendant Theodore Gyi on how to shoot the videos – training that included a lesson on how to tell the women in the videos that they would not be posted on the internet.
PORNHUB BLOCKS ACCESS TO USERS IN UTAH OVER AGE VERIFICATION LAW
Additionally, Wolfe admitted that Pratt also operated a website called Pornwikileaks.com with identifying information and social media accounts for some women being filmed. The website was dedicated to revealing the true identities of the women appearing in those sex videos, "causing the victims to be subjected to severe harassment," the DOJ said in a press release last year.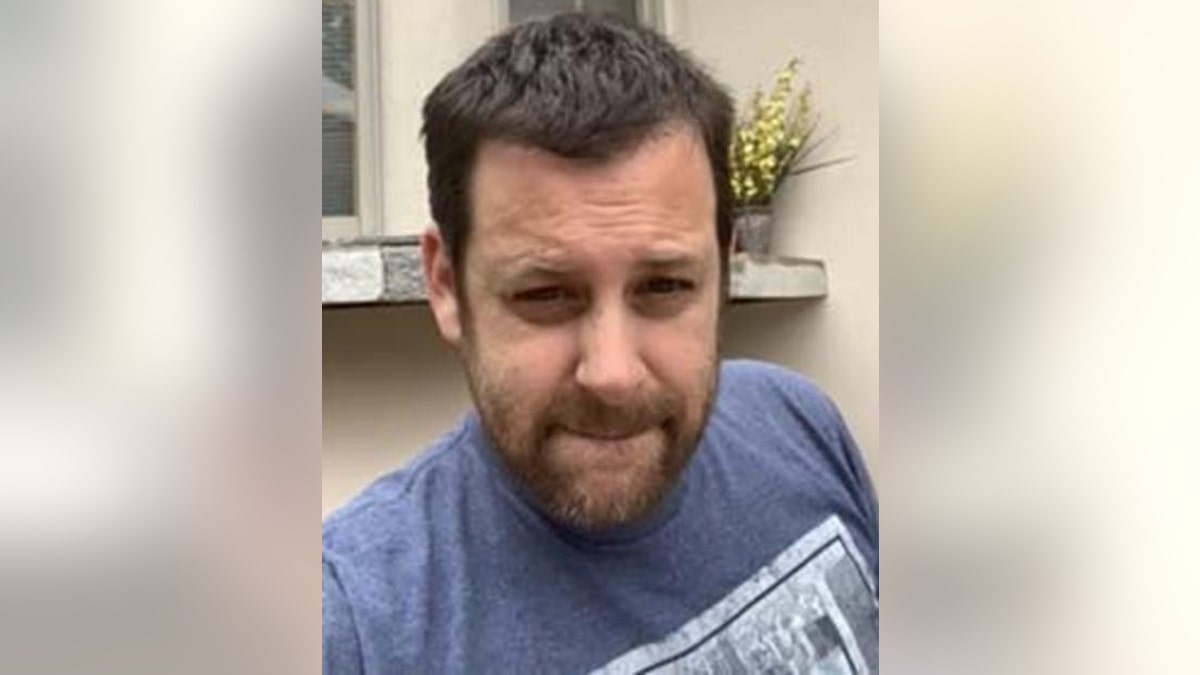 Pratt, Wolfe and two other men were present while allegedly forcing Althaus to record the pornographic film in a hotel room in San Diego. Althaus was "in fear for her life" at the time, the complaint says.
NETFLIX PORNHUB DOC BURIES TROUBLING ALLEGATIONS OF ABUSE AND RAPE IN LAWSUIT, ATTORNEY SAYS
"Unfortunately, GirlsDoPorn had posted the first video of Plaintiff on MindGeek's network, and the video became wildly successful. MindGeek and GirlsDoPorn generated millions of dollars from Plaintiff's video," the complaint states. They also allegedly promoted the video by referring to Althaus as "Miss Teen Colorado" in the video.
Althaus reportedly lost her Miss Teen Colorado runner-up crown after the video surfaced.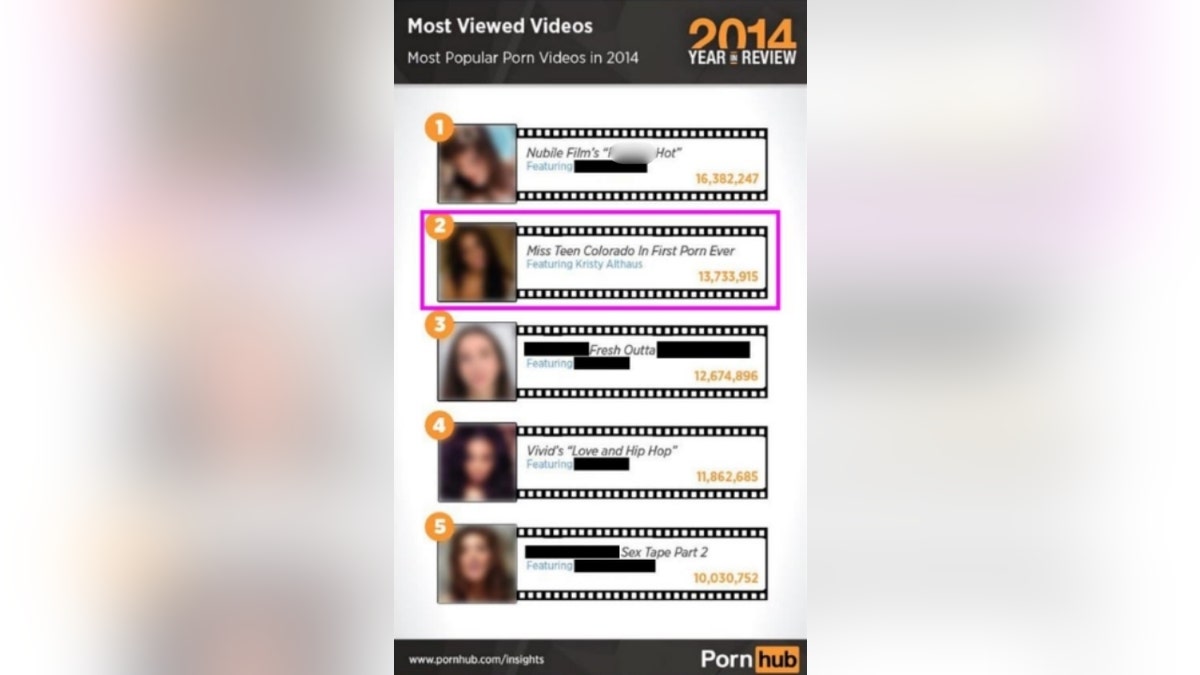 Aylo, formerly MindGeek, told Fox News Digital in a statement that its "number one priority" is the "safety" of its community.
"[W]e are proud to have instituted Trust and Safety policies that surpass those of any other major user-generated platform on the internet. Our compliance program has helped us set the standard for the tech industry, and we are committed to remaining at the forefront of this important area," Aylo said. "Out of respect for the integrity of court proceedings, our policy is not to comment on ongoing litigation. We look forward to the facts being fully and fairly aired in that forum."
After the first video was filmed, Althaus began her first year of college. During that time, Pratt allegedly threatened and blackmailed her into filming more pornographic content for GirlsDoPorn.
WISCONSIN COP ADMITS TO PORN ADDICTION, BUSTED WITH CHILD PORNOGRAPHY: POLICE
"Despite its actual or constructive knowledge that GirlsDoPorn used force, fraud, and coercion to film young women in pornographic videos, MindGeek continued to offer its global platform, internet distribution channels, and financial lifeline to the GirlsDoPorn criminal enterprise for over a decade," Althaus' lawsuit states.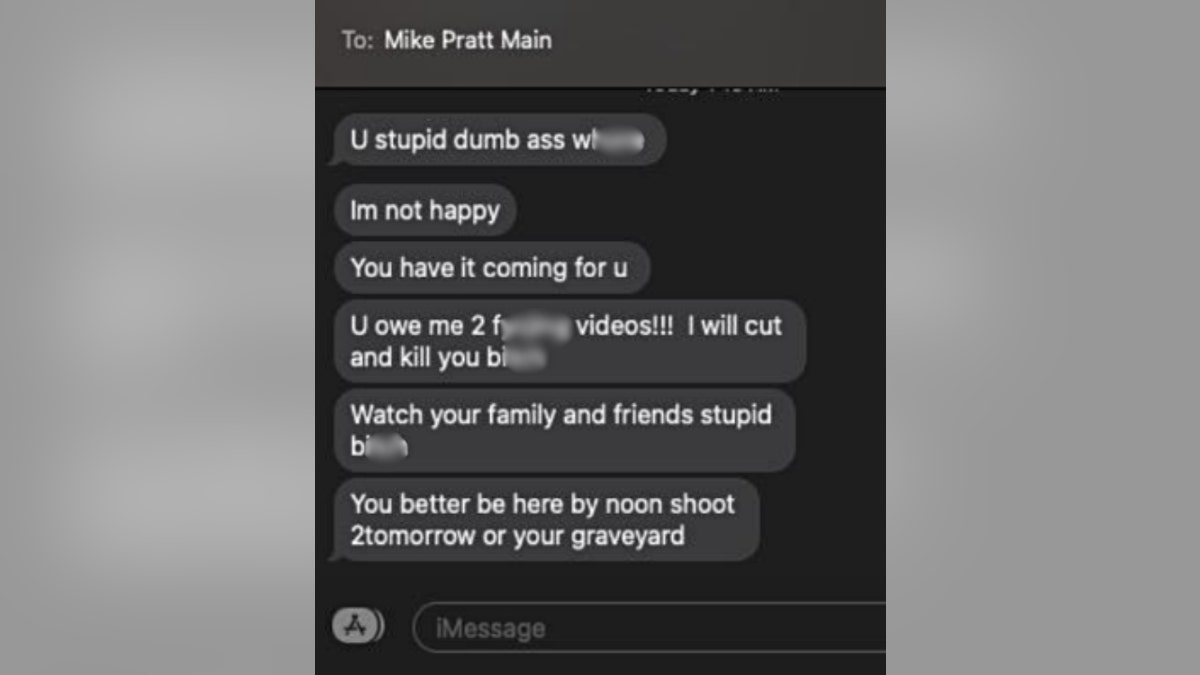 Pratt is accused of participating in a conspiracy to recruit young women and girls to engage in commercial sex acts by use of force, fraud and coercion. He allegedly did so by telling the women and girls that they would be paid $3,000 to $5,000 for a one-day pornographic video shoot. In some instances, however, Pratt and his assistants allegedly locked women in rooms until the explicit videos were filmed and forced some women to commit sex acts that they initially declined to do, according to the FBI.
According to the lawsuit, GirlsDoPorn even "went so far as to hire actresses to pose as previous models and assure new recruits of their privacy and security. These paid 'references' provided prospective models with false comfort that the experience was safe and enjoyable, and that the fake references' videos had never appeared online or been discovered by anyone in the references' lives"
MASTERCARD, VISA INVESTIGATE PORNHUB BUSINESS RELATIONSHIP FOLLOWING REPORT
Althaus has been unable to maintain a job or healthy relationships and "has been repeatedly followed and harassed," according to the lawsuit.
"As recently as May-June 2023, Plaintiff was assaulted at her home by a self-described Pornhub subscriber who confronted her about the recent removal of the subject videos from Defendants' websites," the complaint states. "The subscriber did not act alone and was with other male individuals terrifying Plaintiff."
"Unidentified men continue to approach Plaintiff's home at all hours of the day and night."

— Althaus lawsuit
"Plaintiff fears for her life and safety, as well as the lives and safety of people close to her," the complaint continues.
Althaus is one of dozens of victims who have brought similar allegations against GirlsDoPorn and websites like Pornhub that promoted the since-closed website's content, "generated millions of dollars in revenue," the lawsuit states.
Pratt was arrested in Spain last year after spending years on the run from law enforcement.
MindGeek changed its named to Aylo on Aug. 17.
"Our goal is for 'Aylo' to be synonymous with our core principles: innovation, diverse and inclusive adult content, and trust and safety. We wanted a fresh start, so we opted for a name that gave us that freedom, so that our team and our new owners could define it how we want," Aylo management said in a statement last month. "Thank you to all employees for their unwavering commitment over the years and for their valuable input throughout this rebranding process."