House Speaker Kevin McCarthy on Tuesday said House Republicans have "uncovered serious and credible allegations into President Biden's conduct" that will serve as the basis of an impeachment inquiry. 
"Today, I am directing our House committees to open a formal impeachment inquiry into President Joe," McCarthy announced in a statement at the Capitol Tuesday. "This logical next step will give our committees the full power to gather all the facts and answers for the American public." 
The speaker said House Oversight Committee Chairman James Comer, R-Ky., will lead the inquiry in coordination with House Oversight Committee Chairman Jim Jordan, R-Ohio, and Ways & Means Committee Chairman Jason Smith, R-Mo.
McCarthy spoke for only roughly three minutes and did not take questions from reporters. He made no mention of holding a floor vote before opening the impeachment inquiry, despite telling Breitbart earlier this month it would happen "through a vote on the floor of the People's House and not through a declaration by one person."
MCCARTHY TO GREEN LIGHT BIDEN IMPEACHMENT INQUIRY THIS WEEK
He listed allegations of "abuse of power, obstruction and corruption" made against Biden by several GOP-led committees who have been investigating the president. 
"Through our investigations, we have found that President Biden did lie to the American people about his own knowledge of his family's foreign business dealings. Eyewitnesses have testified that the president joined on multiple phone calls and had multiple interactions, dinners resulted in cars and millions of dollars into his sons and his son's business partners," McCarthy said.
"We know that bank records show that nearly $20 million in payments were directed to the Biden family members and associates through various Shell companies. The Treasury Department alone has more than 150 transactions involving the Biden family. Another business associates that were flagged as suspicious activity by U.S. banks. Even a trusted FBI informant has alleged a bribe to the Biden family. Biden used his official office to coordinate with Hunter Biden's business partners about Hunter's role in Burisma, the Ukrainian energy company," he continued. 
MCCARTHY 'DANGLING' BIDEN IMPEACHMENT INQUIRY TO DELAY RECKONING OVER SPENDING, SOME CONSERVATIVES SAY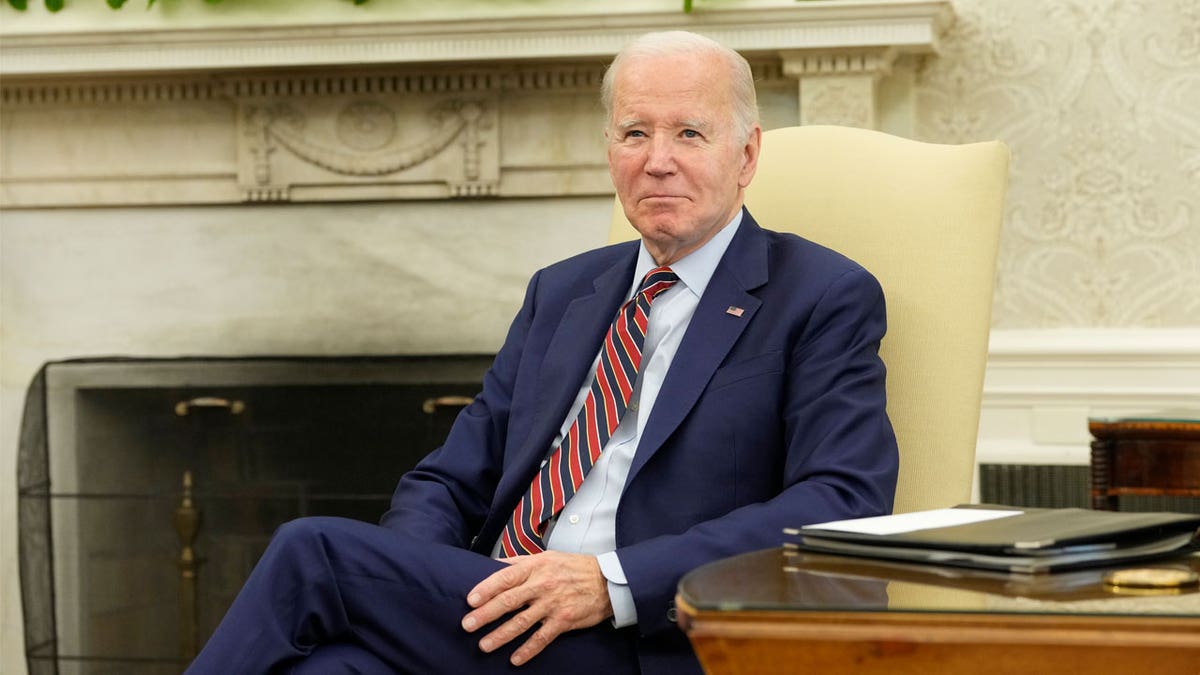 He concluded, "Finally, despite these serious allegations, it appears that the president's family has been offered special treatment by Biden's own administration. Treatment that not otherwise would have received if they were not related to the president. These are allegations of abuse of power, obstruction and corruption, and they want further investigation by the House of Representatives."
Earlier, Fox News confirmed that McCarthy will tell House Republicans today that beginning an impeachment inquiry against Biden is the "logical next step" for their investigations. An inquiry is the first step of the impeachment process, where evidence is gathered for the articles, or charges, of impeachment against an official. 
The House GOP conference plans to hold a meeting on Thursday morning for key committee chairs to lay out their latest findings and the status of the investigations into the Biden family. The chairs of the committees overseeing the inquiry will brief rank-and-file lawmakers. 
TOP OVERSIGHT DEMOCRAT URGES COMER, REPUBLICANS TO SUBPOENA TRUMP'S SON-IN-LAW JARED KUSHNER
In a statement responding to McCarthy's announcement, White House spokesman for oversight and investigations Ian Sams blasted the effort as politically motivated.
"House Republicans have been investigating the President for 9 months, and they've turned up no evidence of wrongdoing. His own GOP members have said so. He vowed to hold a vote to open impeachment, now he flip flopped because he doesn't have support. Extreme politics at its worst," Sams wrote on X, formerly Twitter.
At a gaggle with reporters Tuesday afternoon, McCarthy said an impeachment inquiry is the "apex of power" for House investigators and suggested Biden should welcome an inquiry into the allegations against his family.
"I think we could clear up everything up to the American public and everything else," McCarthy said. "I think the president would be happy to do it, but if he uses his administration to fight us from even getting information, that's obstruction." 
McCarthy did not answer questions about why he reversed course on a formal House vote to launch the impeachment inquiry. 
CLICK HERE TO GET THE FOX NEWS APP
Sources first told Fox News Digital in August that McCarthy planned to open an impeachment inquiry this month. There had been debate at the time over whether to first hold a floor vote in a show of GOP unity. 
A House vote is not necessary to open an impeachment inquiry, but McCarthy had criticized former Speaker Nancy Pelosi for launching one into former President Donald Trump before formalizing it on the chamber floor.