A home was struck by lightning during a recent storm — causing its chimney to quickly crumble. 
Homeowners in Oxfordshire, England, are lucky to be alive after a thunderstorm came through the town on September 10. 
The residents, who preferred that they not be named, told SWNS that lightning struck the chimney on the top of their home just moments after they left to get lunch. 
NJ WOMAN WHO SURVIVED LIGHTNING STRIKE DETAILS HER SHOCKING EXPERIENCE: 'I WAS DOING THE LAUNDRY'
"I can't imagine what would have happened to us if we'd have still been inside," they said. 
The homeowners moved into their new house in 2020 and said the damage to their chimney has been severe — noting that bricks fell from the chimney onto their car below. 
"We're both still in shock," they said. 
Neighbors called the fire department after the 300-million-volt strike — then quickly called the homeowners to let them know what happened.
"The bang was so loud I thought something might have been hit, so [I] went to look."
The strike also left the home with three large holes in the roof and structural damage around the door frames, as seen in the Ring camera video obtained by SWNS.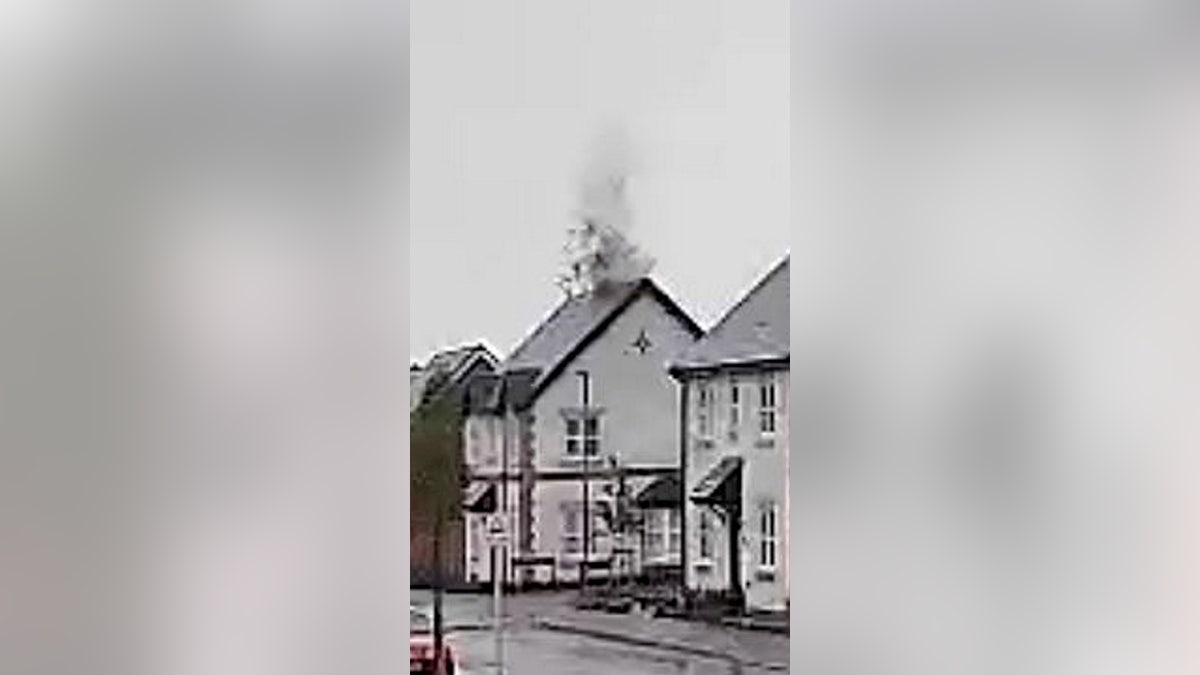 They also mentioned that the strike caused their neighbor to suffer damage to the home's electrical equipment. 
LIGHTNING STRIKE SAFETY: WHAT TO DO, HOW TO KEEP YOURSELF SAFE
"We're not sure when the gas and electricity can be reconnected because the damage is so extensive," they said.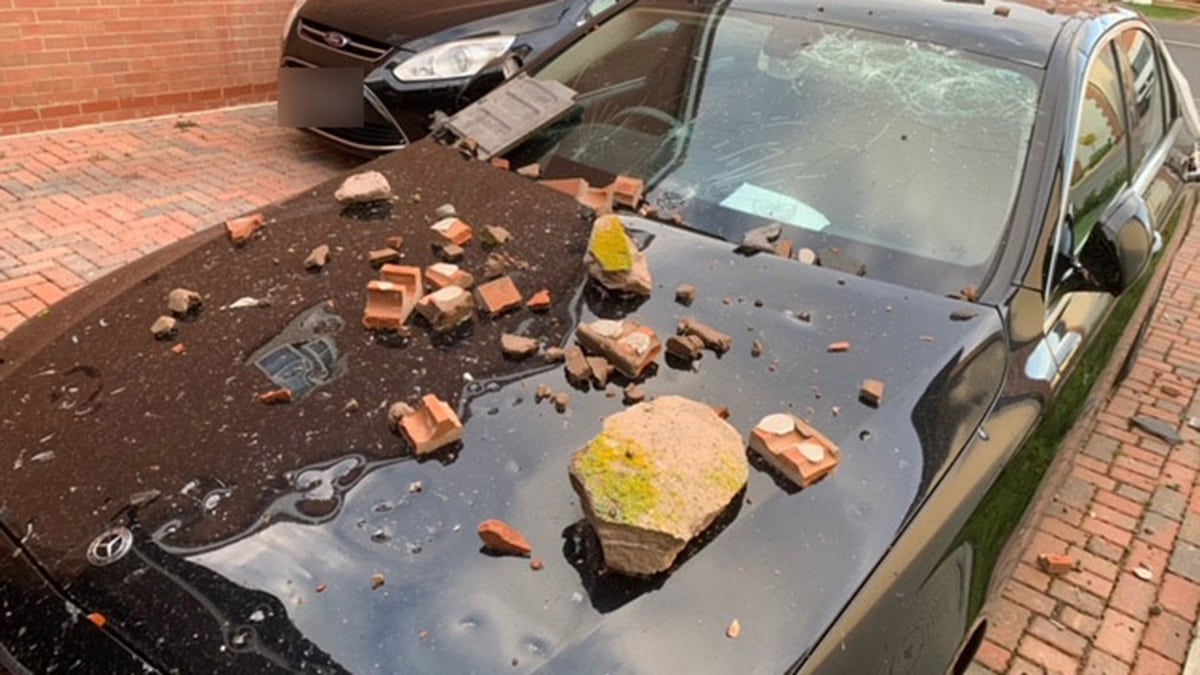 A neighbor across the street named Jessica told SWNS that she heard the lightning strike from inside her home. 
"The bang was so loud I thought something might have been hit, so [I] went to look," she said. 
The woman said it was a scary scene to see.
CLICK HERE TO SIGN UP FOR OUR LIFESTYLE NEWSLETTER
A home is thought to be a safe place to be during thunderstorms as long as items that have electricity are avoided — such as charging phones, TV cables, computers, metal doors and window — according to the National Weather Service.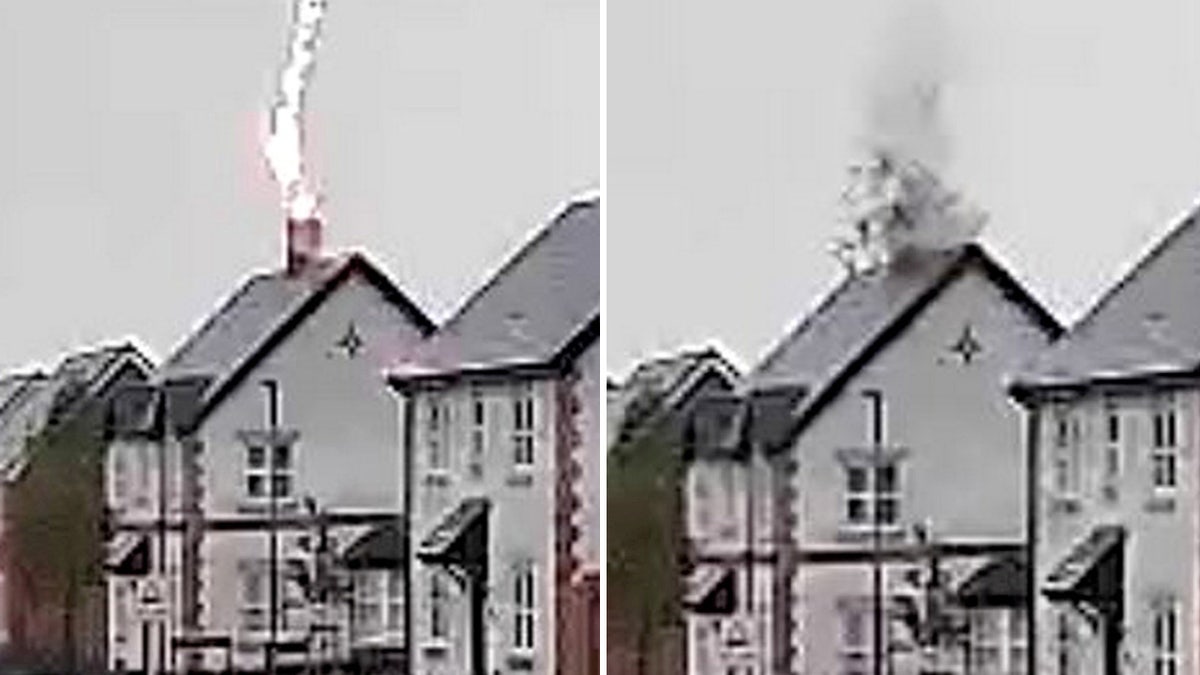 Lighting caused about 35 deaths each year between 2003 and 2012, according to the CDC. 
CLICK HERE TO GET THE FOX NEWS APP
Homes are struck by lightning more often than one may expect.
The National Fire Protection Association says an average of 22,600 fires were started by lightning each year between 2007 and 2011.