The New York Jets seemed very dejected on offense after Aaron Rodgers left during the team's first drive with an ankle injury, but budding star wide receiver Garrett Wilson re-energized the team with an incredible touchdown catch to tie the game against the Buffalo Bills. 
Zach Wilson had to take over the offense after Rodgers went out, and the Jets weren't able to get anything going on Monday night. Luckily, Buffalo Bills quarterback Josh Allen was throwing the ball away all night, and he just threw his third interception – all picked off by Jordan Whitehead – to set the Jets up for a chance to tie the game, down 13-6. 
Wilson got the offense into the red zone, and on second-and-goal, he lofted a fade to Wilson, who had 1-on-1 coverage with the Bills' top corner Tre'Davious White blanketed all over him. 
CLICK HERE FOR MORE SPORTS COVERAGE ON FOXNEWS.COM
But that didn't stop Wilson from making arguably the best catch of the new NFL season.
With White battling Wilson in the air, the Jets hideout used only his right hand to get a glove on the ball before White could swat it away. He, then, had tremendous hand-eye coordination as he went to the turf to haul it in. 
Over 83,000 people in MetLife Stadium erupted when Wilson collected the first touchdown of the new season, and it couldn't have come at a better time for the Jets. 
There may be some uncertainty about who is throwing Wilson passes this season, as the Jets hope for the best with Rodgers' injury situation. But there is no doubt Wilson will be relied upon all season, as he was the reigning Offensive Rookie of the Year.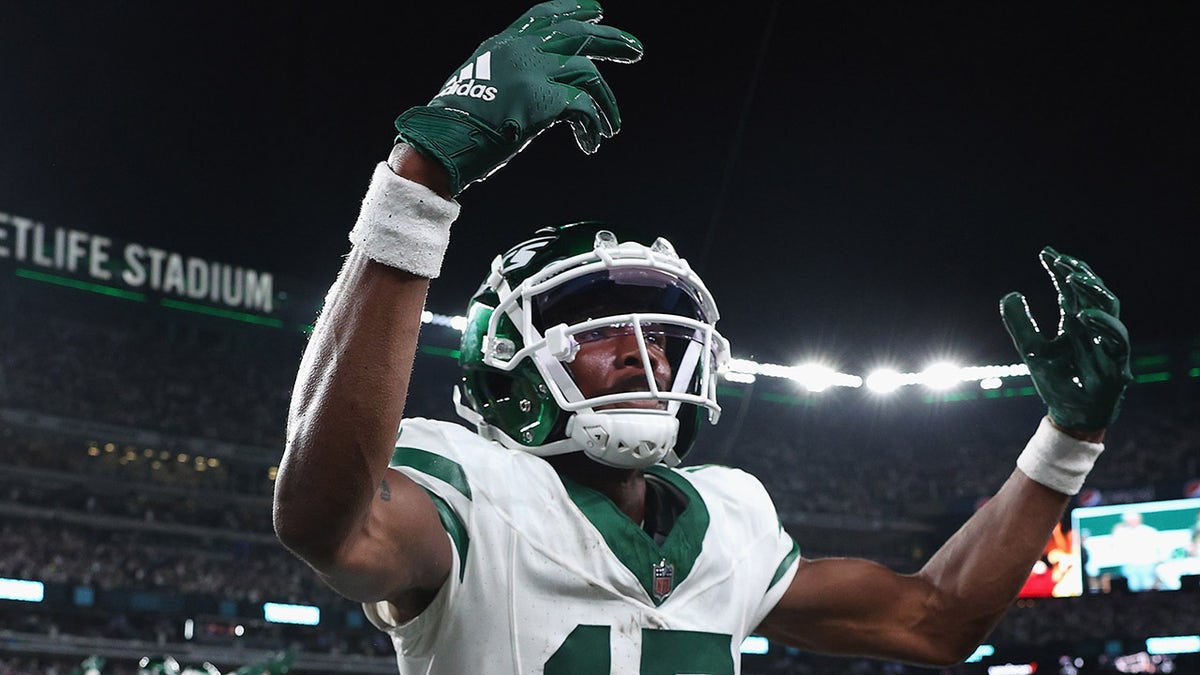 CLICK HERE TO GET THE FOX NEWS APP
Wilson had 1,103 yards on 83 catches last season with four touchdowns despite the Jets going through a carousel of quarterbacks that included Wilson, Mike White and Joe Flacco.