Rescue teams working to save the American researcher who became trapped more than 3,000 feet inside a massive cave in Turkey could bring him to the surface by tonight or tomorrow if everything goes according to plan, officials revealed Monday. 
The Speleological Federation of Turkey posted on X, formerly Twitter, that first responders are currently trying to get 40-year-old Mark Dickey to an area just 540 feet from the entrance of the Morca cave in southern Turkey's Taurus Mountains. 
"The 180 meters camp will continue after Mark rests for a while," it added, noting that "If everything goes well, [Dickey] is aimed to be taken out [this] evening or tomorrow." 
Doctors gave the final go-ahead Saturday to begin rescue operations for Dickey, who fell ill while exploring the cave. 
TURKISH OFFICIALS LAUNCH RESCUE OF US RESEARCHER TRAPPED IN 3,000-FOOT CAVE 
Dickey became sick and began suffering from gastrointestinal bleeding during his expedition, according to the European Cave Rescue Association.  
The Morca cave is Turkey's third deepest, and Dickey was known to be approximately 3,400 feet inside when a call was made for help. 
He has been unable to leave the cave on his own since Thursday, according to the New Jersey Initial Response Team, a local group of volunteers specializing in cave and mine rescue. 
A Hungarian doctor has managed to make his way to Dickey, and the American is being cared for by a rotating team of doctors making their way down to him. 
TRAPPED AMERICAN SHARES INSPIRING VIDEO MESSAGE FROM TURKISH CAVE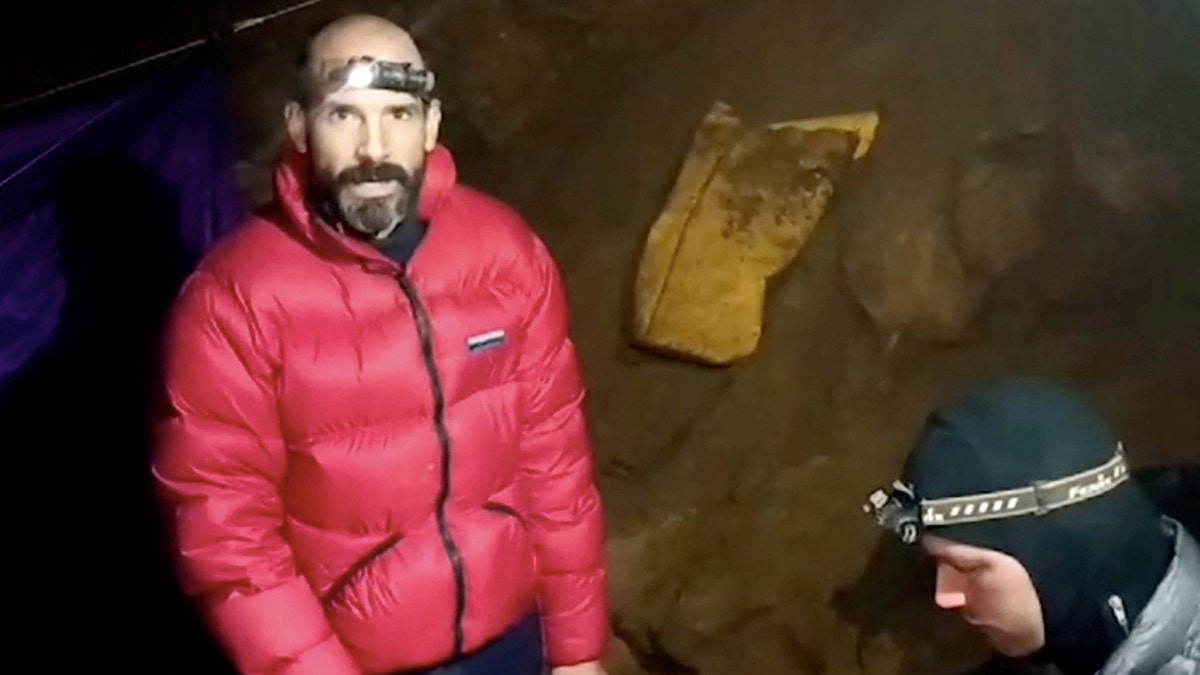 More than 150 Turkish and international cave rescue experts are leading the effort to save him. Rescue personnel include teams from Italy, Hungary, Croatia, Bulgaria and Poland. 
Marton Kovacs, of the Hungarian Cave Rescue Service, said the rescue plan includes needing to widen the cave's narrow passages to accommodate a stretcher that could be used to hoist him to the surface. 
In a video released days ago, Dickey said, "I am doing well."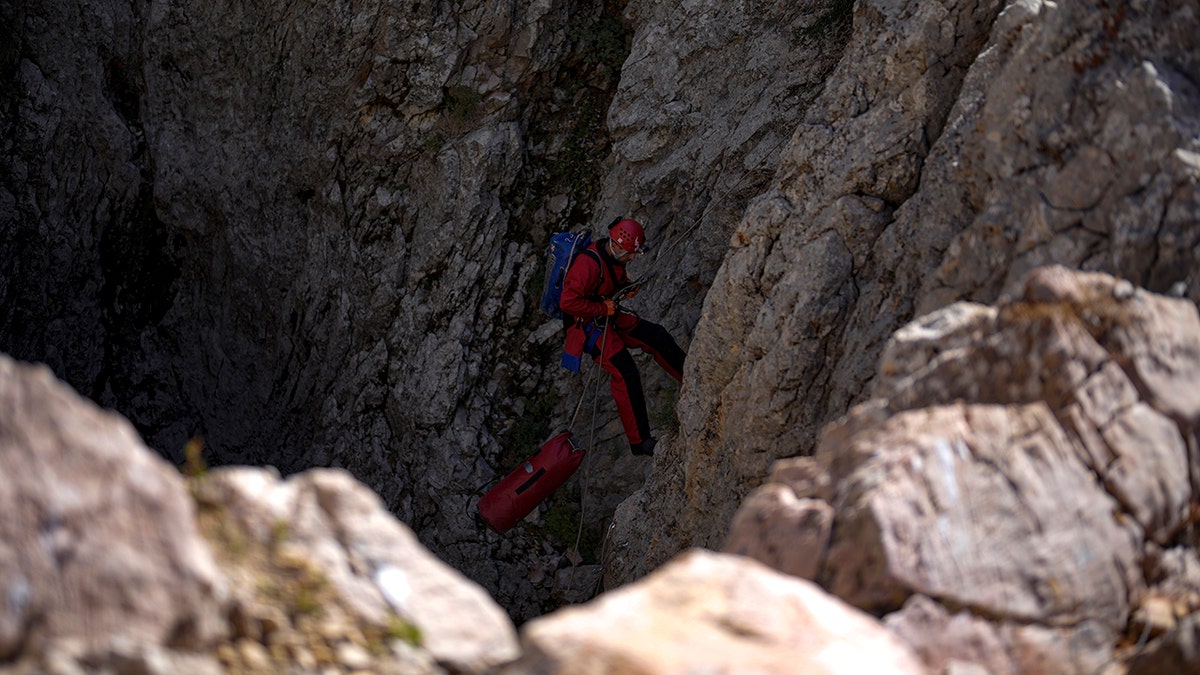 CLICK HERE TO GET THE FOX NEWS APP 
"As you can see, I am up. I am alert, I am talking. I'm not healed on the inside yet, so I am going to need a lot of help to get out of here," he added. "The caving world is a really tight-knit group, and it's amazing to see how many people have responded on the surface." 
Fox News' Timothy H.J. Nerozzi and Lawrence Richard contributed to this report.