For dessert lovers, Key lime pie is always a good idea — especially as folks continue to try and beat the heat.
"This Key lime pie is the perfect refreshing ending to your next summer BBQ or dinner. No hot oven required," said Alyssa Rivers, TheRecipeCritic.com in Utah.
"The crunchy crust is buttery and luscious, and the creamy, tart lime filling is ideal for summer," she added.
"With only a few ingredients you can whip it up in no time. It just needs time to chill."
COOL OFF WITH EASY, HOMEMADE PEACH COBBLER ICE CREAM: TRY THE RECIPE
Bonus: This recipe makes 12 servings.
So there's plenty to share with a larger group, or extra helpings for you. 
Get the full recipe below.
No-Bake Key Lime Pie Recipe by Alyssa Rivers, TheRecipeCritic.com
Makes 12 servings
Prep time: 30 minutes
Cook time: 3 hours chill time 
BERRY-FILLED FROZEN YOGURT 'BARK' IS A COOL, CREAMY SUMMER TREAT: TRY THE RECIPE
Ingredients
Crust
1½ cup graham cracker crumbs
3 tablespoons sugar
6 tablespoons butter melted
Filling
8 ounces cream cheese softened
1 cup heavy whipping cream
1 can sweetened condensed milk
FLORIDA KEYS CELEBRATES 200TH BIRTHDAY WITH GIANT KEY LIME PIE
½ cup of Key lime juice
Zest from 2 Key limes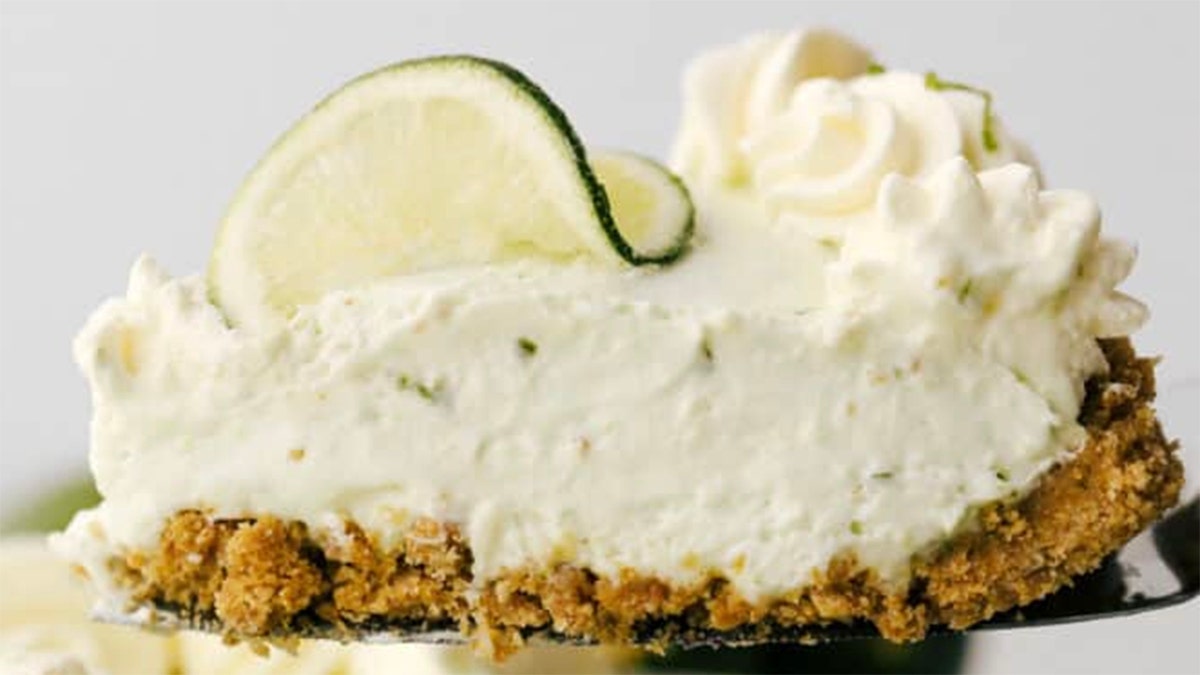 Topping
1 cup heavy whipping cream
3 tablespoons powdered sugar
Lime zest, optional
CLICK HERE TO SIGN UP FOR OUR LIFESTYLE NEWSLETTER
Directions:
1. Mix together the graham crumbs, butter and sugar. Press into a 9-inch pie pan and use the bottom of a flat glass or a flat measuring cup to evenly press along the bottom and use your fingers to press evenly along the sides. Set in the fridge until the filling is ready.
2. Whip cream to stiff peaks and set aside.
3. In another bowl, use the paddle attachment to beat the cream cheese until smooth. Add sweetened condensed milk, lime juice, and lime zest and mix using the whisk attachment.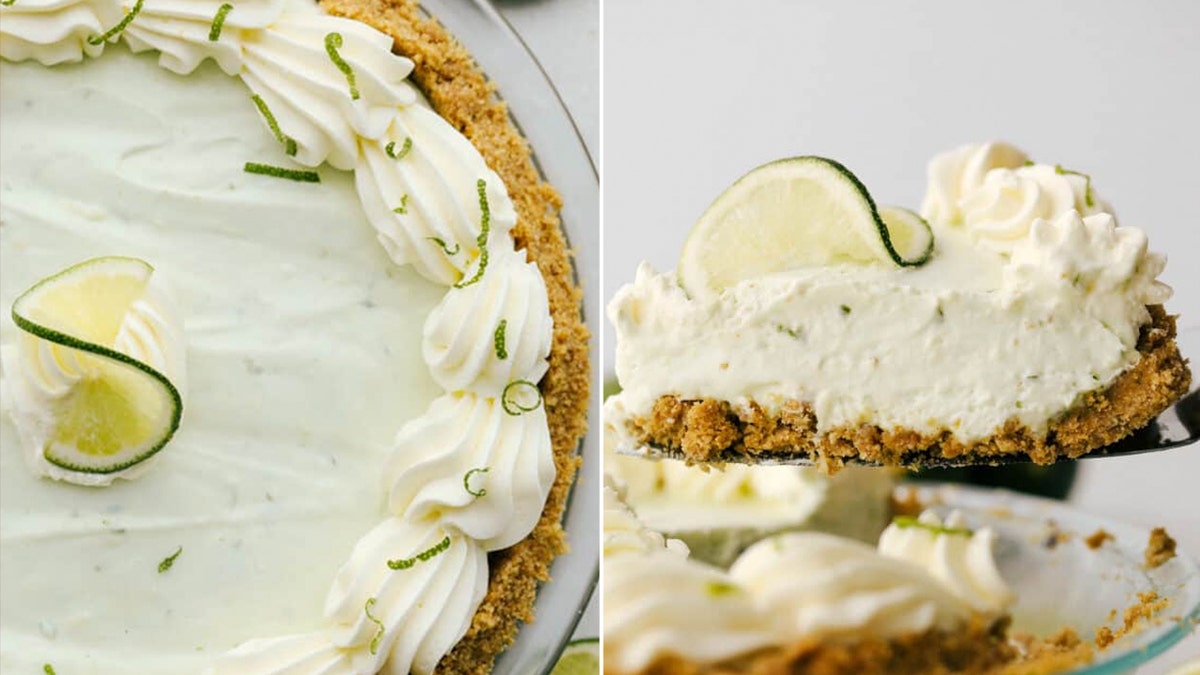 4. Fold in the whipped cream.
5. Pour into the chilled crust and set in the fridge for at least 3 hours, or overnight.
6. Whip the cream and powdered sugar together until medium stiff peaks form. You can use a piping bag and star tip to pipe a design on top, or just spread it across with a spatula. Add fresh lime zest, if desired.
Serve and enjoy!
CLICK HERE TO GET THE FOX NEWS APP
This original recipe is owned by TheRecipeCritic.com and was shared with Fox News Digital.